News
Atomic Blonde: Trailer, Release Date, Cast
We've got the first clip for Charlize Theron's action espionage movie Atomic Blonde...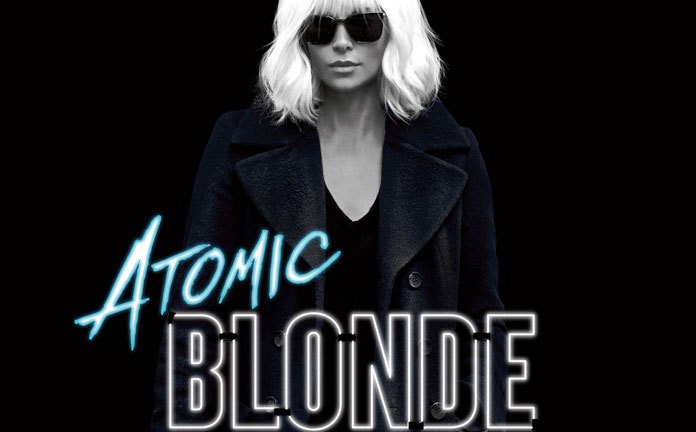 Atomic Blonde is one of our most anticipated films of the summer season. The action film from John Wick/Deadpool 2 director David Leitch stars Charlize Theron as Agent Lorraine Broughton, MI6's most lethal assassin.
We've got a first clip from the movie, showing us an extending version of the epic fight scene that sees Theron brutally take out a room of German police to George Michael's "Father Figure." Check it out…
Atomic Blonde Trailer
At this point, the stairwell/hallway fight scene has been done ad nauseum in action movies and TV shows, but there is something uniquely brutal about the stairwell fight scene we get in the opening moments of the Atomic Blondetrailer.
Charlize Theron's Agent Lorraine Broughton fights her way through some requisitely broad-shouldered dudes and she gets hurt. Bad. Every blow they land, every time her head gets knocked against something, you feel it. Movie magic isn't always used for unicorns and sunsets, you know.
But that is just the opening of the red band trailer. The rest gives us a bit more context, but is no less stylish or brutal in the process. Theron's Agent Broughton is MI6's most lethal assassin, sent to Berlin to deliver an all-important dossier where she meets up with James McAvoy's embedded station chief David Percival.
The film seems to be making good use of Leitch's experience as a stunt man. This fight choreography looks great in this latest full-length trailer. Check it out…
Atomic Blonde Release Date
Atomic Blondearrives in theaters on July 28th, 2017.
Atomic Blonde Cast
In addition to Theron and McAvoy, the movie also stars John Goodman, Til Schweiger, Eddie Marsan, Sofia Boutella, and Toby Jones, so… pretty great cast.
Atomic Blonde Synopsis
Atomic Blondeis based on the graphic novel The Coldest City, from Antony Johnston and illustrator Sam Hart. The screenplay comes from 300's Kurt Johnstad. (That last detail doesn't inspire a lot of confidence for me, but I'll give Johnstad another chance. There is the Zac Snyder factor to consider…)
Here's the official synopsis:
Oscar winner Charlize Theron explodes into summer in Atomic Blonde, a breakneck action-thriller that follows MI6's most lethal assassin through a ticking time bomb of a city simmering with revolution and double-crossing hives of traitors. 

The crown jewel of Her Majesty's Secret Intelligence Service, Agent Lorraine Broughton (Theron) is equal parts spycraft, sensuality and savagery, willing to deploy any of her skills to stay alive on her impossible mission.  Sent alone into Berlin to deliver a priceless dossier out of the destabilized city, she partners with embedded station chief David Percival (James McAvoy) to navigate her way through the deadliest game of spies.

A blistering blend of sleek action, gritty sexuality and dazzling style, Atomic Blonde is directed by David Leitch (John Wick, upcoming Deadpool 2).  Also starring John Goodman, Til Schweiger, Eddie Marsan, Sofia Boutella and Toby Jones, the film is based on the Oni Press graphic novel "The Coldest City," by Antony Johnston & illustrator Sam Hart.  Kurt Johnstad (300) wrote the screenplay.