News
Arnold Schwarzenegger to Star in Amazon Western Series
Outrider follow a deputy and federal marshall in 1800s-era Oklahoman Indian Territory.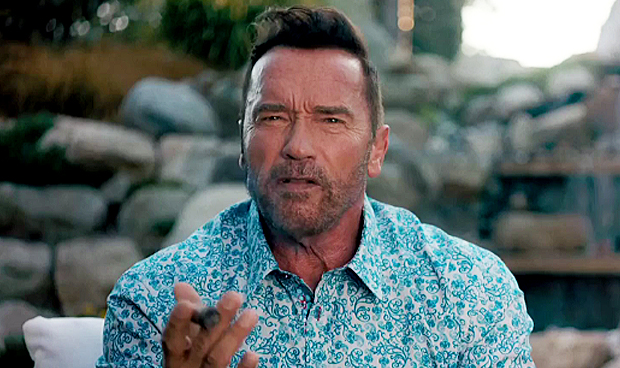 Terminator star Arnold Schwarzenegger may be returning to the screen. Deadline is reporting that the actor and former governor is attached to a western series currently in development at Amazon Studios.
The series is called Outrider, and it will follow a deputy in Oklahoma's Indian Territory circa 1800s who, under orders from a brutal judge, must catch a legendary outlaw in the wilderness. The deputy partners with a ruthless federal marshal, played by Schwarzenegger, who immigrated from Europe to the U.S. as a kid. The deputy must not only catch the outlaw, but make sure justice is properly served. "As the story unfolds," reads Deadline's description, "not only will enemies become allies, but a series of unpredictable surprises will blur the line between good guys and bad."
Outrider will be co-written and executive produced by Trey Calloway (CSI: NY, The Messengers) and Mark Montgomery. Mace Neufeld is also attached as an executive producer. Neufield is also an executive producer on Amazon's upcoming Tom Clancy's Jack Ryanseries.
Outrider comes on the heels of what seems to be a recent resurgence in interest in the western, especialy in series form. In addition to HBO's western-scifi Westworld, Netflix recently released Godless, a limited series subversive take on the genre. If Outrider should make it to our screens, it will be interesting to see how it engages with the genre. Will it play it straight, or attempt to make some kind of comment on the genre itself, like Westworld and Godless?