News
Armie Hammer Co-Stars with Alicia Vikander in Sci-Fi Action Film Freakshift
The upcoming monster-filled action film Freakshift will see Armie Hammer join star Alicia Vikander in a reunion of sorts.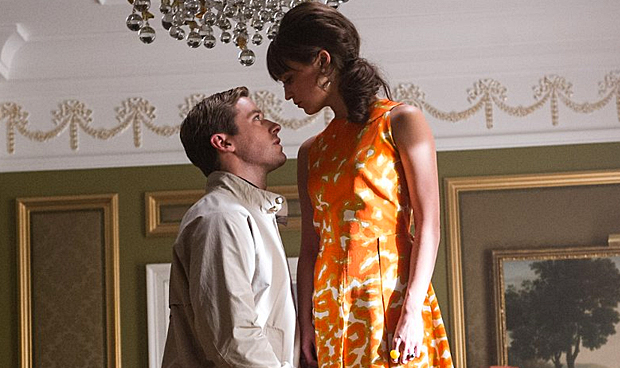 Armie Hammer and Alicia Vikander – along with Henry Cavill – were memorable co-stars in director Guy Ritchie's 2015 film reboot of the classic 1960's television spy series The Man from U.N.C.L.E. Auspicious as the film seemed, it put in a less than suave box office performance with a $109.8 million global take that, in actuality, barely covered its $75 million budget. However, the film impressed the audiences who did see it, rendering it a contemporary cult classic. Now, the chemistry between two of its stars will return in the sci-fi-themed actioner Freakshift.
According to Deadline, Armie Hammer joins the recently cast Alicia Vikander in Freakshift, reuniting the would-be romantic interests from The Man from U.N.C.L.E. The film will depict the exploits of a team described as "misfit cops" who embrace the dangerous pastime of hunting down and killing nocturnal underground monsters. Vikander will play the protagonist with Hammer appearing opposite as her love interest. While that is the extent of what is known about Freakshift storyline, the onscreen U.N.C.L.E. reunion of Vikander and Hammer will delight fans of the 2015 film, which saw clear chemistry between Vikander's rescued damsel and secret MI6 agent Gaby Teller and Hammer's Soviet spy Ilya Kuryakin.
Freakshift could be a major hit for director Ben Wheately, who co-wrote the script with Amy Jump. The English helmer will see the April 21 release of another potential breakthrough with the crime comedy Free Fire, starring Brie Larson, Cillian Murphy, Sharlto Copley and, by no coincidence, Armie Hammer. He also recently fielded the 2015 Tom Hiddleston-starring drama High-Rise. However, Freakshift is a longtime resident of Wheately's directorial docket that, after several years, will finally be realized. In the past, he described the project as "Hill Street Blues vs. Monsters."
Freakshift should be an interesting project for Hammer, who is riding some momentum with recent appearances in Nocturnal Animals and The Birth of a Nation, with upcoming gigs such as a major voice role in this summer's Disney-Pixar surefire hit Cars 3, film fest fave Call Me By Your Name, the Stanley Tucci-directed Final Portrait and war thriller Mine. He is once again put opposite the rising star Vikander, who amongst an array of high-profile projects, will inherit a movie role from Angelina Jolie as femme-fatale video game character Lara Croft in 2018's Tomb Raider reboot.
Freakshift is reportedly rounding plans to commence production in August.