News
Aquaman Release Date, Trailers, Cast, News, and Story
Here's everything you need to know about the DCEU Aquaman movie!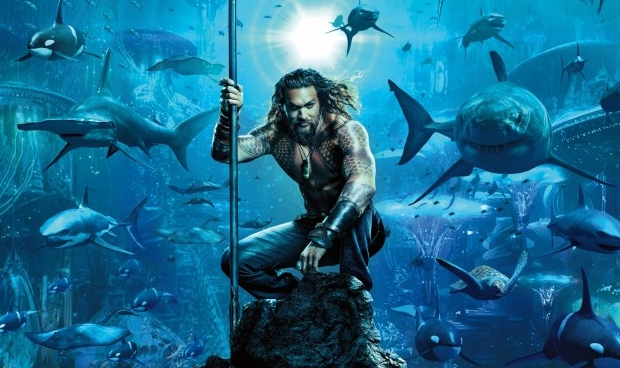 Arthur Curry, better known as Aquaman (and even better known as Jason Momoa), became the breakout character from the Justice League movie. Fortunately for fans, the Aquaman movie is on the way! James Wan is directing with a script by Will Beall (Gangster Squad) from a treatment that he developed alongside DC Entertainment president Geoff Johns.
Aquaman Release Date
Aquaman is scheduled to hit theaters on December 21, 2018 in the United States, but if you're an Amazon Prime member, you'll be able to see it almost a week early, on December 15. Ticketing info is available here.
The full schedule of DC superhero movies can be found here.
Aquaman Trailers
Check out all the footage released from the Aquaman movie so far!
We broke down all the cool DC Universe stuff in the trailer right here.
Aquaman Review
"It is fair to say Aquaman is a paradox of a film because it's absolute nonsense, but is strangely not nonsensical enough. As presented in a piecemeal script by David Leslie Johnson-McGoldrick and Will Beall, the picture is aware of the innate silliness of a superhero who talks to fish and swims underwater, but still wants to take itself just seriously enough to feign sincerity. The result is a picture in which Willem Dafoe has the thankless role of riding around on a hammerhead shark espousing mountains of exposition, all while everyone else must furrow their brow in a way to suggest any of this matters. Consequently, the first act is a disorienting series of false starts that gives the impression that the movie will never find its sea legs. And as a story… it might not."
Read our full Aquaman review here.
Aquaman Cast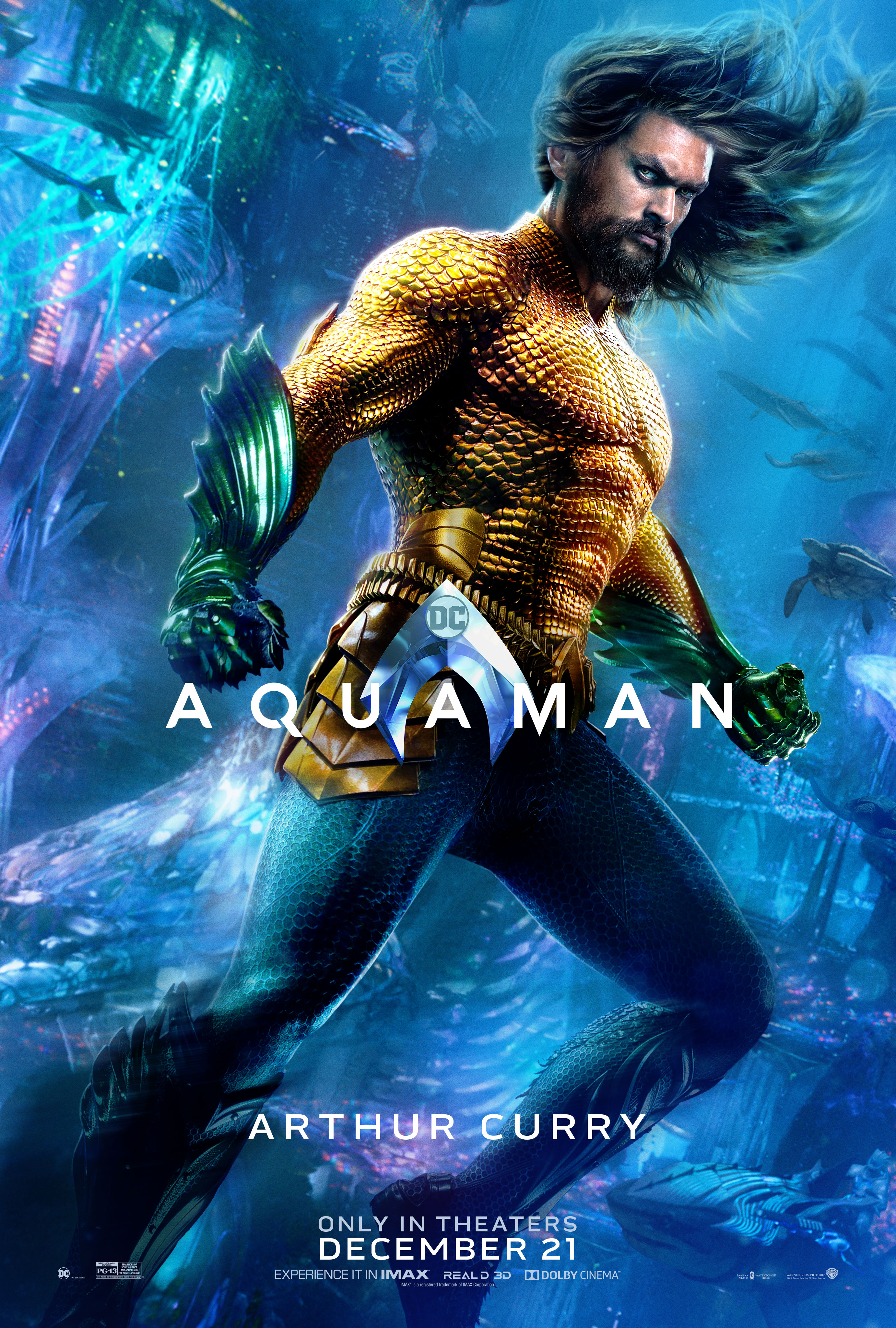 Jason Momoa is Arthur, seen above in full, comic book accurate costume.
read more: Every DCEU Easter Egg in the Aquaman Movie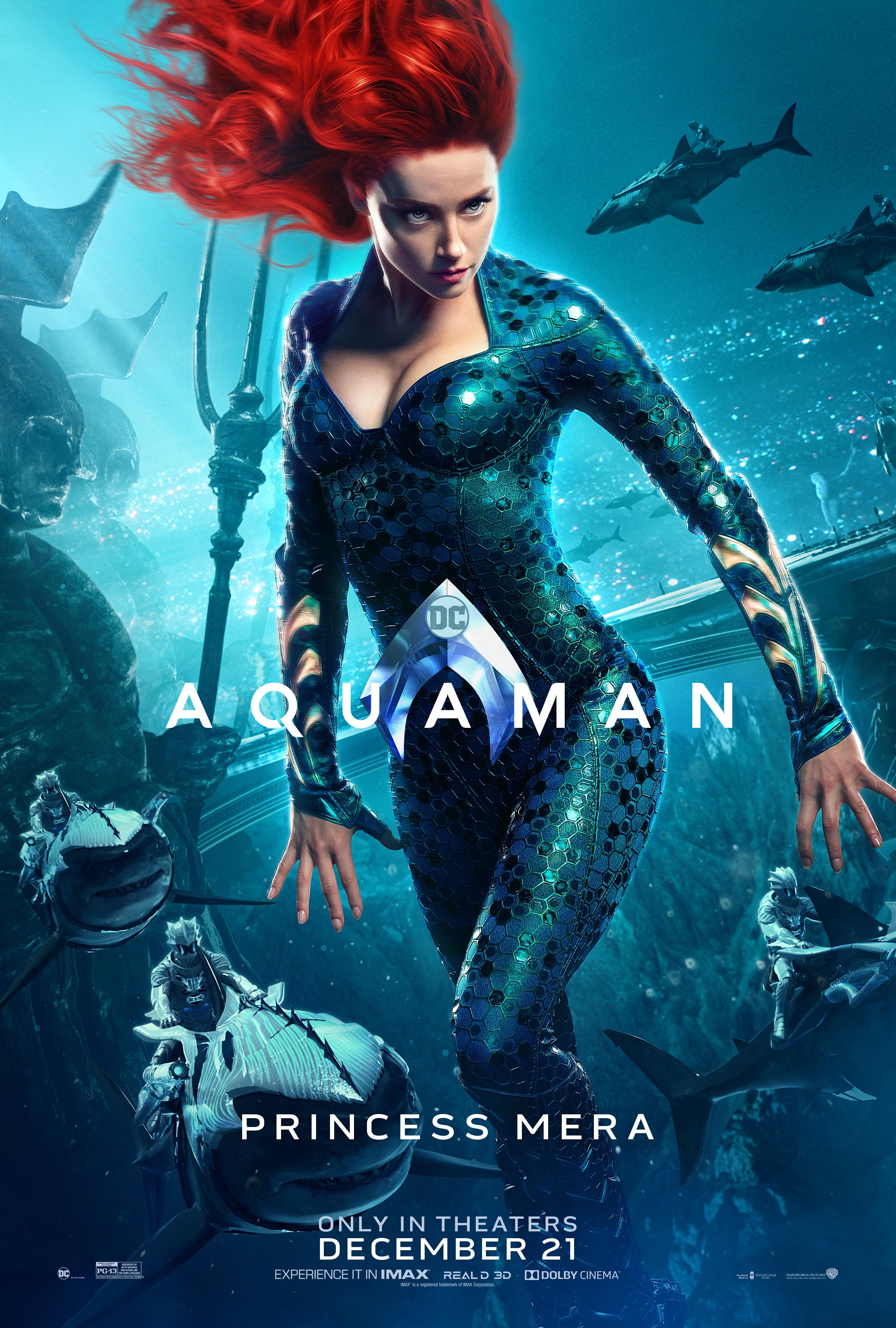 Amber Heard is Mera, Princess of Atlantis.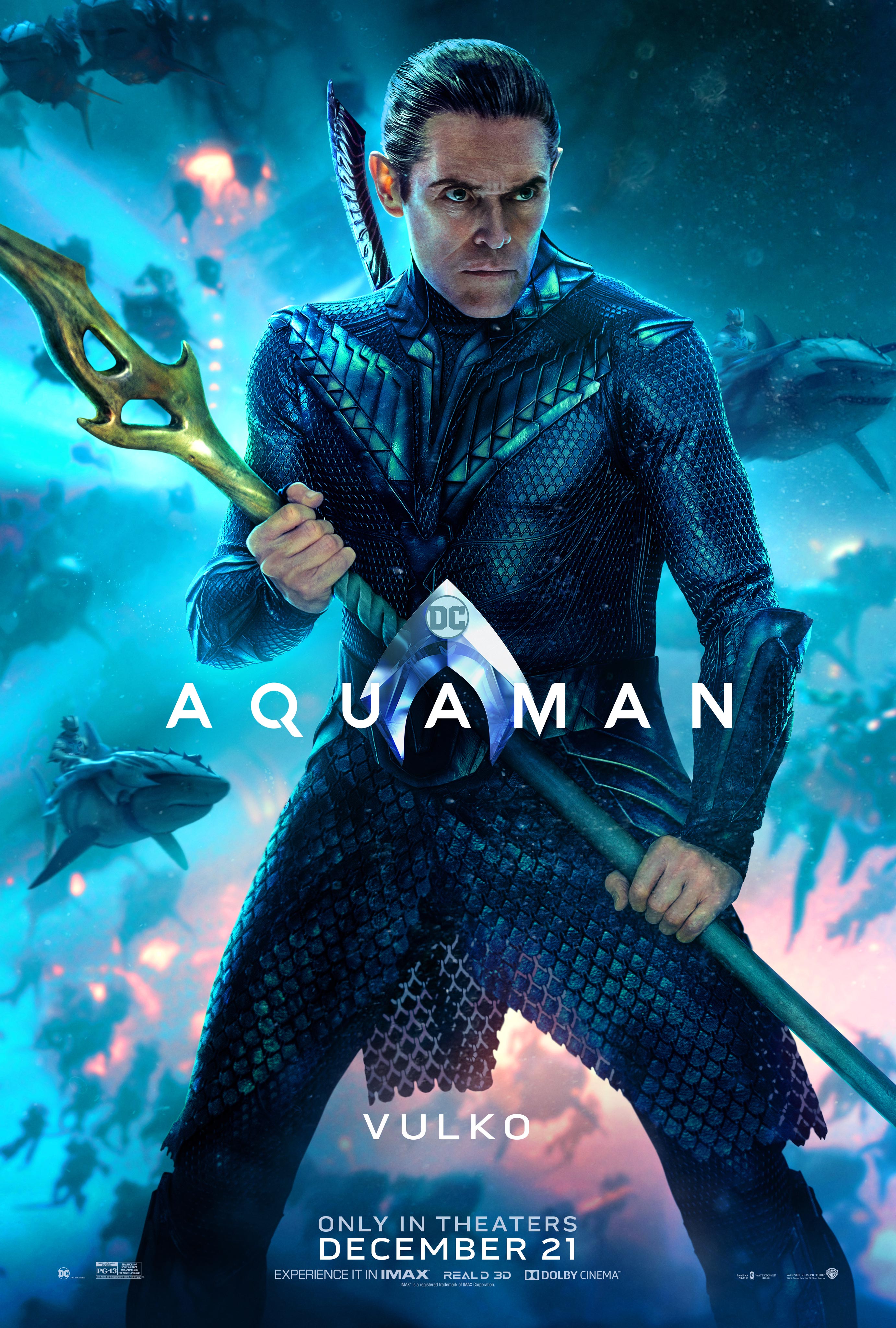 Willem Dafoe is longtime ally Vulko.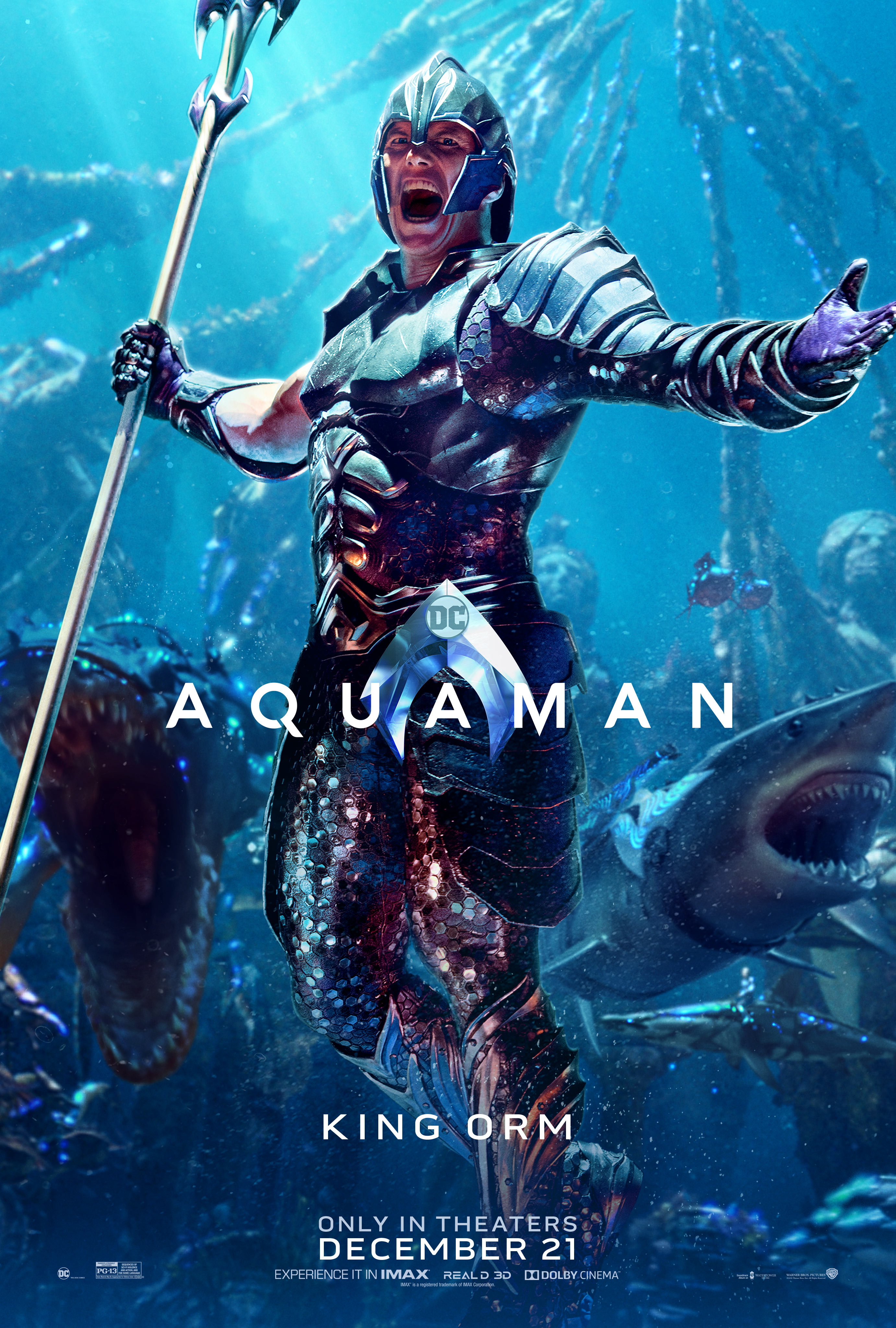 Patrick Wilson, who has worked with Aquaman director James Wan on both Conjuring films, will play Orm, the half-brother of Aquaman.
You can learn more about Ocean Master right here.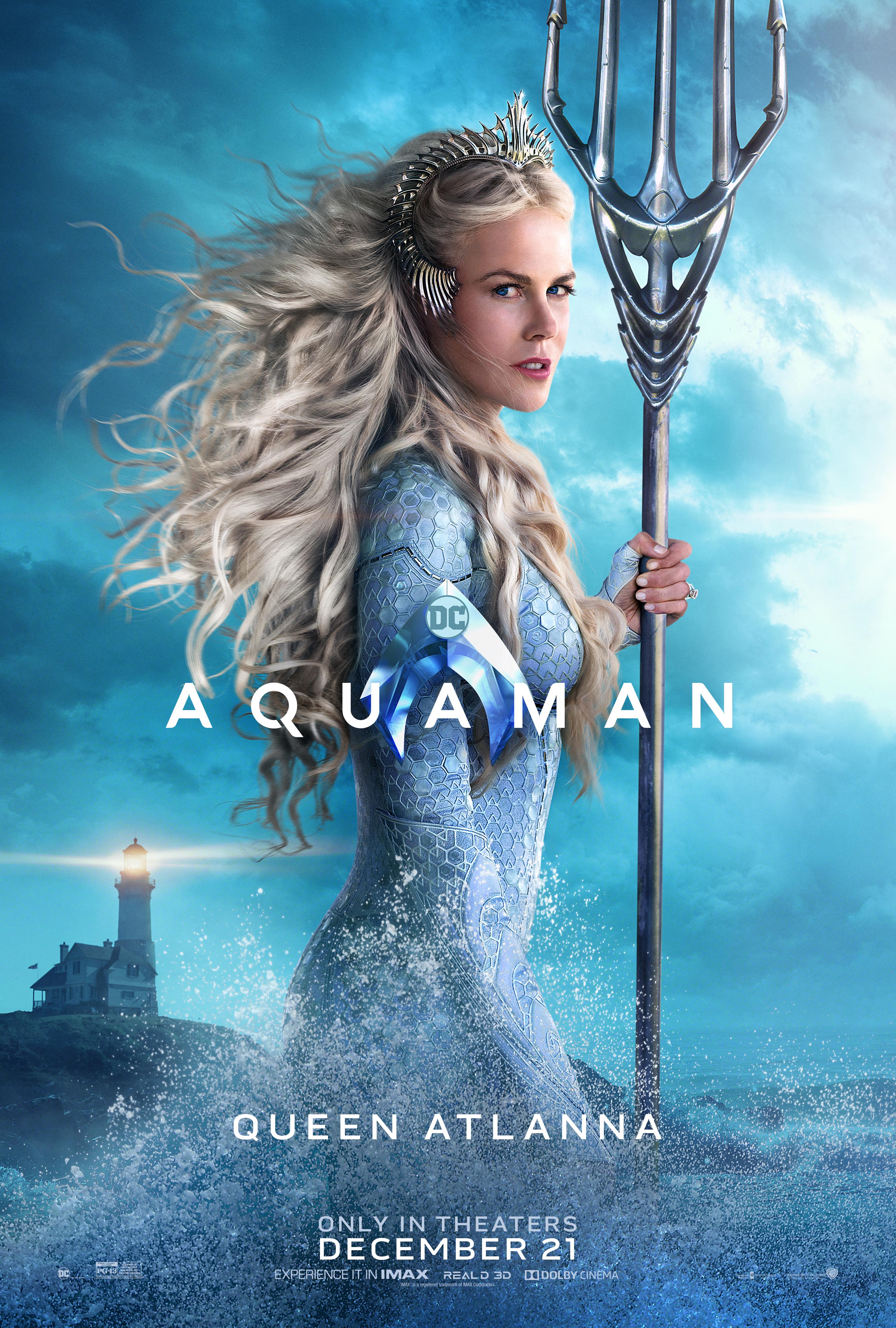 Nicole Kidman will make her return to the DC Universe (remember her as Dr. Chase Meridian in Batman Forever?) as Aquaman's mother, Atlanna.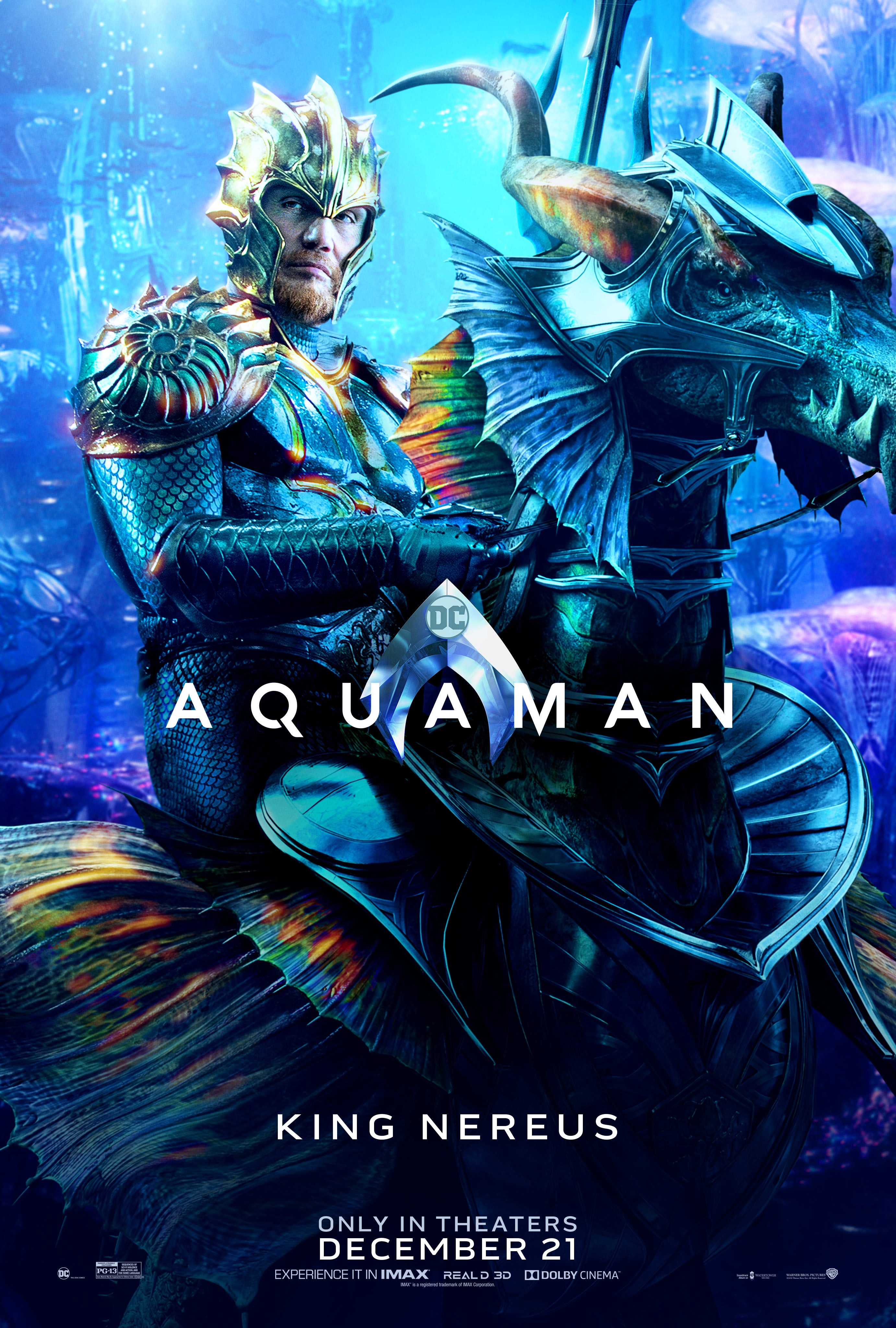 Dolph Lundgren will play King Nereus. Lundgren is no stranger to the DC Universe, having recently appeared as a recurring baddie on Arrow. Of course, he was also the lead in an early Marvel movie, 1989's The Punisher. Oh yeah, and he was He-Man in the underrated Masters of the Universe movie. And let's not forget my personal favorite, the totally bonkers and amazing I Come In Peace. 
further reading: The Must See Movies of 2018
The role of Tom Curry will be played by Temuera Morrison (Jango Fett in Attack of The Clones and, for DC fans, Abin Sur in 2011's ill-fated Green Lantern movie). 
Ludi Lin (Power Rangers) is taking on the role of Murk, according to Deadline. In the comics, Murk is the leader of the Men-of-War, Atlantis' frontline army. He was introduced in Aquaman Vol. 7 #17 by Geoff Johns and Paul Pelletier.
Randall Park will play Dr. Stephen Shin. In the comics, Shin mentored Arthur Curry when he was young, but later became obsessed with finding the lost city of Atlantis, leading to a rift in their relationship.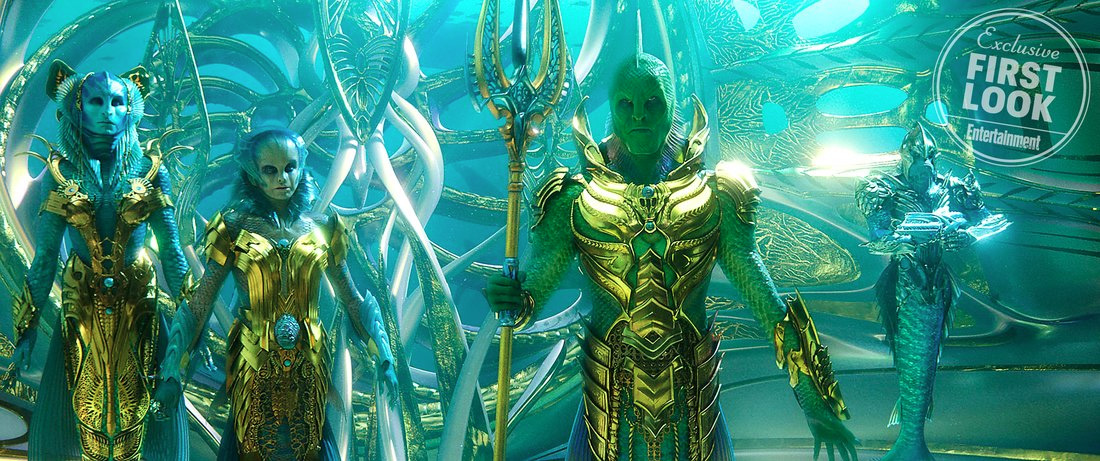 Djimon Hounsou is depicted here in CGI-covered splendor holding a regal trident while playing the Fisherman King, the sovereign of an underwater kingdom of a kingdom that has managed to evolve culturally after the fall Atlantis. He is joined here by the Fisherman Queen (Natalia Safran), Princess (Sophia Forrest) and a nameless royal guard on the right.
And then there are the villains to consider…
Aquaman Movie Villain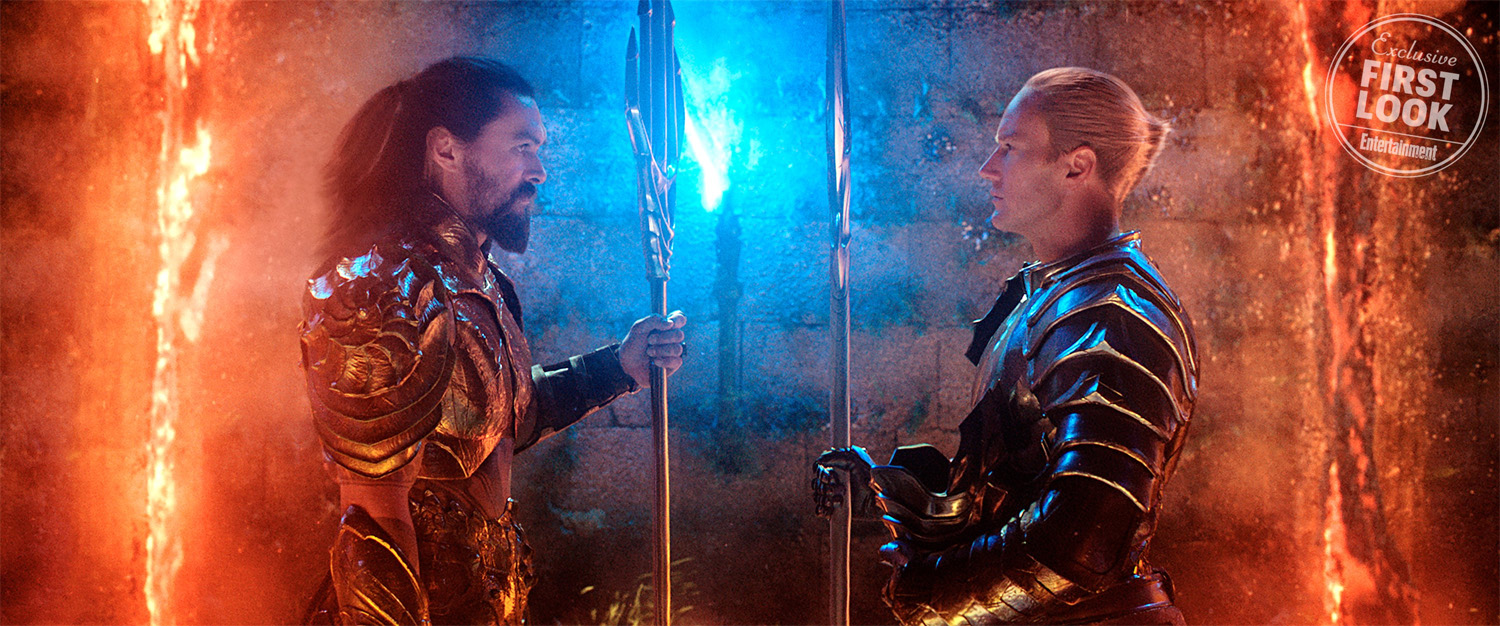 Patrick Wilson's character Orm has issues with his half-brother, notably that he thinks he's more deserving of the throne of Atlantis than Arthur. He's better known to DC Comics fans know him better as Ocean Master. Now, this is certainly a villain dynamic we're familiar with in superhero movies thanks to the Thor franchise. Luckily, he's not alone.
Black Manta will be one of the villains of the Aquaman movie. Really, this is no surprise to anyone. Aquaman's top-tier villains start with Black Manta and end with Ocean Master, and Black Manta is a far cooler looking villain for the screen. There's really no redesign necessary for that one. Yahya Abdul-Mateen II (Netflix's The Get Down) is the man in the wetsuit. 
In recent DC Comics continuity, Manta was the son of a man mistakenly killed by Aquaman who swore revenge on the King of Atlantis. We have a complete history of Black Manta right here if you want to know more.
Seriously, check this guy out:
They're giving us a faithful interpretation in the movie…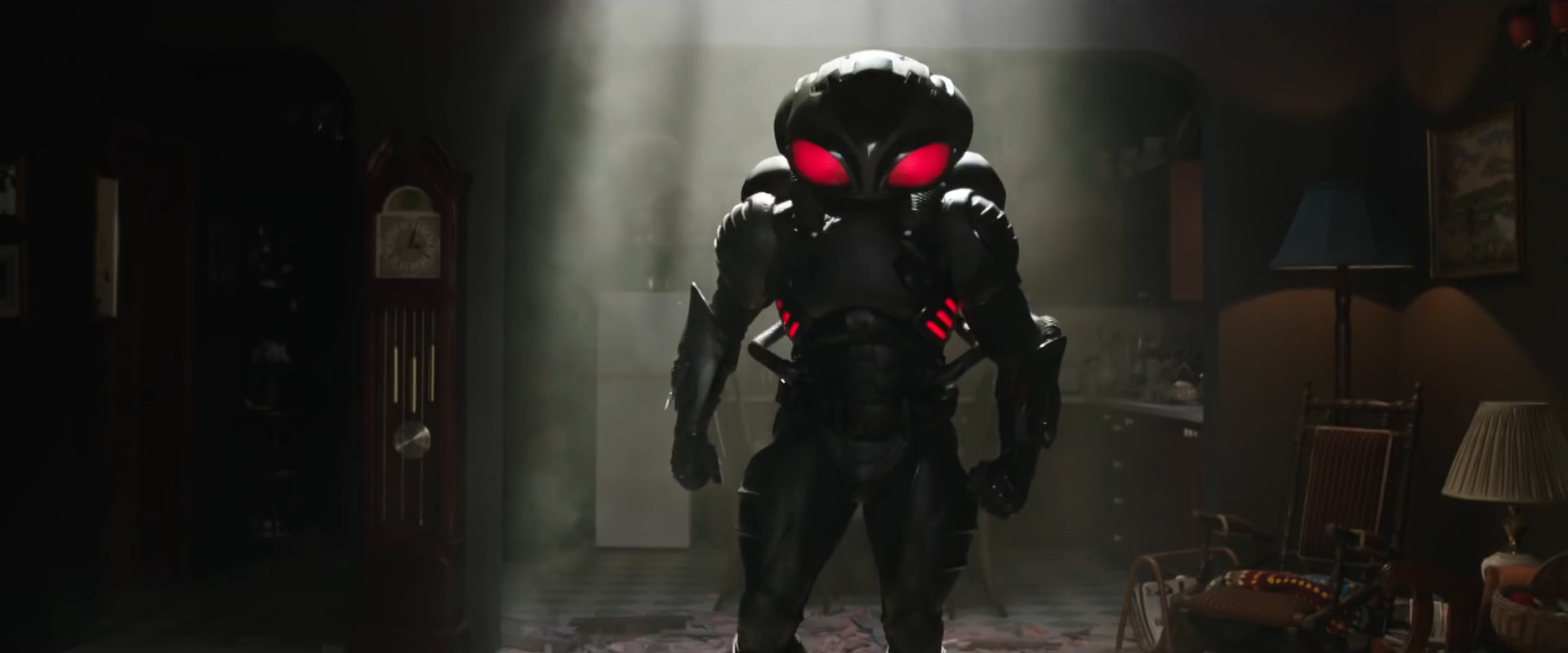 Aquaman Movie Story
Here's the official synopsis for the movie…
The film reveals the origin story of half-human, half-Atlantean Arthur Curry and takes him on the journey of his lifetime—one that will not only force him to face who he really is, but to discover if he is worthy of who he was born to be…a king.
Want to know more about Aquaman history? We've got a reading order for you right here.
And yes, don't worry, the Aquaman movie is still part of the DCEU.
Check out this cool poster, too…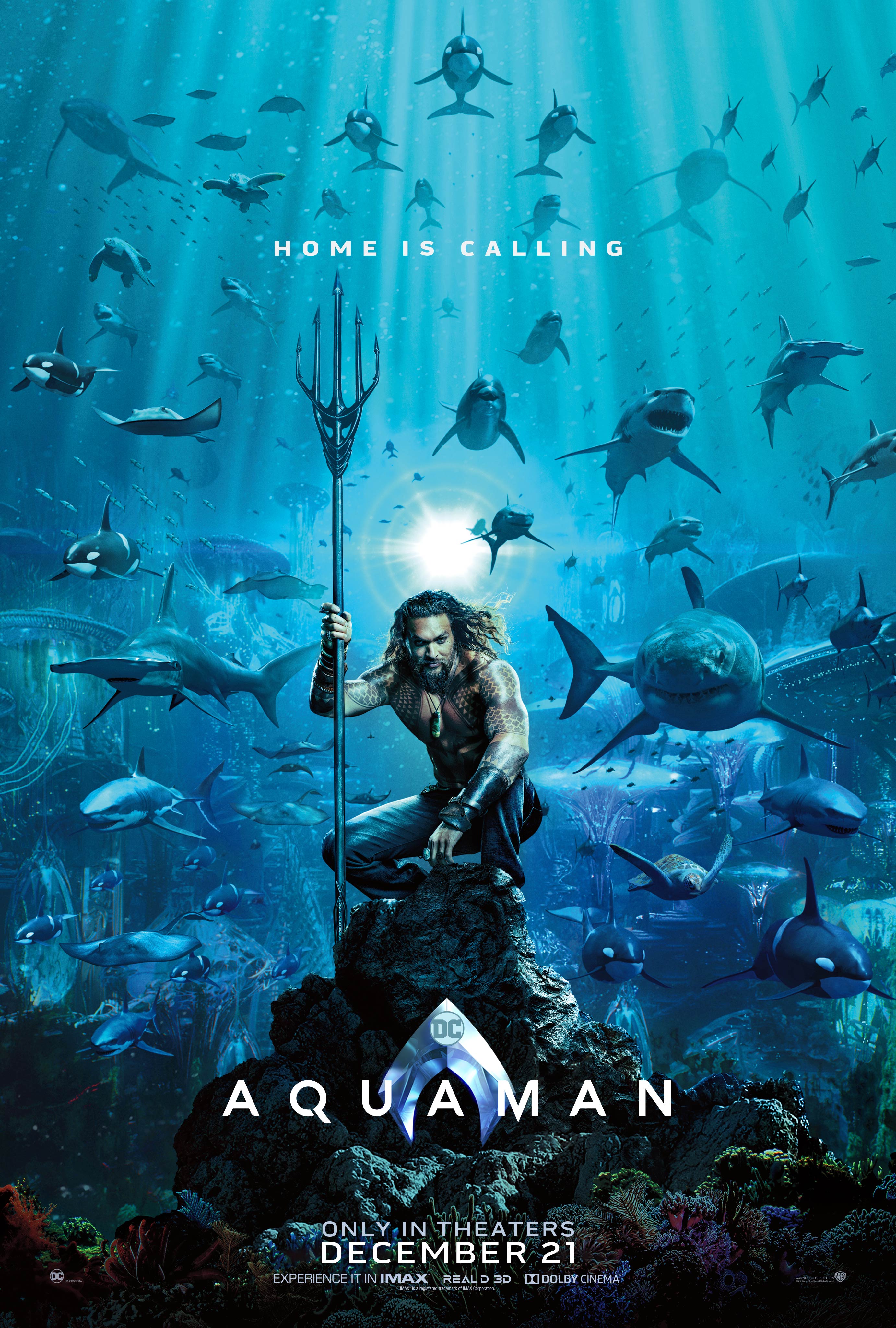 We'll update this with more information as we get it!
Mike Cecchini is the Editor in Chief of Den of Geek. You can read more of his work here. Follow him on Twitter @wayoutstuff.