News
Aquaman First Reactions: What Did People Think?
The first solo outing for the DCEU's aquatic superhero has its premiere – and the first reactions are in...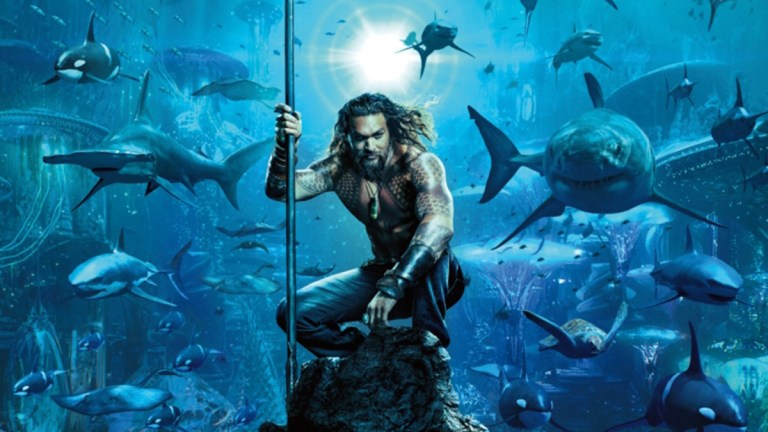 The social media embargo on James Wan's Aquaman is up, and while reviews are being held for another couple of weeks, attendees took to social media (where else?) to voice their initial reactions on the film.
Director Wan and his cast – Jason Momoa (Aquaman himself), Amber Heard (kickass Atlantean Mera), Patrick Wilson (underwater baddie Orm) and Dolph Lundgren (King Nereus) – were all in attendance at the London premiere to show off the latest entry in the DC Extended Universe. And, as you might expect, Momoa stole the show, bringing some rock-star swagger to the blue carpet by performing a literal mic drop and snapping a trident in half. Nervous excitement, perhaps? As he said, he had been waiting five years for his moment in the limelight since Zack Snyder first offered him the gig as the sea-bound superhero.
further reading: Aquaman Review
Den of Geek's Editor-in-Chief praised the film for being "another step in the right direction" for the DC Extended Universe…
Elsewhere, lots of people seemed to be digging Wan's oceanic epic, with plenty of praise for the director, Momoa, the world-building, the eye-popping visuals and, erm, a bongo-playing octopus.
Den of Geek UK attended the London premiere and here's what they had to say…
So, can Aquaman follow in the footsteps of Wonder Woman in helping to revitalise the beleaguered DCEU? Check back on December 11 (pesky embargoes!) for Den of Geek's official review, ahead of the film's release on December 21.