News
Aquaman Blu-ray/DVD Release Date and Special Features
Aquaman is heading for its home release in early April. Here are the details...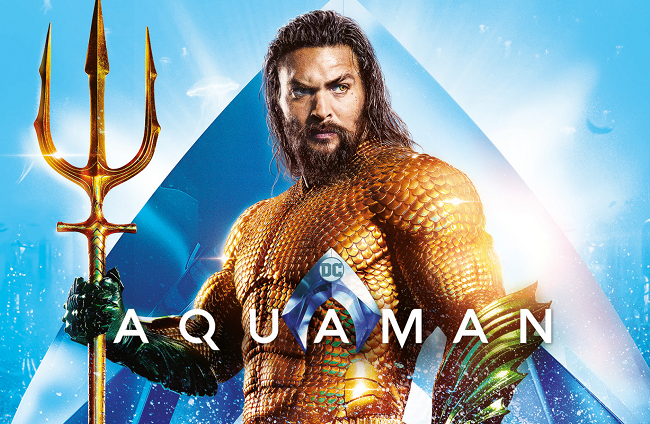 Warner Bros is taking strides to make sure the DCEU changes its tune. It all began when Patty Jenkins' Wonder Woman did good numbers for the studio at the box office, and some interesting movies are now in the pipeline, including this year's more comedic offering, Shazam!, an all-girl DC spin-off film in Birds Of Prey, and a new take on Suicide Squad, with former Marvel wonder boy James Gunn at the helm.
No one was sure what Aquaman would bring to the table as one of the DCEU's more imminent gambles. Director James Wan, whose roots were primarily deep in the horror genre, came aboard with a lot of colourful and bonkers ideas, and the film ultimately received mixed reviews. The box office provided a better marker for how interested the general public were in seeing Jason Momoa in his own standalone comic book adventure – very. Aquaman has now made over a billion dollars worldwide.
If you've been waiting for the home release, or you're keen to see the movie again, you'll be able to stream Aquaman digitally on April 6, and it'll be available on 4K UHD, 3D Blu-ray, Blu-ray and DVD on April 8. You can pre-order in the format of your choice right here.
Here are the special features you can expect to find on the discs:
Going Deep Into the World of Aquaman
Becoming Aquaman
Aqua Tech
Atlantis Warfare
The Dark Depths of Black Manta
Heroines of Atlantis
Villainous Training
Kingdoms of the Seven Seas
Creating Undersea Creatures
A Match Made in Atlantis
Scene Study
Breakdowns
Exclusive Sneak Peek of Shazam!
The DVD has less to offer, as we've come to expect, with just this:
James Wan: World Builder – James Wan has created one of DC's most ambitious films. With his help, we'll take a deeper look at the inherent challenges and solutions James faced in both performances and visual effects in order to bring a new world to life.
read more: Complete Schedule of Upcoming DCEU Movies
As always, we remind you that bonus content can vary by territory, format and retailer.