News
Anybody Want a White Chicks Remake?
Meet the director whose dream project is to turn the comedy White Chicks into "a hard-R, Oscar-worthy drama"...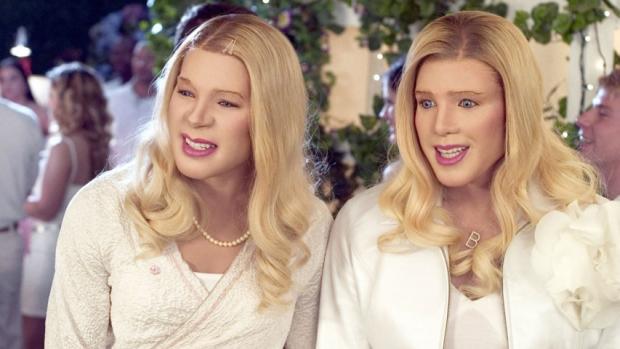 When people need guffaws, it is not often that they seek out the Wayan Brothers' White Chicks. The 2004 movie saw Marlon and Shawn Wayans as FBI agents who go undercover as Caucasian females, to try and crack some crime that we rapidly lost interest in. The movie turned in a profit, but lord, it's a slog.
Nonetheless, plans remain afoot for a sequel. But now, the team behind the movie Swiss Army Man have revealed their dream to remake. We don't make this up, we only pass it on.
Daniel Scheinert and Daniel Kwan are the directors concerned, and Kwan told The Hollywood Reporter that "one of my dreams is to make White Chicks as a hard-R, Oscar-worthy drama, starring the original cast. It would be about gender and race relations in the 21st century, starring the Wayans Brothers. I don't know if you have seen White Chicks lately, but it has a lot of meat to it and explores everything, like class, gender, race, the handicapped, age," adding "but it explored it in the worst way possible."
If you need a refresher, here's the trailer for White Chicks…
It was Steven Soderbergh, I believe, who said that if you're going to remake a film, remake a not very good one. Who knows? This may be a project that puts that to the test…