News
Anya Taylor-Joy Will Be Jane Austen's Emma
Anya Taylor-Joy, the breakout star of The Witch and Split, will star in Focus Features' new Jane Austen adaptation, Emma.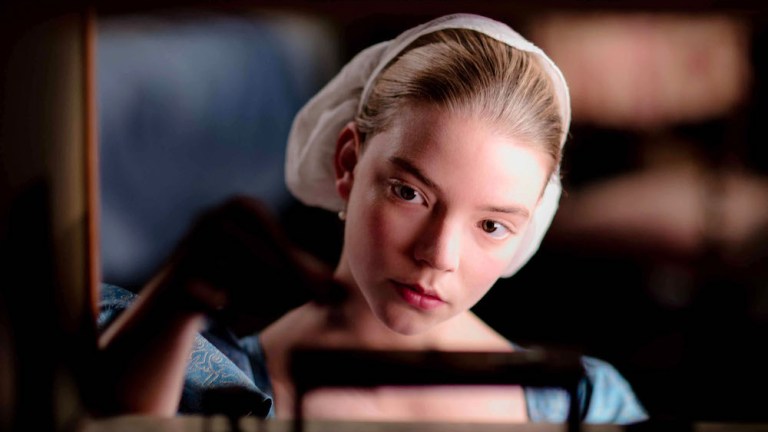 Jane Austen is having a good Thursday. After already seeing the announcement of a Clueless remake in the works, which in itself is a modernization of Emma, comes word that rising talent Anya Taylor-Joy will star in a more direct adaptation of the same novel for Focus Features. The news came late Thursday via THR, which revealed the breakout star of The Witch and Split has signed on for a production that certainly looks poised to garner a lot of attention. Produced by Working Title's Tim Bevan and Eric Fellner fresh off last year's Baby Driver and Darkest Hour (the latter netting Gary Oldman an Oscar), and Graham Broadbent (of awards-collector Three Billboards Outside Ebbing, Missouri), the picture will likely get a big push.
The movie is also being directed by newcomer Autumn de Wilde and from a screenplay by Eleanor Catton (author of the Man Prize winner, The Luminaries). In the film, Taylor-Joy will play Austen's Emma, a young woman who Austen introduces in the book's first sentence as "Emma Woodhouse, handsome, clever, and rich." This played to Austen's amusing challenge for herself in writing the novel by creating a character "no one but myself will like." Indeed, a spoiled young woman of English regency privilege, Emma gets in over her head when she attempts to play matchmaker for the three or four families in her immediate vicinity. Published in 1815 after Pride and Prejudice, Emma was generally well received upon release.
This stands poised as a major role for Anya Taylor-Joy, who has starred in other period pieces, although the most notable one was the masterful horror movie, The Witch. This comes with Hollywood pedigree and is a step away from the horror genre. Likely wanting to avoid being labeled a scream queen, many of Taylor-Joy's most famous roles have been in exceptional horror movies, including, again, The Witch, as well as Split. She is also to continue working in the genre with the Split sequel, M. Night Shyamalan's Glass, and the X-Men/horror hybrid, The New Mutants, both scheduled for release in 2019. She also will soon be seen in Marjane Satrapi's biopic of Madame Curie, Radioactive, which has Rosamund Pike attached as the scientific iconoclast. We also are personally anticipating her potential reunion with Witch director Robert Eggers in an announced remake of Nosferatu.
Emma was previously adapted as a film in 1996, which starred Gwyneth Paltrow.
David Crow is the Film Section Editor at Den of Geek. He's also a member of the Online Film Critics Society. Read more of his work here. You can follow him on Twitter @DCrowsNest.
Read and download the Den of Geek NYCC 2018 Special Edition Magazine right here!