News
Ant-Man: New Clips and More
We have brand new clips of Marvel's Ant-Man ahead of the film's release.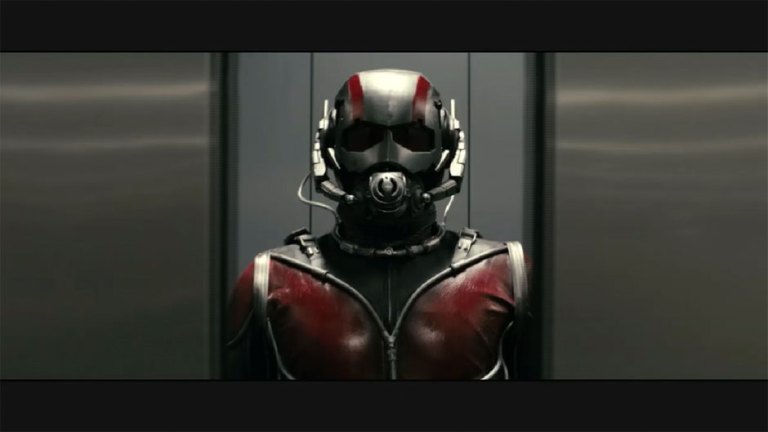 After the colossal size and scope of Avengers: Age of Ultron, Marvel Studios needed to go small. Ant-Man grounds the MCU with humor, pathos, and a less is more appeal. Controversy and rumors plagued the production, and many thought that Ant-Man could be the film that finally doesn't measure up to the rest of the Marvel canon, but thankfully director Peyton Reed and star Paul Rudd delivered.
[related article: Full Marvel Movie Release Calendar]
The film drops into theaters on July 17, but we have plenty to tide you over till then.
Ant-Man Clips
We have a bunch of new clips from Ant-Man, including new looks at the supporting cast, Paul Rudd in thief mode and exclusive looks at the suit. Check them all out below.
Ant-Man Cast
Earlier reviews of the film have praised Paul Rudd and the rest of the cast, and it's easy to see why, as Marvel assembled a top-notch group of actors.
[related article: Marvel's Ant-Man Movie: The Dangers of Being Small]
Paul Rudd stars as Scott Lang, Michael Douglas is Hank Pym and Evangeline Lilly is Hope van Dyne, daughter of Hank and Janet van Dyne. Corey Stoll is playing the film's villain Darren Cross/Yellowjacket, and Rudd's crew is comprised of Michael Pena, Tip "T.I." Harris, and David Dastmalchian.
We also know that John Slattery, Hayley Atwell, and Anthony Mackie will appear as Howard Stark, Peggy Carter, and Sam Wilson/Falcon, respectively.
Ant-Man Synopsis
It's not much, but here's the official film synopsis from Marvel.
The next evolution of the Marvel Cinematic Universe brings a founding member of The Avengers to the big screen for the first time with Marvel Studios' "Ant-Man." Armed with the astonishing ability to shrink in scale but increase in strength, master thief Scott Lang must embrace his inner-hero and help his mentor, Dr. Hank Pym, protect the secret behind his spectacular Ant-Man suit from a new generation of towering threats. Against seemingly insurmountable obstacles, Pym and Lang must plan and pull off a heist that will save the world.
Ant-Man In Captain America: Civil War
We know that Ant-Man appears in the next Captain America film, Captain America: Civil War, which is shaping up to feature almost as many heroes as an Avengers film.  Photos of Paul Rudd have been captured on the set and the actor himself as spoken about the surreal nature of working across from Captain America and Iron Man. No details on how Lang will play into the proceedings have been released, but we'll have news as it's released.