News
Ant-Man And The Wasp Director Talks Post-Credits Scene Details
Peyton Reed has been talking about choosing who to put in the final (proper) scene of the film. Spoilers...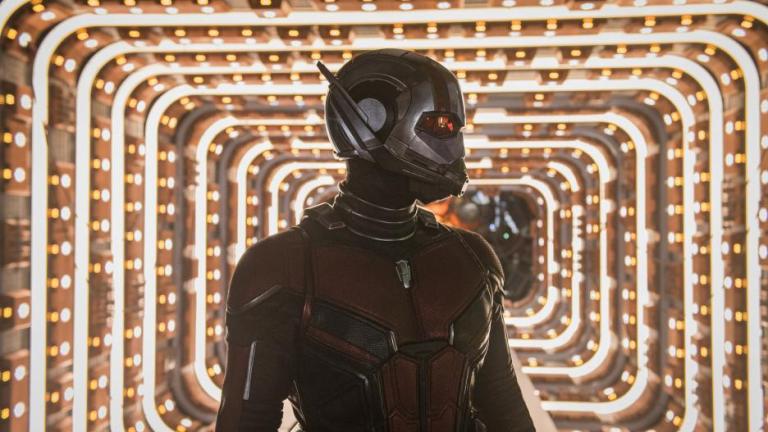 First off, have you seen Ant-Man And The Wasp? If you haven't, there are definitely spoilers ahead.
There was a little bit of uneasy tension watching Ant-Man And The Wasp after popcorn started flowing into our mouths like a delicious sluice of sugary polystyrene packing peanuts for our bellies. The tension wasn't just about "am I eating too much popcorn; will I pay for this later?" which is the standard pre-movie worry, but more along the lines of "are we going to get to the end of this film and see more people we love die?"
The answer, guttingly, was yes. Ant-Man And The Wasp was a fun time at the pictures, but it was somewhat beholden to the mortifying climax of Marvel's previous blockbuster, Infinity War. In the end, the post-credits scene featured Hope, Hank and Janet trying out some Pym particle scooping tech, only for Thanos' snap to wipe them all out, leaving Scott stranded, alone and annoyed in the Quantum Realm, potentially forever. That's pretty damn depressing, no matter how many giant ants are playing drums on screen before you leave the cinema.
Peyton Reed has been chatting to HuffPo about deciding who we saw live or die in that scene, and honestly the idea that he even thought about making us watch Luis turn to dust has us on the verge of extreme upset:
"A big part of it was deciding who was going to be in that scene to begin with, because there was a version of that scene I think where it's like, 'OK, maybe Bill Foster is here as well, maybe Ava Starr is here as well.' We talked about versions with ― and maybe Luis, or whoever, it could've been anybody ― but then there's a certain percentage issue that's set up obviously in Infinity War that we couldn't ignore. When we finally landed on the version that you saw, the final version in the movie, it just seemed right."
LUIS IS ALIVE. HE'S ALIVE AND FINE AND WE WON'T ACCEPT OTHERWISE. IT'S ALL THERE, BLACK AND WHITE, CLEAR AS CRYSTAL! GOOD DAY, SIR.
WE SAID GOOD DAY.
Read the latest Den of Geek Special Edition Magazine Here!