News
Ant-Man and the Wasp Box Office Opens Smaller Than Expected
Marvel Studios' Ant-Man and the Wasp opens with a respectable but still disappointing $76 million at the domestic box office.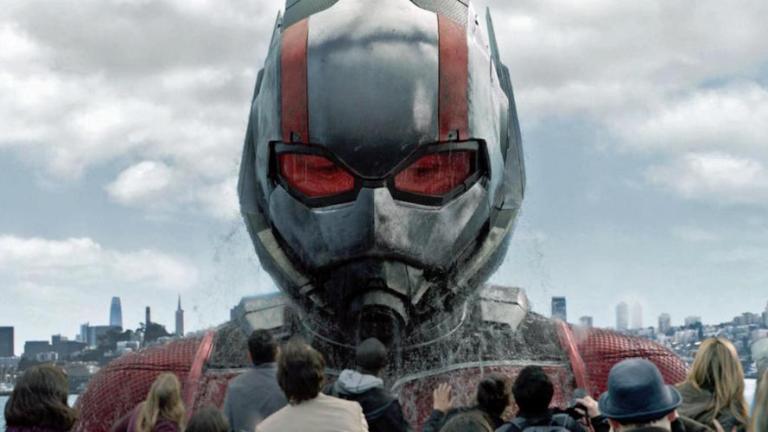 Heroes come in all sizes, according to the marketing for the original Ant-Man movie. That apparently includes their box offices too. Indeed, this weekend's Ant-Man and the Wasp opened smaller than expected with a soft $76 million. While under normal circumstances this number would be considered a win since it's up $18.8 million from the first Ant-Man's opening ($57.2 million), it is still below industry expectations for the first Marvel Studios film after May's record-breaking Avengers: Infinity War. Industry prognosticators were placing the sequel at $80 to $85 million after that juggernaut event, and while Disney set the floor for Ant-Man and the Wasp in their own projections at $70 million, this isn't exactly an exciting number for the Mouse House.
This is intriguing, because in a movie landscape where doomsayers constantly predict the breaking point of superhero movie saturation is right around the corner, the masked and caped genre in general, and Marvel Studios in particular, have been doing much of the heavy lifting at the box office. Between the billion dollar grossing tallies for Infinity War and Marvel's Black Panther, plus the impressive $727 million cume currently posted by Fox's Deadpool 2, superhero movies have made up 57 percent of the total box office in 2018.
Be that as it may, it makes Ant-Man and the Wasp's slightly disappointing opening… well, disappointing. More emphasis is placed on brands and IP in the current climate in large part thanks to Disney (and Marvel Studios') emphasis on brand and IPs. With Disney spending billions to acquire Marvel, like Pixar before it and Lucasfilm after it, the House of Mouse has led the way in the last decade of doubling down on tentpole spectacle over medium-budgeted fare.
Hence why Ant-Man and the Wasp opening less like a box office event is slightly underwhelming, especially given that this was the superhero movie that was supposed to most get a boost from post-Avengers hype. However, all is not doom and gloom for Marvel or Paul Rudd's tiny alter-ego. The franchise has yet to open in Europe due to a desire not to compete with the World Cup, and when coupled with Asian markets, it is likely the less expensive superhero romp will still be able to round up a decent worldwide number. At the moment, with $85 million from foreign markets reporting, it has already grossed $161 million.
Still, the likelihood of it performing as sensationally as the past five Marvel Studios films, or even Deadpool 2—as they all grossed over $300 million in the U.S.—appears remote. Even Doctor Strange numbers, which were kicked off by a $95 million opening, appears to be a longshot in the heat of summer competition. As it stands, this is the softest Marvel opening since, well Ant-Man. This does give one pause when Disney's other live-action underperformer of the summer, Solo: A Star Wars Story, opened to an only slightly less grand $84.4 million in May. To be absolutely clear, Ant-Man and the Wasp is all but guaranteed to make more globally than Solo given Marvel's popularity in markets that have turned a cold shoulder to Star Wars as of late, most notably being China. Additionally, Ant-Man and the Wasp didn't cost upwards of $300 million to produce several times.
And yet, for those who say there will one day be a ceiling to this IP-crazed era of branded sequels, remakes, reboots, prequels, and spinoffs, it cannot help but seem like a sign that Marvel is not completely infallible at the box office.