News
Ant-Man 3: Everything You Need to Know
Ant-Man 3 is happening at Marvel Studios, with Peyton Reed returning as director.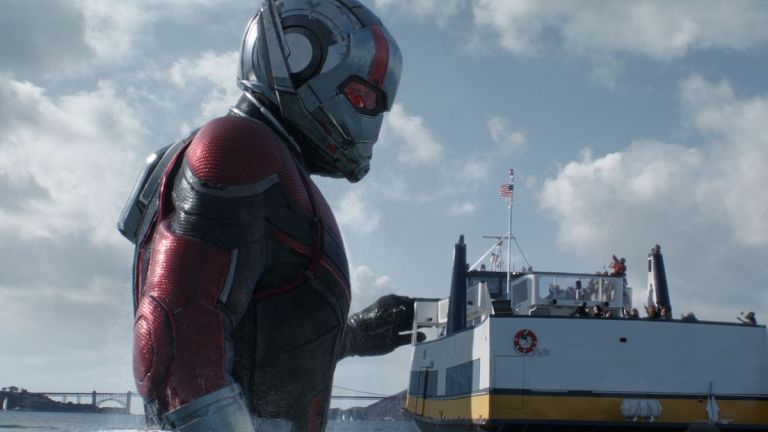 Avengers: Endgame may have come and gone, but Ant-Man is gearing up for a third act. In what amounts to a surprise announcement for Marvel's "Phase Four," Ant-Man 3 is moving quickly through development and already has director Peyton Reed and star Paul Rudd back on board for another mini-adventure.
According to The Hollywood Reporter, Reed signed on to direct the threequel, which will make him the first director to helm all three installments of a Marvel Studios trilogy. This also reunites him with Rudd, who he previously directed in 2015's Ant-Man and 2018's Ant-Man and the Wasp. All other details remain vague, but it is probably a safe bet to expect Michael Douglas and Evangeline Lilly to reprise their roles as Rudd's core supporting cast.
The news is something of a surprise given that Rudd has previously hinted there would not be a third Ant-Man movie after his character appeared in Avengers: Endgame earlier this summer. But as with Captain America: Civil War before it, Rudd's general affability and charm won audiences over and stole scenes, including when his character's life was turned upside down by a bit of time traveling that caused him to miss five years of his daughter's childhood.
Ant-Man 3 Release Date
Marvel has apparently decided to think small about this franchise again, as THR reports Ant-Man 3 is eyeing a late 2020 or early 2021 start date for production, seeming to peg the film for a 2022 release date. This would put it after Doctor Strange in the Multiverse of Madness, Spider-Man 3, and Thor: Love and Thunder, but potentially before Black Panther 2. 
There's seven potential dates on Marvel's release schedule right now, with three in 2022 (including a July 29, 2022 which would be right around where the first two films in this franchise have thrived in the past), and a whopping four in 2023 (which also has an Ant-Man friendly July 28, 2023). You can see the full Marvel release schedule right here.
Ant-Man 3 Cast
The Ant-Man movies star Rudd as Scott Lang, a reformed cat burglar who is roped into becoming a superhero by a mad, mercurial scientist named Hank Pym (Michael Douglas). He also has a partner in his shrinking and growing theatrics with Lily's Hope Van Dyne, aka the Wasp. These films have tended to skew to the lighter side of Marvel Studios' already fairly light aesthetic, but have developed fans for being the most family friendly in the studio's oeuvre.
We'll update this as more information becomes available. Now we're just waiting until Baskin Robins finds out…
David Crow is the Film Section Editor at Den of Geek. He's also a member of the Online Film Critics Society. Read more of his work here. You can follow him on Twitter @DCrowsNest.