News
Annihilation: Trailer, Release Date, Cast, and More News
Annihilation, a new sci-fi thriller from the director of Ex Machina, features Star Wars vets Natalie Portman and Oscar Isaac.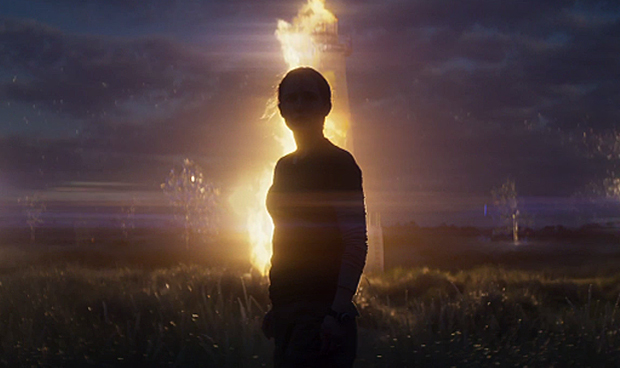 Novelist and screenwriter Alex Garland made an assured debut as director with Ex Machina, a contained and thought-provoking sci-fi thriller released in 2014. Since then, he's been working on another genre film, Annihilation, based on the 2014 sci-fi novel by Jeff VanderMeer, which launched a trio collectively known as the Southern Reach trilogy. Annihilation stars Natalie Portman as a biologist who, when her husband (played by Oscar Isaac,) leads a mission into a remote, contaminated area where all kinds of unholy creatures lurk. Rounding out the rest of the cast are Gina Rodriguez, Tessa Thompson, and the great Jennifer Jason Leigh.
Annihilation News
The phenomenon called the Shimmer is the focus of a new Annihilation featurette.
Manifesting as an immense psychedelically effervescent aura, the Shimmer seems to consume everything in its path, causing wild mutations in all the flora and fauna, and even instigates a type of homicidal psychosis in humans, evidenced by what we're seeing of the character played by Oscar Isaac, whose rash glory-chasing antics in Star Wars: The Last Jedi seem tame by comparison. Luckily, Portman's Padmé… err, Lena is here with her team to get to the bottom of this evil acid-tripping rainbow.
Pertinent to that clip is the latest poster, which emphasizes Natalie Portman's character, who, along with her team, appear trapped in the Shimmer.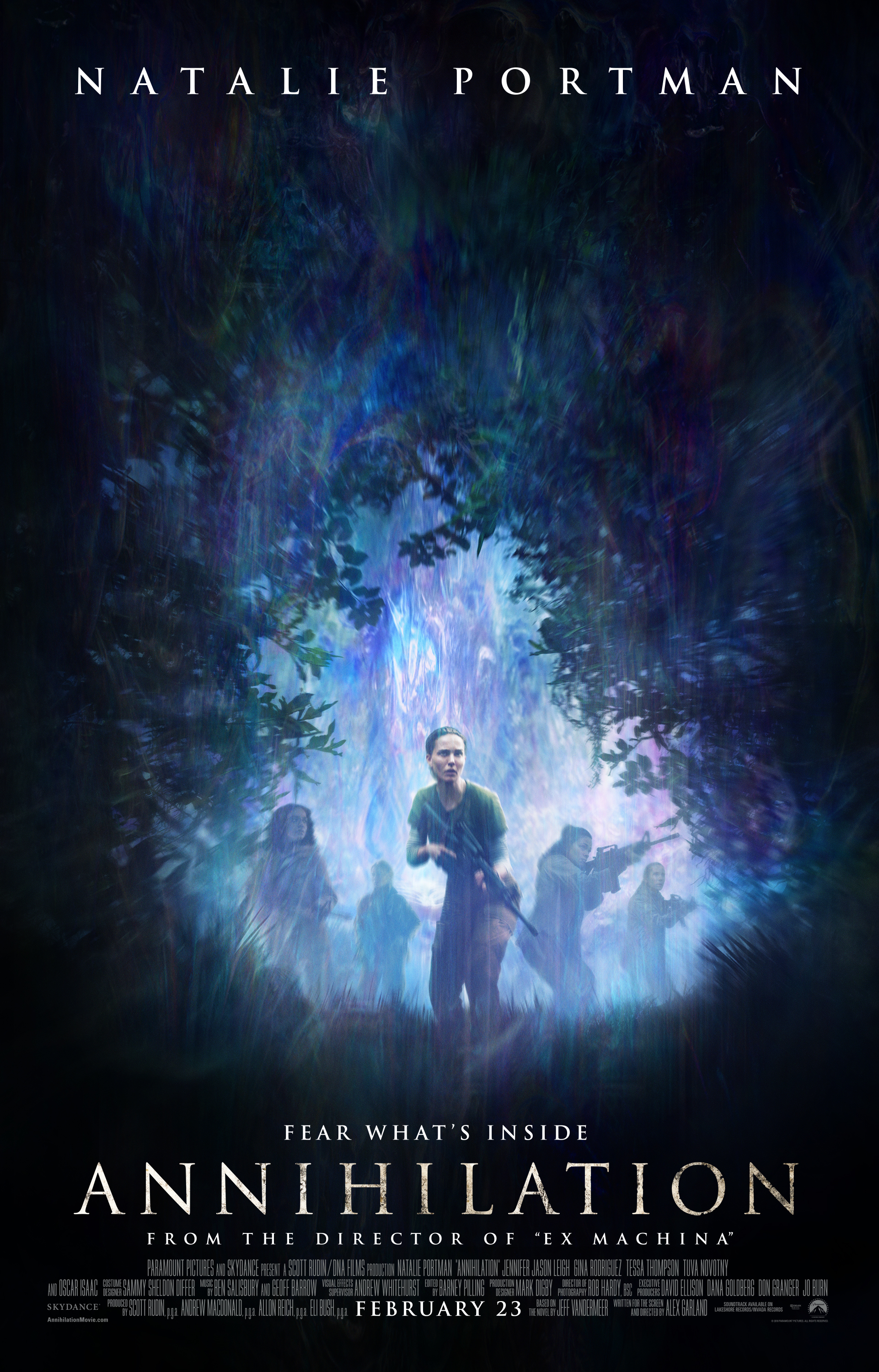 Annihilation Trailer
Here's the new trailer…
And here's the earlier trailer…
These trailers depict a hybrid sci-fi/horror film that feels like a more verdant version of John Carpenter's The Thing, put through a Ray Bradbury lens of exploration.
Annihilation Release Date
Annihilation will emerge on Feb. 23, 2018.
further reading: Annihilation Eding Explained
Annihilation Details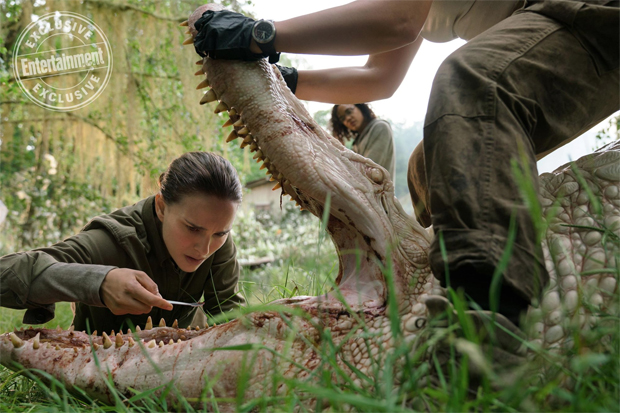 further reading: Must See Movies of 2018
Annihilation released its first look at headlining star Natalie Portman, via EW. Intriguingly enough, it depicts her head inadvisably within inches of the held-opened trap of an albino alligator. While the image is terrifying enough at face value, its context increases that exponentially.
Portman's character Lena, a biologist, is part of a team dispatched to a remote jungle filled with supernatural properties that's teeming with terrifying creatures that includes this particular shallow water predator, whose exceptionally dangerous nature isn't just defined by its obvious attributes.
As director Alex Garland explains of this Annihilation creature:
"It is their first tangible encounter with something strange. The alligator has physical elements to it that should not belong on an alligator. They're starting to get their heads around how weird the place is."
Garland also divulged a crucial detail about his approach to the film. While, as mentioned, it's based on the Southern Reach trilogy of novels by Jeff VanderMeer, he approached its prospective franchise possibilities with a more reserved zeal than he did when he headed into his box-office-anemic (but esteemed cult-classic) 2012 comic book adaptation Dredd, initially imagining trilogy plans that ultimately went unrealized. Consequently, he's approaching Annihilation as a one-off… at least, for now. As Garland states:
"I'd rather work on a story that I felt was self-contained rather than one that sort of had a 'dot-dot-dot' at the end. I think that provokes a sort of instant, understandable, cynicism. We sense the money grab and I feel that pollutes the story. So, right from the get-go, I did not think of this as being part of a trilogy; I thought of it as being just a single, self-contained movie. If other people wanted to do that, that would be fine. That's none of my business. But from my point of view, it's just one."
Of course, it's reasonable to assume that a resounding box office reception for Annihilation would invigorate the notion of the Southern Reach novels getting their full film trilogy treatment.
Annihilation Review
Annihilation is not a perfect film, and its few stumbles along with a dazzling and intentionally difficult third act may prove too high a point of entry for some audiences. But for everyone else, there is a beauty and melancholy to the shimmering sci-fi art installation created here. It can be genuinely horrifying—complete with several truly terrifying scenes that mix body horror with existential dread—but it can also be wondrous and beckoning. And as it is unlike any other invitation you're likely to get to a cinema this year, it is well-worth accepting on its own terms.