News
Annihilation Director Speaks Out on Netflix Deal
Alex Garland shares his thoughts on his new movie, Annihilation, going straight to Netflix outside the U.S.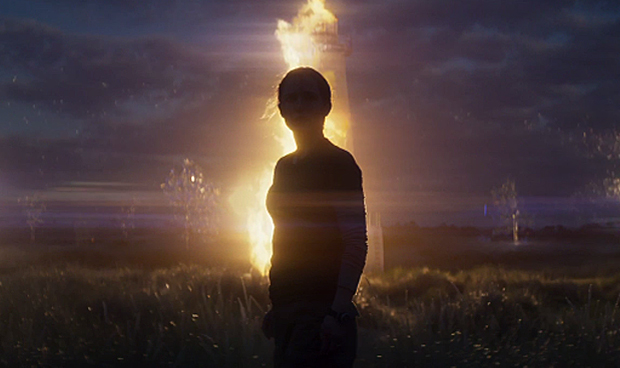 Annihilation writer/director Alex Garland has spoken out about the news that the movie — a sci-fi thriller based on the best selling novel by Jeff VanderMeer — will not be getting a theatrical release in the U.K. and many other territories around the world. Instead it will debut on Netflix in those regions a mere 17 days after it bows in theaters in North America and China.
Speaking with Collider, Garland was asked what he felt about the unusual release: "Disappointment really", he said, adding, "We made the film for cinema. I've got no problem with the small screen at all. The best genre piece I've seen in a long time was The Handmaid's Tale, so I think there's incredible potential within that context, but if you're doing that — you make it for that [format] and you think of it in those terms."
The move was apparently due to a battle between the film's producers, Scott Rudin and David Ellison, with the latter wanting changes made to the film to make it a bit more commercial and the former reportedly protecting the cut that Garland turned in. Paramount Pictures made the deal with Netflix on the condition that the streaming service pick up much of the cost of the film.
Garland, who has written films like 28 Days Later, Sunshine and Dredd and who made his directorial debut three years ago with the excellent Ex Machina, remains optimistic, saying, "The film is getting a theatrical release in the States, which I'm really pleased about. One of the big pluses of Netflix is that it goes out to a lot of people and you don't have that strange opening weekend thing where you're wondering if anyone is going to turn up and then if they don't, it vanishes from cinema screens in two weeks."
Nevertheless, he added, "From my point of view and the collective of the people who made it — [it was made] to be seen on a big screen."
further reading: Annihilation Ending Explained
Annihilation, which stars Natalie Portman, Jennifer Jason Leigh, Oscar Isaac and Tessa Thompson, opens in North American theaters on Feb. 23.