News
Angelina Jolie Developing Catherine the Great Movie at Universal, Bride of Frankenstein Still on Table
Angelina Jolie is developing two vehicles at Universal, including a Catherine the Great movie. Bride of Frankenstein could still happen too.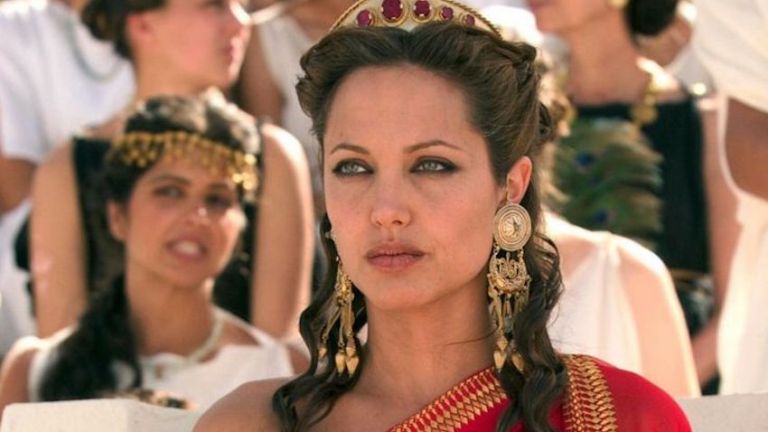 Angelina Jolie arguably remains one of the most bankable movie stars in Hollywood. Granted, the last time she appeared in a live-action film was for 2015's miscalculated vanity project, By the Sea. But prior to that misfire, the combination of her marquee name and Disney nostalgia propelled Maleficent to a $759 million gross during the anemic summer of 2014. And along with a purported Maleficent 2, many producers have sought the star to reprise roles in potential blockbusters like a now dormant Wanted 2 and the abandoned Salt 2.
However, other than her highly publicized separation from Brad Pitt last year, she has kept a low profile in Hollywood, electing instead to direct a movie set and produced in Cambodia (Netflix has since purchased the international rights). Apparently things are changing at Universal Pictures, however, since THR is reporting she has two projects in development with the studio, with a potential third in the would-be blockbuster remake of Bride of Frankenstein still resting on the table.
The first film is a Catherine the Great picture, which will be adapted from Simon Sebag Montefiore's biography, Catherine the Great and Potemkin: The Imperial Love Affair. Catherine is generally considered the greatest (how could you tell?) royal leader in Russian history, a czarina who came to full power after a coup left her husband Peter III assassinated. As monarch she ruled over Russia from 1762 to 1796, consolidating power, growing the wealth and reach of her nation, and turning the country into a global power player in Europe.
Jolie is also developing The Spy Who Loved, a World War II espionage thriller adapted from Clare Mullney's 2013.
Also in addition to prepping her own next directorial project, the adaptation of Alessandro Baricco's novel Without Blood, it appears that Bride of Frankenstein is still barely alive at Universal. Indeed, it's been suggested by insider gossip that 2015's By the Sea was a labored down payment by the studio to entice her to sign onto the genre, summer blockbuster vehicle that would be a remake of James Whale's 1935 horror masterpiece. However, heat on the film cooled after By the Sea's cold reception, and apparently Universal is still searching for a screenwriter to reimagine that story into a 21st century spectacle. We suspect the box office performance of this summer's The Mummy will also be a good indicator of whether the studio continues to pursue other monster films that remain in their infancy with costly movie stars like Jolie, Tom Cruise, Johnny Depp, and Russell Crowe.