News
And the Oscar Winners Are…
The complete results of the Oscar winners from the 2015 Academy Awards can be found here...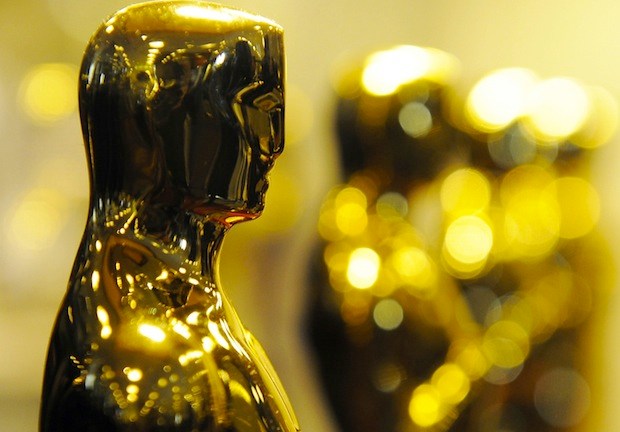 So then. We learned a few things about the Academy Awards this year. Firstly, we don't think we've ever got so many predictions wrong. Secondly, though, Hollywood sure loves films about the performing arts.
For the third time in four years, the Best Picture Oscar went to a film about showbusiness, as the big awards went roughly in line with the way bookmakers had been predicting for the past week or so. It was Birdman's night, and whilst Michael Keaton lost out to Eddie Redmayne – as had been expected – for Best Actor, Birdman took home gongs for Best Picture, Best Director and Best Original Screenplay. It wasn't quite a surprise, but if you'd suggested that would be the case a month ago, you'd have certainly got a raised eyebrow for your trouble.
As always, where there's a big winner, there's someone who missed out, and the long-time frontrunner Boyhood ended up with very little indeed. Patricia Arquette won her richly-deserved Best Supporting Actress gong, but there was nary a sniff of anything for Richard Linklater – and that was a surprise.
That said, whether you wanted Boyhood, Birdman, or Whiplash to win the top gong, we've said it before and we'll say it again – the Oscars are a reward for being very good and popular now. They're not a reward for endurance. And all three of those films – each of which we love – will surely endure.
Birdman, arguably, is the first time a comedy has been Best Picture for decades, incidentally.
Another surprise? We like Big Hero 6 a lot, but didn't expect it to nab Best Animated Feature. That's two in a row for Walt Disney Animation Studios now. Its rivals must be glad it has no film coming out this year.
It'd be remiss not to acknowledge the acting wins for Redmayne, Arquette, Julianne Moore and J Jonah Jameson too. We don't believe there's a human being on earth that got to the end of Whiplash and didn't think J K Simmons shouldn't win lots of prizes. Turns out, he got a big one.
Oh, and our thoughts on Oscar fashion: some people wore some clothes.
Here's the full list of winners…
Best Supporting Actor: J.K. Simmons – Whiplash
Best Costume Design: Milena Cannonero – The Grand Budapest Hotel
Best Make Up and Hairstyling: Frances Hannon and Mark Coulier – The Grand Budapest Hotel
Best Foreign Language Film: Ida
Best Live Action Short Film: The Phone Call
Best Documentary Short: Crisis Hotline: Veterans Press 1
Best Sound Mixing: Craig Mann, Ben Wilkins, and Thomas Curley – Whiplash
Best Sound Editing: Alan Robert Murray and Bub Asman – American Sniper
Best Supporting Actress: Patricia Arquette – Boyhood
Best Visual Effects: Paul Franklin, Andrew Lockley, Ian Hunter and Scott Fisher – Interstellar
Best Animated Short Film: Feast
Best Animated Film: Big Hero 6
Best Production Design: Adam Stockhausen and Anna Pinnock – The Grand Budapest Hotel 
Best Cinematography: Emmanuel Lubezki – Birdman
Best Film Editing: Tom Cross – Whiplash
Best Documentary Feature: Citizenfour
Best Original Song: "Glory" by Common and John Legend –Selma
Best Original Score: Alexandre Desplat – The Grand Budapest Hotel
Best Original Screenplay: Alejandro G. Iñárritu, Nicolás Giacobone, Alexander Dinelaris, Jr. & Armando Bo – Birdman
Best Adapted Screenplay: Graham Moore – The Imitation Game
Best Director: Alejando G. Inarritu – Birdman
Best Actor: Eddie Redmayne – The Theory of Everything
Best Actress: Julianne Moore – Still Alice
Best Picture: Birdman