News
Amy Schumer Drops Out of Live-Action Barbie Movie
Barbie loses Schumer over those pesky scheduling conflicts.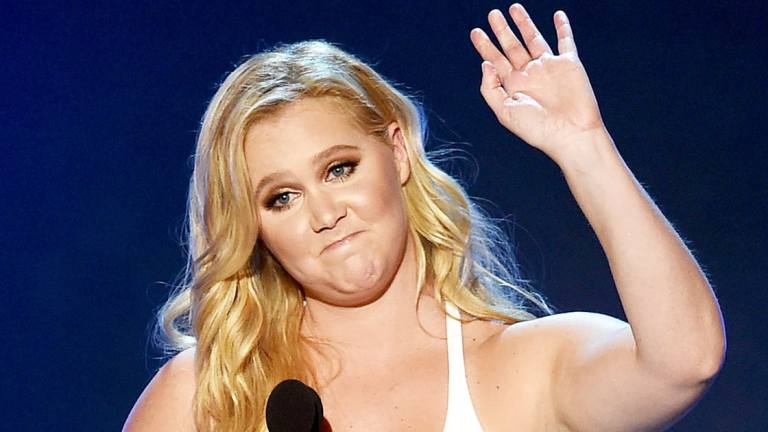 Amy Schumer will no longer be involved with the live-action Barbie film being developed by Sony Pictures. Schumer, who was supposed to star in and write the movie, cited "scheduling conflicts" as the reason for her departure, adding in a statement, "The film has so much promise, and Sony and Mattel have been great partners. I'm bummed, but look forward to seeing Barbie on the big screen."
Even though it doesn't have a director yet — another headache facing the production — Barbie was tentatively supposed to begin shooting on June 23. But Schumer has a long promotional tour ahead of her for her upcoming May release Snatched and is also supposed to shoot a movie called She Came to Me with Steve Carell for director Rebecca Miller.
What's kind of sad about the whole thing is that Sony is stuck with a June 29, 2018 release date for Barbie that it has to meet to coincide with the rollout of Barbie merchandise tied to the film. So instead of shifting the movie's production and release schedule to accommodate Schumer, the studio is instead letting its star go to accommodate the marketing of dolls and toys. That's Hollywood for you.
Sony, for its part, said, "We respect and support Amy's decision. We look forward to bringing Barbie to the world and sharing updates on casting and filmmakers soon."
The script that Schumer was working on found Barbie getting kicked out of Barbieland for not being perfect enough and landing in the real world. It is unclear whether that story and the tone Schumer was going for will survive without her involvement. But as long as the movie comes out at the same time as the toys, does it really matter?
Source: Variety