News
American Made Trailer Arrives
Tom Cruise and his Edge of Tomorrow director, Doug Liman, reteam for a new 1980s smuggler film, American Made.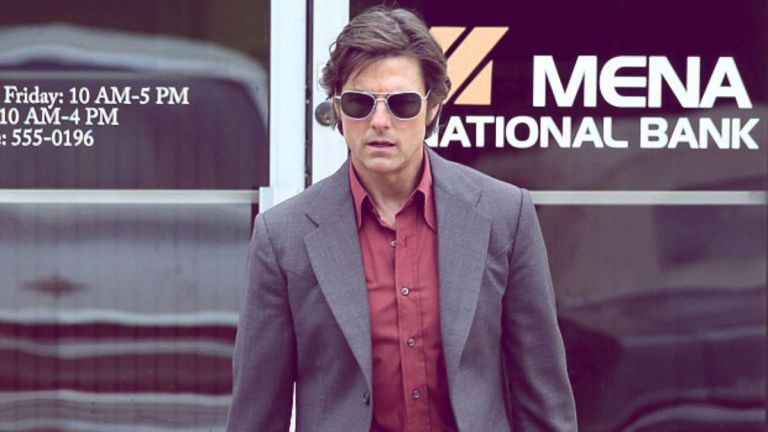 Edge of Tomorrow was a really great summer blockbuster—the kind of sci-fi adventure flick they don't make enough of anymore. Fortunately, even if audiences missed the memo, at least the film's star and director did not. Indeed, Tom Cruise and Doug Liman (who also directed The Bourne Identity and Mr. & Mrs. Smith) are joining forces once more. The film was originally titled Mena, but will now be known as American Made, a film about espionage, double dealings, and… Iran-Contra?!
The Universal Pictures release will have the two collaborating on an aerial/espionage adventure tale at least ostensibly based on a true story. Cruise will play Barry Seal, a hustler and American pilot who gets coaxed by the CIA into participating in a covert operation that involved Seal going from drug smuggler to drug informant. While working for the CIA, he spied on the infamous Medellin Cartel, including leader Pablo Escobar, during the height of 1980s cocaine drug trafficking. He also ended up involved in Nicaraguan and Contra politics, which played a role in the Reagan Administration's Iran-Contra scandal.
Check out the first trailer:
Check out the poster, too: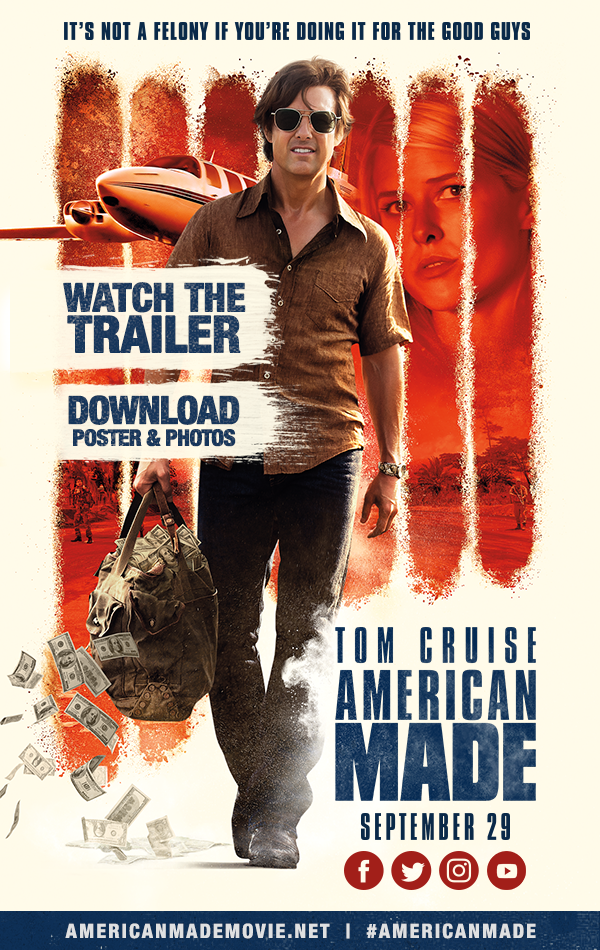 The synopsis reads, "American Made tells the story of Barry Seal (Tom Cruise), a TWA pilot who is recruited by the CIA to help counter the emerging communist threat in Central America. Seal's role in this major CIA covert operation led in turn to his involvement with the Medellin cartel, which ultimately embarrassed the Reagan White House after the Iran-Contra scandal became public."
But perhaps a better glimpse into the ideas behind the film is what Liman first said about in a press release during 2015:
"I love stories of improbable heroes working against the system, and Barry Seal took the government, and our country, for an unbelievable ride. Interpreting his story has the makings for an entertaining film that is equal parts satire, suspense and comedy—and always surprising."
American Made Cast
For the film, Cruise will be joined by Domhnall Gleeson, Lola Kirke, Sarah Wright, Jesse Plemons, Caleb Landry Jones, Jayma Mays, and Benito Martinez.
American Made Release Date
American Made will open on Sept. 29, 2017.