News
American Jedi Explores the World of Jedism in Exclusive Clip
American Jedi explores the world of Jedism, a religion founded on the mythology of Star Wars. Here's an exclusive clip!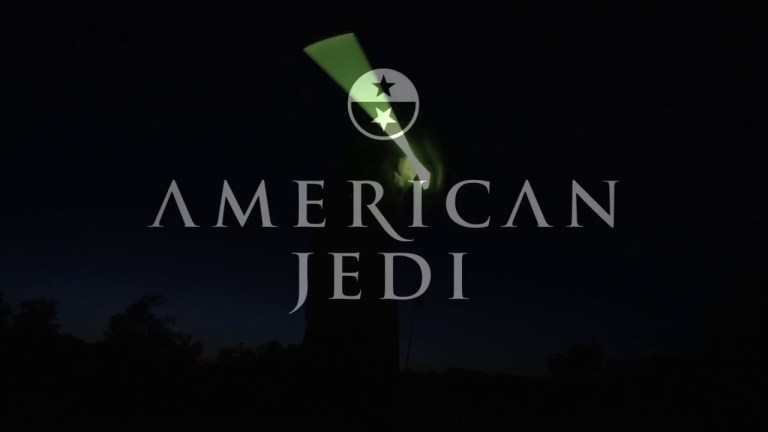 A few months back we explored the "Church of Star Wars" – a term we used to describe the thousands of fans who attended Celebration 2017, the biggest Star Wars convention in the world. People gathered to watch new trailers, meet their favorite stars and creators, and even to learn the ways of the Force.
Nothing could have prepared us for the real-life Jedi academies that were showcased at Celebration, as they practiced dueling, meditation, and lived as Jedi do for a weekend. In the years after George Lucas first created Star Wars, a very real religion known as Jedism has arrived in our galaxy to teach us the Jedi way.
American Jedi is a documentary film about three Star Wars fans who become candidates for knighthood and must confront the darkest issues from their past in order to be accepted into a real-life Jedi community.
Written and directed by Laurent Malaquais (Bronies: The Extremely Unexpected Adult Fans of My Little Pony), American Jedi chronicles real life "Jedi" who follow the Jedi path based on the Star Wars mythology. American Jedi is more than fandom, more than religion; for each Jedi initiate, it's a personal crusade for the betterment of their world.  
Here's an exclusive clip of the documentary:
And you can check out the trailer below:
American Jedi is out now on iTunes.