News
American Assassin Trailer and Release Date
American Assassin stars Maze Runner's Dylan O'Brien as a deadly CIA agent trained by a hardcore mentor in Michael Keaton.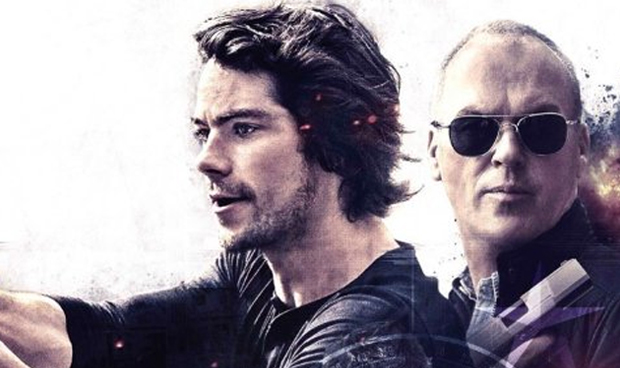 American Assassin is shaping up to be an intriguing take on the killer, clandestine world of black ops and espionage in the Middle East, serving as the first film adaptation of the late Vince Flynn's Mitch Rapp series of novels. The young star of the Maze Runner franchise Dylan O'Brien – recovered from his highly publicized on-set accident – headlines as a freshly-minted CIA agent trained by an irascible taskmaster played by Michael Keaton, experiencing a (likely literal) trial by fire to tackle the threat of a rogue operative's plans for global devastation.
The latest American Assassin trailer is here!
American Assassin Trailer
While the previous American Assassin teaser trailer focused more on the tragic events that define the motivation of protagonist Mitch Rapp (O'Brien), the new American Assassin trailer showcases the killing machine that he eventually becomes, having emerged from the tutelage of Keaton's Stan Hurley. However, the same could be said for one of Hurley's old protégés, a rogue agent simply known as Ghost (Taylor Kitsch), who has plans in the Middle East that could spark World War III itself.
With Ghost standing as the proverbial Colonel Kurtz who Rapp must find and eliminate, the mission will yield unbridled bloodshed and colossal carnage, building to a killer crescendo of a showdown between Hurley's deadly apprentices.
And here is the earlier teser trailer.
And here's the synopsis…
AMERICAN ASSASSIN follows the rise of Mitch Rapp (Dylan O'Brien), a CIA black ops recruit under the instruction of Cold War veteran Stan Hurley (Michael Keaton). The pair are then enlisted by CIA Deputy Director Irene Kennedy (Sanaa Lathan) to investigate a wave of apparently random attacks on both military and civilian targets. Together the three discover a pattern in the violence leading them to a joint mission with a lethal Turkish agent (Shiva Negar) to stop a mysterious operative (Taylor Kitsch) intent on starting a World War in the Middle East.
If this one hits big, there are lots more Mitch Rapp books waiting to be adapted.
American Assassin Crew
American Assassin will also be an important test for director Michael Cuesta, who has primarily remained in the wheelhouse of the small screen on sporadic series, notably directing episodes of Homeland, Dexter and Six Feet Under. However, he does have some feature films under his belt, with the 2014 spy thriller Kill the Messenger, starring Jeremy Renner, being his most recent.
Cuesta works off a screenplay by Stephen Schiff (The Americans, Ultimate Rush), adapting the prolific Mitch Rapp series of novels written by the late 24 story consultant Vince Flynn.
American Assassin Release Date
American Assassin finds its target when it arrives on September 15, 2017.