News
Amazon and Apple Join Bidding War for James Bond Film Distribution Rights
The tech giants are the latest companies to throw their hat in the ring for the right to distribute 007's future adventures.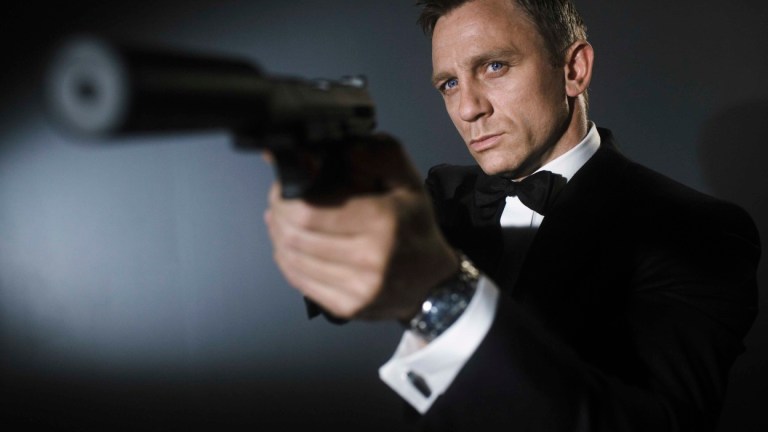 Per usual, everyone is after 007. The rights to distribute the James Bond film franchise are up for grabs, after Sony's two-picture deal, ending with 2015's Spectre, lapsed. Warner Bros. is the frontrunner to land the deal to distribute future Bond films, but two unlikely companies have emerged to throw their caps in the ring: tech giants Amazon and Apple.
Reportedly willing to match or even outbid Warner's offer, the two are the latest to join the bidding war that's emerged between Warner, Sony, Fox, and Universal. The studio rights are held by MGM, and now with Amazon and Apple pursuing aggressively, Warner is pressuring MGM to close the deal.
The Hollywood Reporter indicates that Apple and Amazon have bigger plans than just movies for the franchise. Citing James Bond as one of the last great under-utilized intellectual properties, Apple and Amazon want more than just distribution rights. The two companies are potentially looking to buy or license the property from MGM, eyeing Bond's largely untapped TV potential.
"In the world of Lucasfilm and Marvel, Bond feels really underdeveloped," an anonymous source familiar with the bidding process told THR. However, it still seems that rights holders MGM and independent production company Eon are squarely focused on Bond's theatrical presence, recently agreeing to terms with Daniel Craig for another Bond film set for release on Nov. 8, 2019.
It's unclear who will walk away holding 007's future in their hands, but the victor could end up stretching the property into yet another cinematic universe.
Read and download the full Den of Geek Special Edition magazine here!