News
All 8 Harry Potter Films Returning to Theaters
Plus Fantastic Beasts! If you're into that sort of thing...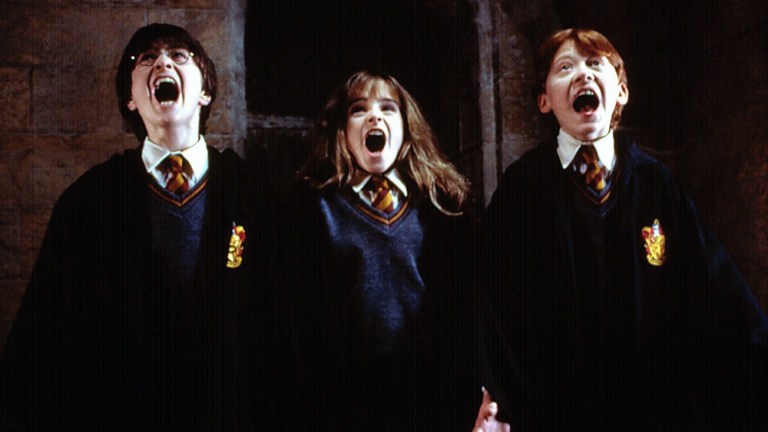 Potterheads, it's happening! All eight films in the Harry Potter franchise will be returning to theaters for a one-week engagement starting at the end of the month.
The event, called "Wizarding World XD Week," will run from August 31st to September 6th and will show the eight adaptations of the seven Harry Potter books, as well as the Fantastic Beasts and Where to Find Them prequel spinoff film in select Cinemark XD cinemas. Presumably, Warner Bros. is seeing it as a way for fans to get reinvested in the world in the lead up to the Fantastic Beasts sequel release, which is slated for November.
HP fans can purchase tickets for individual films for only $5 or buy a "festival pass" to see all films for $25. (Take that, MoviePass!) The festival pass comes with a free collectible keychain, a specially designed cup that is refillable for $3.50 through November 30th, and a commemorative festival badge. The movies will be playing at 141 theaters across the United States. Check back at the Cinemark site to see if your local theater will be one of them. Seat reservations will be available starting on August 25th.
For more information about the next installment of the Harry Potter film franchise, Fantastic Beasts: The Crimes of Grindelwald, check out our news roundup. Or, if you just can't wait to see the Harry Potter movies again, check out our streaming guide.
Read the latest Den of Geek Special Edition Magazine Here!