News
Alien Wars: Casting call for Aliens!
Casting call next Monday: No experience required. Prehensile tongues will be provided...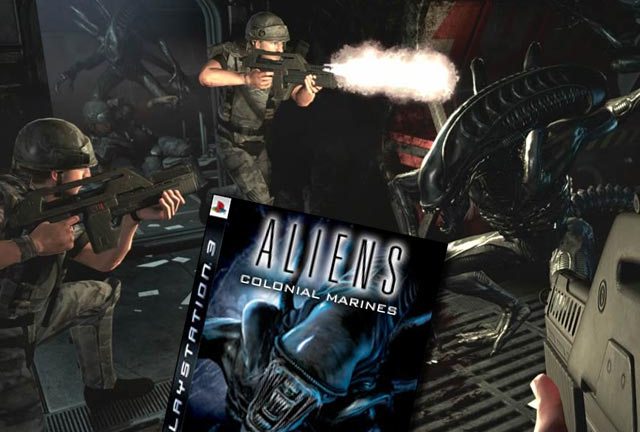 It's no secret that the Den Of Geek eds are very keen to get scared out of our wits by the ghastly creatures Dan O'Bannon created and H.R. Giger brought to life in Ridley Scott's Alien (1979) and the three/five* sequels that followed over the next few decades.
Thus we're delighted to hear that the much-missed Alien Wars experience is returning to these shores. On the left you'll see the first publicity still released from Gary Gillies and John Gorman, who created the hugely successful Alien Wars experience in Glasgow's The Arches in 1992. The show found terrified visitors being guided round an 'Alien Research Facility' where – wouldn't you just know it – the resourceful xenomorphs just won't stay caged. The tour featured animatronic face-huggers and aliens as well as actors playing the good and the bad guys, and we're told that 100,000 people paid to be traumatised in this way. The show went on to further success at Bournemouth and Aberdeen, before coming to rest for a highly popular residence at London's Trocadero Centre, where Sigourney Weaver herself inaugurated the exhibit and was scared out of her wits on passing through it!
Flood-damage in the late nineties spelled the end for the endeavour, but now messrs. Gillies and Gorman are set to scare the life out of us all over again – however, they need a little help.
The press release reads:
"Auditions for Alien Wars actors will take place at The Arches at 253 Argyle Street [Glasgow]on Monday 3rd November 2008 from 7pm. No experience required. Tall actors (6ft plus) especially welcome."
Original Alien actor, graphic designer Bolaji Badejo, was over 7 feet two inches and thin as a rake, so we can only guess that the proprietors aren't looking for any fat-farm candidates either. Tom Woodruff's 5-time* portrayal of the off-world nasty required gruelling diets, and for Alien 3 the acclaimed prosthetics artist ate nothing but vegetables and crackers for months.
The scenario of the new Alien Wars is described thus in the release:
"An Alien Spacecraft discovered in the basement of the Arches has been quarantined by the British Army who are now patrolling the site. We are all trying to work at the venue as normal during this time but it has been agreed with governmental authorities that we can invite members of the public to view this amazing discovery in small groups."
All we can say is that we hope that the new Alien invasion heads down to London in short order. The Glasgow exhibition opens at The Arches on the 28th of November. Keep an eye on this site for more info.
The opening times listed are: