News
Alien prequel now called Prometheus, Noomi Rapace to star
Ridley Scott's much discussed prequel to Alien now has a new name, lead actress and a release date...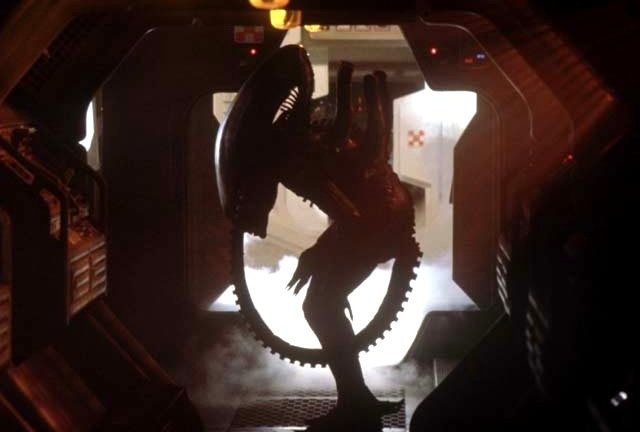 In a move worthy of artist HR Giger's infamous monster, Ridley Scott's Alien prequel has mutated into a very different beast.
According to Deadline, Scott's project, formerly known as The Alien Prequel is now officially known as Prometheus, with a script written by Lost's Damon Lindelof from an original draft by Jon Spaihts. Far from the prequel to Alien we were all expecting, Prometheus will be an unrelated story, albeit one set in the same universe as the one originally created by Scott and his collaborators way back in 1979.
"While Alien was indeed the jumping off point for this project, out of the creative process evolved a new, grand mythology and universe in which this original story takes place," Scott explained in Fox's press release. "The keen fan will recognize strands of Alien's DNA, so to speak, but the ideas tackled in this film are unique, large and provocative. I couldn't be more pleased to have found the singular tale I'd been searching for, and finally return to this genre that's so close to my heart."
Swedish actress Noomi Rapace, having impressed Scott with her turn in The Girl With The Dragon Tattoo, has been signed up to appear as a character called Elizabeth Shaw, while Angelina Jolie and Charlize Theron are reportedly in the running to play a character by the name of Vickers.
"In a world flooded with prequels, sequels and reboots, I was incredibly struck by just how original Ridley's vision was for this movie," enthused writer Damon Lindelof. "It's daring, visceral and hopefully, the last thing anyone expects. When I sat in a movie theater as a kid, feet raised off the floor for fear that something might grab my ankles, I never dreamed in my wildest imagination I would one day get to collaborate with the man responsible for it. Working alongside him has been nothing short of a dream come true."
Given the enthusiasm Scott has expressed for directing a prequel to Alien, and one that explores the backstory of the mysterious Space Jockeys from the first film ("We are talking about gods and engineers. Engineers of space," the director said in an interview last year), the decision to distance the film from the franchise that inspired it is a strange and unusual one.
Could it be possible that, in the process of developing and rewriting the script (not to mention the rumoured changes Fox requested to make the film a PG-13), the story has moved so far from the horror/thriller roots of its predecessor that it can no longer be considered part of the earlier film's lineage?
A little bit of us also wonders if Fox thought that the Alien name wasn't the box office gold it required for such a major movie any more. We don't have sales figures for the Alien Blu-ray set, released before Christmas, but we do wonder if those numbers were pivotal in calling whether this film was an extension to the Alien franchise, or something new altogether. In short, given that the most commercially successful of the last four Alien movies was Alien Vs Predator, was it better – from a box office perspective – to just start from scratch?
Still, with the Prometheus script a closely guarded secret, it's unlikely we'll know much more about the film's new direction for some months yet. One thing that has been confirmed, however, is its release date. Prometheus is currently scheduled to arrive in cinemas on 9 March 2012.