News
Alien: Covenant to Launch a Virtual Reality Experience
While Alien: Covenant already looks terrifying enough, director Ridley Scott is developing a virtual reality experience based on the film.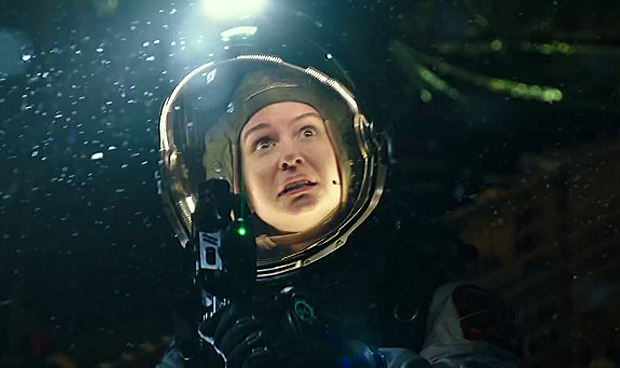 The recent surprise unveiling of the Alien: Covenant trailer was an exercise in holiday horror, reinventing the classic film franchise taking place in a vision of space where no one hears you scream. However, while the film – following up the 2012 quasi-prequel Prometheus – brings Ridley Scott, director of 1979's original Alien back to helm a film under the proper tentpole banner, it will also inspire a technologically innovative new prospect with the announcement of a virtual reality experience.
At the annual Las Vegas CES (Consumer Electronics Show), it was announced that a VR experience based on the upcoming Alien: Covenant is in the works. Teaming with the Fox Innovation Lab, the film's director Ridley Scott will serve as executive producer on the production alongside director David Karlak, in a collaboration involving Scott's RSA Films and MPC VR. The VR experience will be a paid release made available on the major VR platforms (Oculus Rift, Sony PlayStation VR, Samsung Gear, Google Daydream, HTC Vive, etc.). The Fox Innovation Lab team describe the Alien: Covenant VR experience as:
"[A] dread-inducing journey into the depths of the Alien universe." Adding: "Viewers will discover the true meaning of terror as they navigate through horrifying alien environments and a story where every decision could mean the difference between life and death."
Interestingly, Alien: Covenant isn't even the first VR project on which Scott and Fox Innovation Labs collaborated, with the recent launch of The Martian: VR Experience, of course, based on Scott's 2015 film centering on the lonely travails of a Red-Planet-stranded astronaut played by Matt Damon. As Scott himself explains in the 360 video footage below, the burgeoning medium allows the bar of immersive experiences to be raised significantly. However, while The Martian focuses on sublime, crimson-covered other-worldly landscapes, an adaptation of Alien: Covenant in VR represents a tour-de-force of extraterrestrial terror, the likes of which no one has experienced. Viewers will likely cross the claustrophobic, dimly-lit halls of the Covenant ship and a remote planet surface while being ambushed by the film's array of deadly new Xenomorphs.
While the terrifyingly thrilling prospect of a VR experience with Alien: Covenant has yet to hone in on a release date, the film itself has booked a solid premiere, kicking off the 2017 summer movie season on May 19.