News
Alicia Vikander Circles Ben Wheatley's Monster-Actioner, Freakshift
The Oscar winning Alicia Vikander eyes more action after Tomb Raider with Ben Wheatley's monster-hunter film, Freakshift.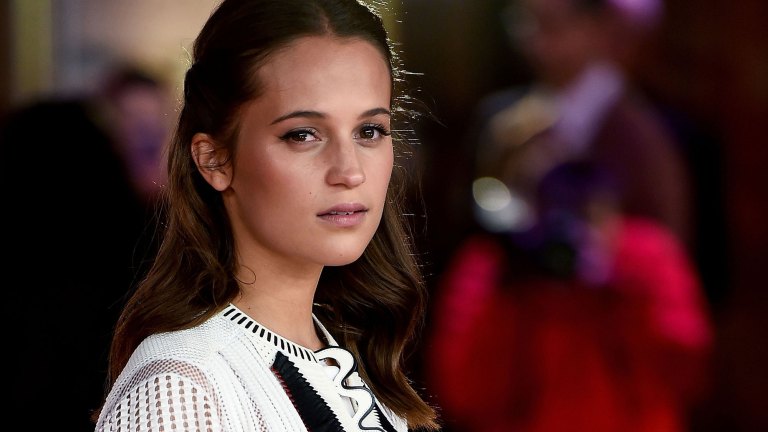 The current definition of an "It Girl," Alicia Vikander is definitely in the midst of a moment after winning an Oscar for 2015's The Danish Girl. Next set to appear as Lara Croft in the Tomb Raider reboot, Vikander is certainly stepping deep into the world of action movies, and the tentative one that's being lined up after that sounds far more interesting: as per Deadline, Vikander is in talks to star in Freakshift, a new Ben Wheatley action movie with horror elements.
Wheatley has also been on the rise in recent years with films like A Field in England, High-Rise, and next month's hotly anticipated Free Fire under his belt. Also with Free Fire, an action movie that stars Brie Larson, Sharlto Copley, Armie Hammer, and Cillian Murphy, getting raves on the festival circuit, any subsequent foray into that genre grabs immediate attention. And partnering with the Swedish Vikander ensures that Freakshift would have immediate appeal to potential future financiers, American distributors, and, of course, audiences.
Freakshift, which was written by Wheatley and Amy Jump, is also being produced by Andrew Starke and Wheatley via their Rook Films banner. In the film, Vikander would play a member of "a band of misfit" cops who have the Freakshift, which involves going into the shadowy underground areas of the world to hunt and kill monsters.
Featuring underground cave-dwellers, an Academy Award winning movie star with a genre following after Ex Machina, and likely some twisted subversions of familiar action beats, Freakshift will likely swerve into comfortable distribution deals. The picture is set to begin production in August.