News
Albert Finney, Legendary Actor of Skyfall, Miller's Crossing, Passes Away at 82
Five-time Oscar-nominated English acting legend, Albert Finney, has died, leaving behind a prestigious legacy.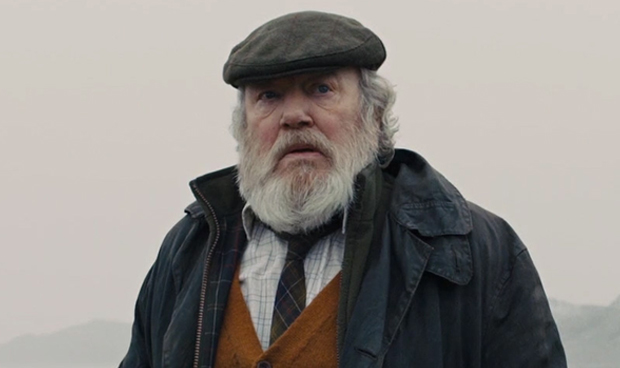 Albert Finney, the celebrated British thespian known from films like Skyfall, Big Fish, Murder on the Orient Express and Tom Jones, just to name a few, has died at the age of 82.
The legendary actor (born May 9, 1936,) succumbed to a chest infection on Thursday at the Royal Marsden Hospital in London. As his family tells AP in a statement, Albert "passed away peacefully after a short illness with those closest to him by his side."
Finney spearheaded the British performance movement known as "kitchen sink realism," focusing on angsty, disillusioned characters. Having started in stage (notably fielding Shakespeare and Chekhov,) and television, he would burst onto the cinematic scene in 1960 in The Entertainer. However, his lead role as the title character in 1963's Tom Jones – a picaresque adventure-comedy based on Henry Fielding's 1749 novel – cemented his place in the annals, leading to a BAFTA "Best British Actor" nomination along with an Oscar nod. The film would also yield him a Golden Globe win for the "Most Promising Newcomer – Male" category.
Of course, the legacy left behind by the venerable stage and film actor is vast, spanning over 60 years. What would serve as Finney's final contribution to that stupendous CV arrived back in 2012 in a memorable film role as the ass-kicking groundskeeper, Kincade, in the celebrated James Bond sequel, Skyfall. His other late-career roles include appearances in The Bourne Ultimatum, a voice role in Corpse Bride, an uncredited appearance in Ocean's Twelve, a role as the older version of Ewan McGregor's yarn-spinning protagonist in Big Fish, a starring role in the TV series, My Uncle Silas and, well before Gary Oldman hogged the Oscar-winning glory, he aptly played Winston Churchill in the HBO TV movie, The Gathering Storm.
Indeed, those late-life roles capped off an amazing movie career, that, overall, reaped five Oscar nominations – a Best Supporting nod in 2001 for Erin Brockovich, a Best Lead nod in 1985 for Under the Volcano, a Best Lead nod  in 1984 for The Dresser, a Best Lead nod in 1975 for Murder on the Orient Express and a Best Lead nod in 1964 for Tom Jones – though he never managed to take home a gold statue. However, he was always a bit of a renegade and, in a notable middle finger to the establishment, famously turned down knighthood by the CBE (Commander of the Most Excellent Order of the British Empire), citing its perpetuation of "snobbery."
Finney was also a memorable player for directors Joel and Ethan Coen, appearing in their 1990 Prohibition-era crime drama, Miller's Crossing, playing the role of embattled Irish mobster, Leo O'Bannon. As you can see in the video above, Finney's Leo is very hard to ambush and has no bones about using real-life infinite ammo cheats. Moreover, the aforementioned role in 1974's Murder on the Orient Express (which Kenneth Branagh recently remade,) provided Finney with another signature role, manifesting as Agatha Christie's iconic detective, Hercule Poirot. On top of that, his title role in 1970's Scrooge provided him a platform to serve as arguably the definitive version of the Dickensian miser.  
Besides an amazing legacy, Finney leaves behind a wife (his third,) Pene Delmage, and a son, Simon, along with two grandchildren. This is a tremendous loss for the entertainment world, and we at Den of Geek would like to offer our thanks and condolences.
Joseph Baxter is a contributor for Den of Geek and Syfy Wire. You can find his work here. Follow him on Twitter @josbaxter.