News
Aladdin 2: Live Action Sequel "In Early Stages"
Hopefully this Aladdin 2 is better than Return of Jafar.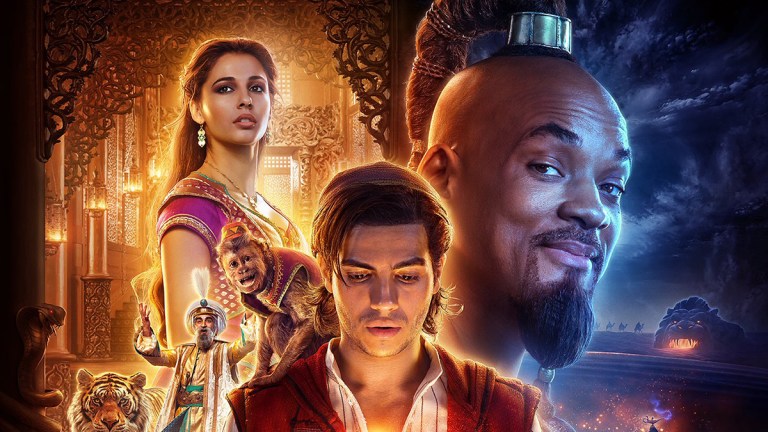 A sequel to this year's $1 billion box office earner Aladdin doesn't look like it's too Ja-far from reality (sorry) over at Disney. Aladdin producer Dan Lin has revealed to SYFY Wire that they're now working on bringing a live-action Aladdin 2 to the screen.
"People clearly loved the movie and watched it multiple times and we get lots of fan letters and people asking us to make Return of Jafar, and I can just tell you that we're in early stages right now, but we're certainly talking about another movie," Lin confirmed. "Like with Aladdin, it will not be a straight remake of any movie that's been made before, so we're looking at 'where's the best way to go with these characters.'"
Fan enthusiasm has clearly been key to the team's current mulling of an Aladdin sequel, though we doubt the money the first movie made wasn't a factor. "The audience response has really touched us in thinking about where we can go with these stories, and we feel like these characters have more adventures in store."
As for Aladdin's director, Guy Ritchie, Lin wants to get him back to direct a potential sequel:
"I think that's certainly the hope. He made this movie for his kids. They loved Aladdin, both the original animated movie and the Broadway musical, and they wanted him to make a movie that they could see. So he certainly loved the experience, I think both he and Will Smith — even before the box office success, they said it was the best filmmaking experience of their lives and they had so much fun doing it. And we'd love to have Guy back and get the team back together. If we do another Aladdin movie, we'd certainly love to have him at the helm."
Ritchie has The Gentlemen (previously known as Toff Guys) set for release next year. The film stars Charlie Hunnam, Henry Golding, Michelle Dockery, Colin Farrell, Hugh Grant, and Matthew McConaughey, and centres on a British drug lord's attempts to sell off his highly profitable marijuana empire to a dynasty of Oklahoma billionaires. Ritchie doesn't appear to have much planned after that, so he could realistically start work on Aladdin 2 when he's finished.
The complete schedule of Disney's live action fairy tale remakes can be found here.
Read and download the Den of Geek SDCC 2019 Special Edition Magazine right here!