News
Akira Movie Concept Art Surfaces
It's almost as epic as the forever-in-the-works movie we still haven't gotten to see.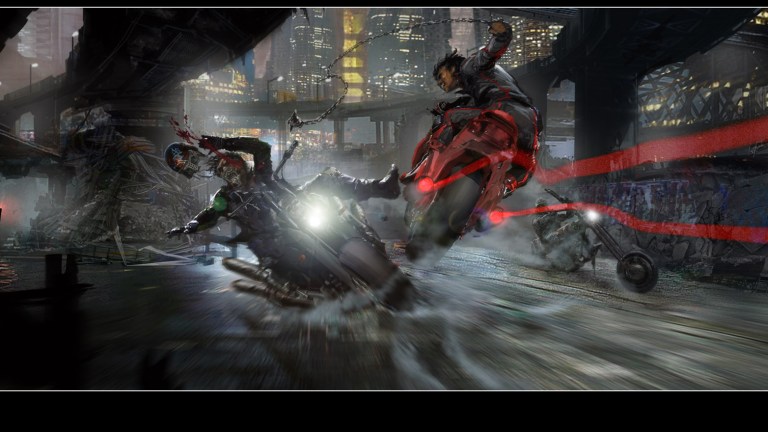 As much as we want to see a live-action adaptation of Akira sometime before the apocalypse, now we can at least imagine it with this mind-blowing concept art.
Sci-fi filmmaker Ruairí Robinson—who almost did direct such an adaptation until the making of it turned into World War III—couldn't be more ideal for the project considering his preferred subject matter of things like urban wastelands (The Silent City) and lunatic robots (Blinky). Now we've found out he has been accumulating an Akira  goldmine of concept art since 2014. 
Akira has publicly been in development with Warner Bros. since 2002—and seems to have been cryogenically frozen since then. We're still bewildered as to why. Katsuhiro Otomo's cyberpunk manga series that explodes out of Neo-Tokyo at the inception of the third world war is crackling with electric imagery. When you have a post-apocalyptic city ravaged by chaos and bring in two berserk rival biker gangs that get entangled with psychic powers and a government conspiracy, you've already got the kind of movie whose epicness eclipses anything 3-D glasses could do.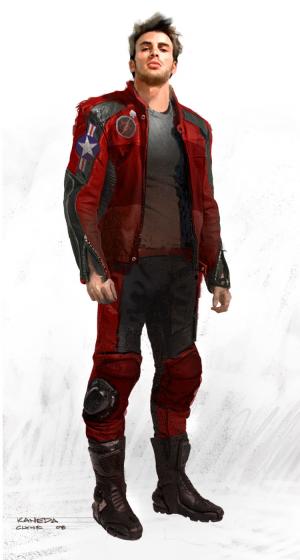 Robinson envisioned Captain America's Chris Evans as delinquent antihero Kaneda in his iconic red jacket that has been beat up to perfection from riding with the terrorist resistance movement. Unlikely villain Tetsuo (renamed Travis) is rendered as a bandaged and exhaust-splattered Joseph Gordon-Leavitt whose scowl betrays his psychopathic tendency to abuse his supernatural powers. 
Robinson's visions of New Manhattan (which would be the potential film's Neo-Tokyo if production ever does get unfrozen) are too breathtaking for words. His pre-and post-apocalyptic explorations of Neo-New York capture an eerie, foreboding neon glow that bursts into shockwaves of energy which almost make you feel like you've been transported to a futuristic virtual-reality experience. This isn't just concept art. It's the kind of visual amazingness that's so realistic you could almost swear each piece is a screenshot from the future ghost of a yet un-filmed movie.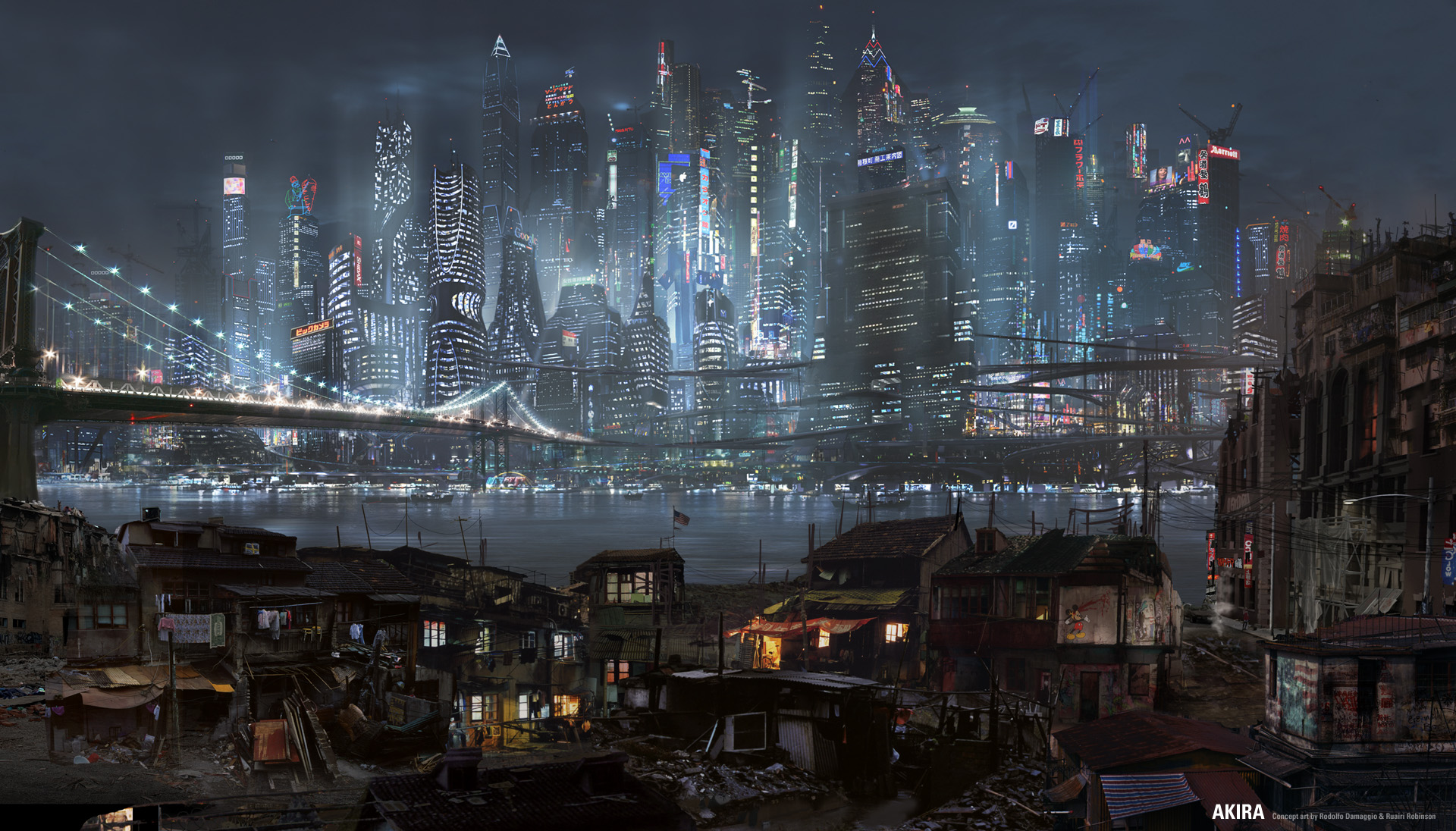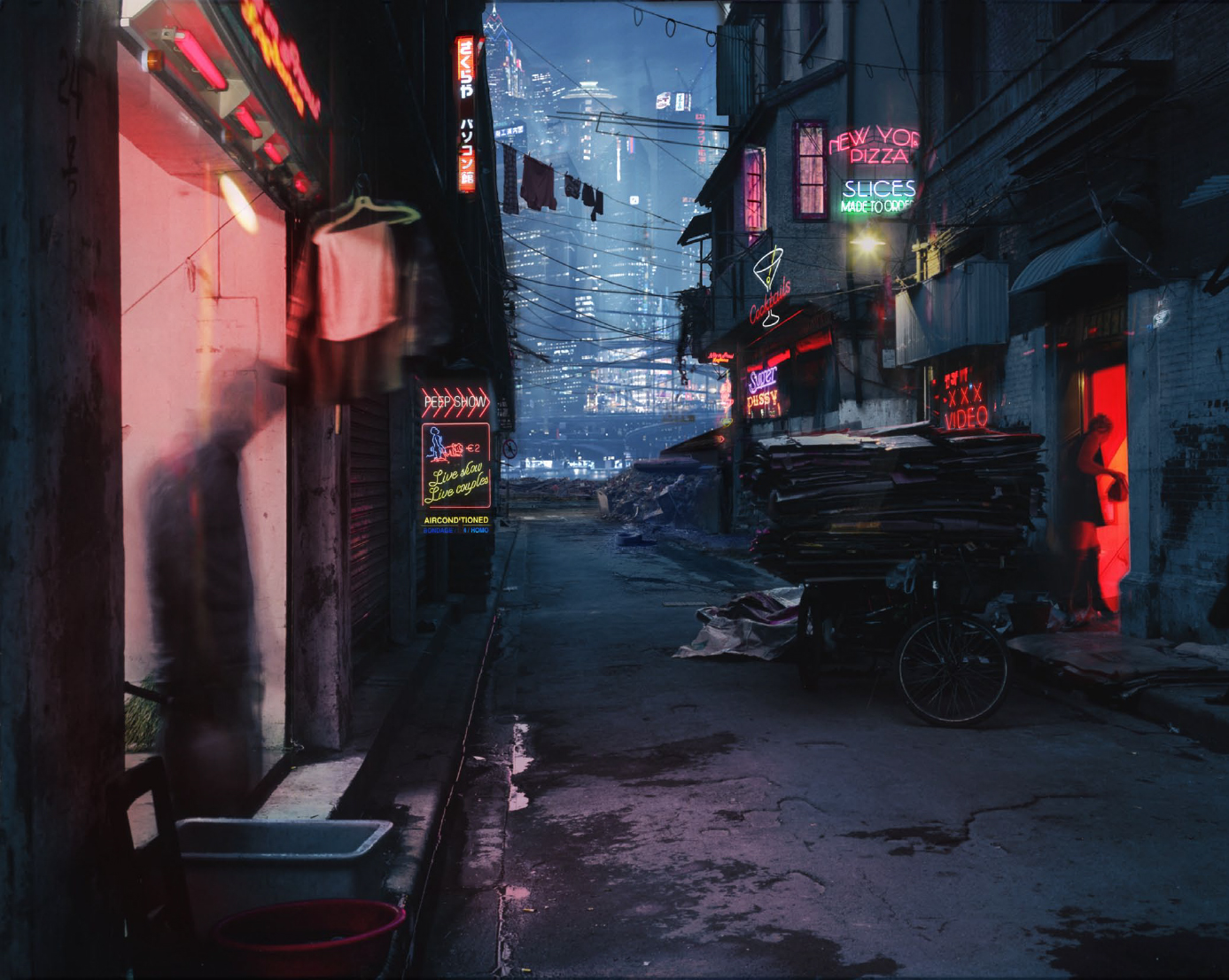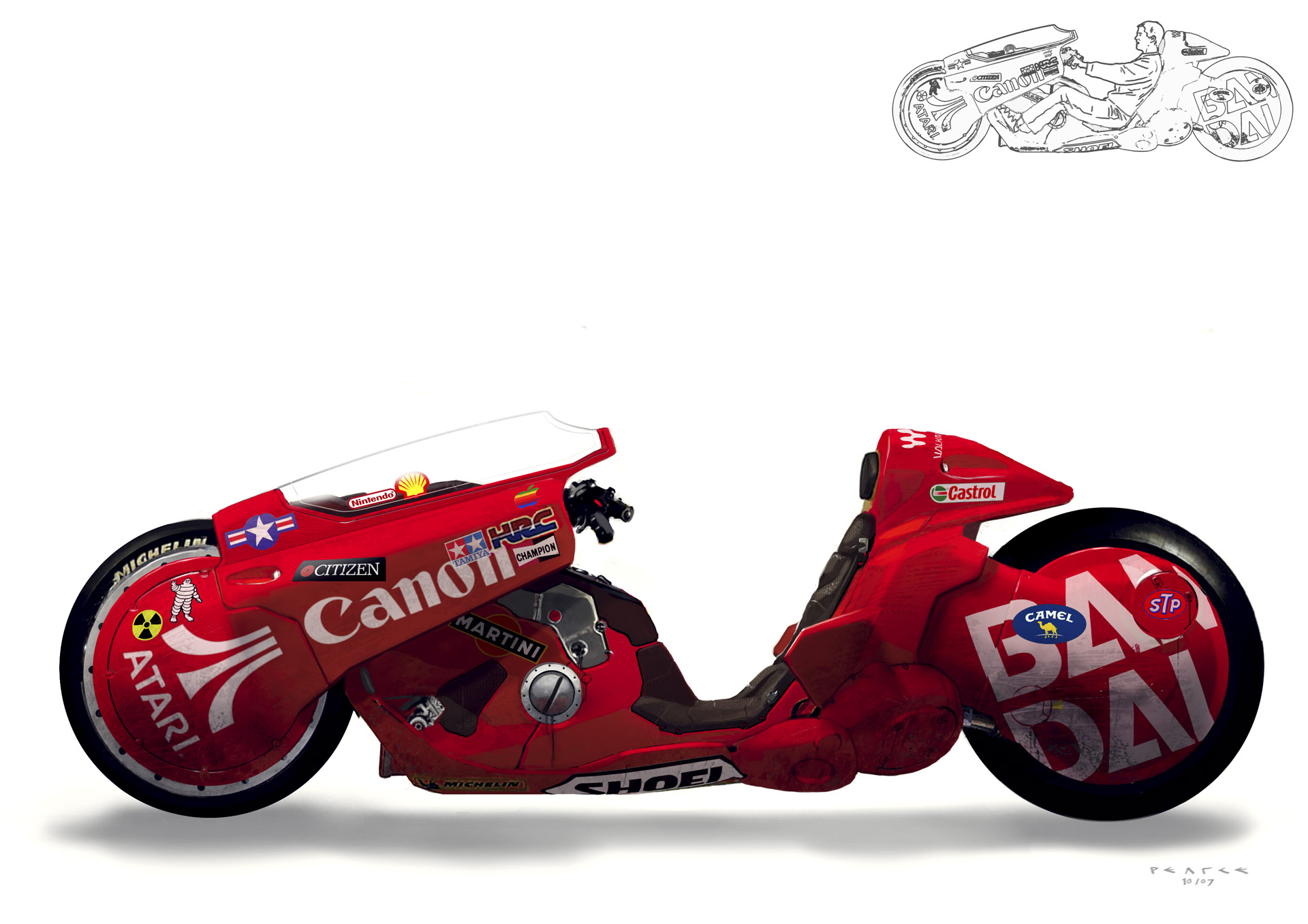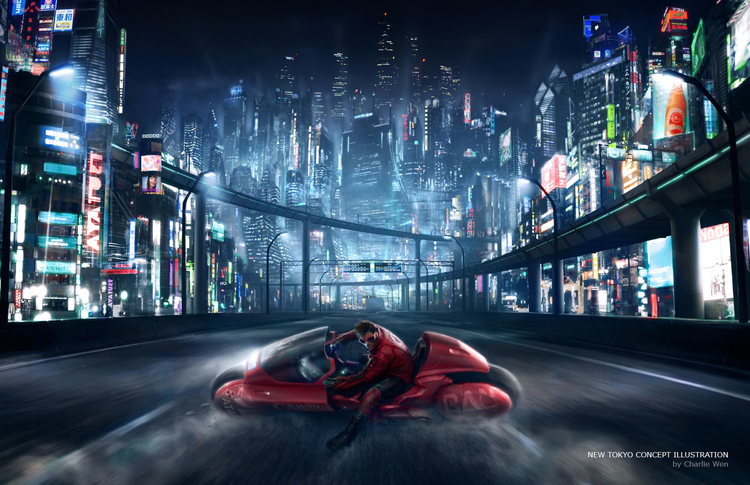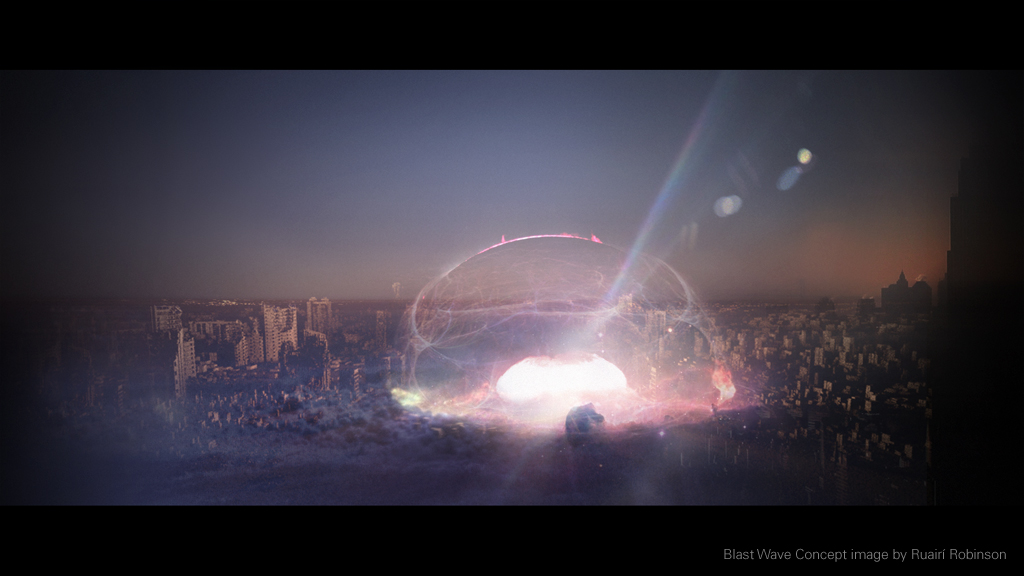 Akira is supposed to be set in 2019. The question is whether it be upgraded to a live-action feature by then or if a nuclear apocalypse will come first. 
SOURCE: BLOODY DISGUSTING