News
The Addams Family 2 is Already Happening, Set for 2021
The animated revival of classic TV series The Addams Family is getting a sequel immediately after its profitable holiday weekend debut.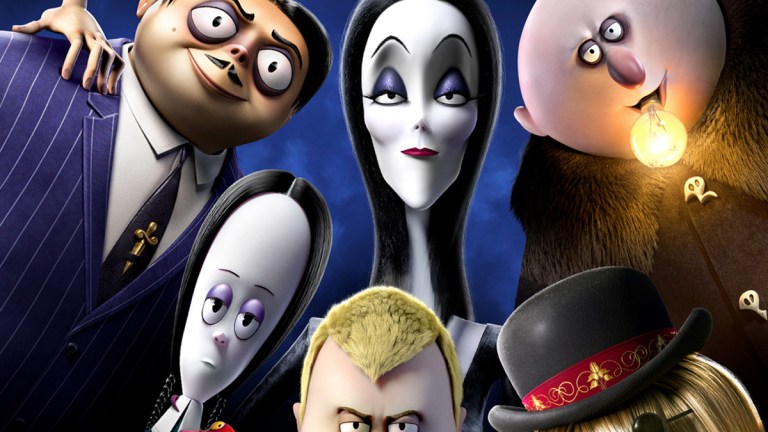 The Addams Family 2 is already set for more kooky, spooky and most likely ooky animated hijinks on the big screen, with the revival film coming off a successful Columbus Day weekend take at the box office. Moreover, the quickly-ordered sequel movie is already set to arrive in the Halloween season of 2021!
While the October 11 release of The Addams Family bowed just below the second week dominance of DC/Warner's buzz-heavy Joker, its holiday weekend opening nevertheless earned a 4-day total of $35 million; an immediately auspicious number for the $40 million-budgeted animated feature. Consequently, the studio collective of MGM and UAR didn't need to take too much time in planning the sequel, with Deadline reporting on the early order, which also comes with a specific release date.
The Addams Family 2 Release Date
The Addams Family 2 will make its macabre arrival on October 22, 2021.
Further Reading: How The Addams Family Found New Blood to Spill
The Addams Family 2 Details
Sequel plans for the just-released Addams Family animated revival film can also be justified by the film's distinction for having bested the opening weekend of the heavily-touted Will Smith doppelganger-driven actioner, Gemini Man. Additionally, the film scored high amongst the ever-reliable demographic of family audiences, statistically earning 61%, and kids under the age of 12 giving the film four stars.
While nothing was confirmed about the sequel's creative coalition or cast, The Addams Family was directed by the duo of Greg Tiernan and Conrad Vernon, whose past collective effort manifested with the R-rated 2016 animated comedy, Sausage Party, with Tiernan having fielded a long tenure with various iterations of Thomas the Tank Engine. They worked off a screenplay they helped develop, written by Pamela Pettler and Matt Lieberman, of course, based on the characters of Charles Addams, who created the characters that manifested in the original 1964-1966 ABC sitcom, the 1991 and 1993 live-action reboot movies and 1992-1993 ABC animated TV series, amongst other iterations like the 1998 direct-to-video movie, Addams Family Reunion.
Further Reading: The Addams Family and Their Spooky New Jersey Origins
The film's (prospectively-returning) all-star voice cast consists of Oscar Isaac (Gomez), Charlize Theron (Morticia), Nick Kroll (Uncle Fester), Chloe Grace Moretz (Wednesday), Finn Wolfhard (Pugsley), Snoop Dogg (Cousin It), Bette Midler (Grandma), Allison Janney (Margaux Needler), Catherine O'Hara (Grandma Frump) and Martin Short (Grandpa Frump).
We'll keep you updated on The Addams Family 2 right here as the news arrives!
Joseph Baxter is a contributor for Den of Geek and Syfy Wire. You can find his work here. Follow him on Twitter @josbaxter.