News
Adam Driver & Scarlett Johansson to Lead Noah Baumbach's Next Movie
Adam Driver, Scarlett Johansson, and Laura Dern land lead roles in the next Noah Baumbach movie.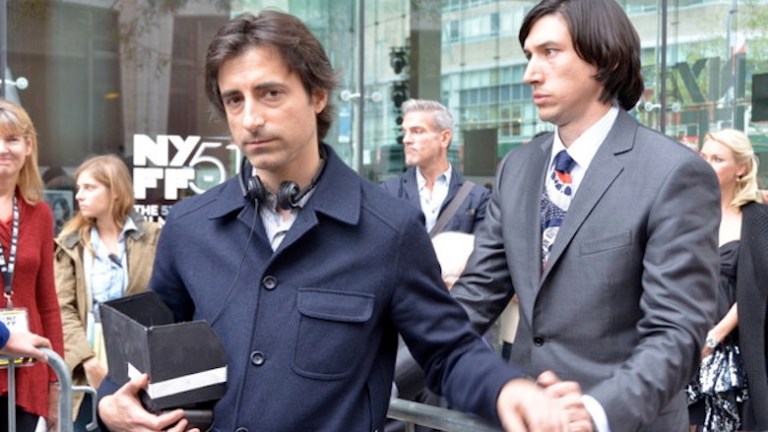 In welcome news that allows its stars to appear in an instantly anticipated project that's free of lightsabers or capes, news broke late on Friday that Adam Driver and Scarlett Johansson will lead Noah Baumbach's next movie. The information comes from The Tracking Board, which reported that the two will join Laura Dern, Merritt Wever, and Azhy Robertson in a currently untitled project.
While this is an original film from the auteur writer-director—so details are scarce—it is apparently clear that Driver and Johansson will play a married couple with a young child (Robertson). Johansson is also reported to be involved in the television world. This is of course a fascinating prospect from Baumbach, the eclectic filmmaker behind films like The Squid and the Whale, Frances Ha, and this past year's The Meyerowitz Stories. There is also a chance like that latter film, the next Baumbach movie could be produced by Netflix, the streaming service which is producing increasingly higher profile films.
Driver has previously appeared in Baumbach's While We Were Young and Frances Ha, and has a cameo in The Meyerowitz Stories. This also will not be Driver and Johansson's first collaboration, as they're already slated to appear together in director Spike Lee's Black Klansman. Both projects also give them a reprieve from the blockbusters they each already have lined up, including Star Wars: The Last Jedi—which Dern is also set to appear in—and Avengers: Infinity War and its sequel on Johansson's slate.