News
Ad Astra: New Trailer Arrives
Ad Astra, a sci-fi film epic, will see Brad Pitt star as an Army space engineer.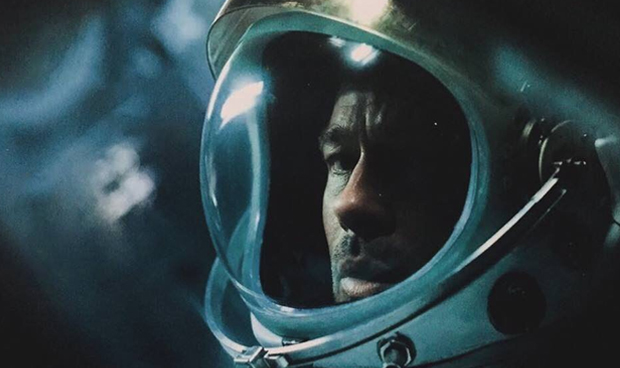 Ad Astra is a sci-fi film project that stars Brad Pitt as Roy McBride, an astronaut who travels to the outer edges of the solar system in an attempt to find his missing father and, you know, save Earth.
The film is helmed by James Gray, working off a script he co-wrote with Ethan Gross. Gray wrote and directed The Lost City of Z, the 2013 romantic drama The Immigrant (which featured Pitt's Allied co-star Marion Cotillard), the 2007 Mark Wahlberg crime drama We Own the Night, going back to his debut in the 1994 Tim Roth crime drama Little Odessa.
Ad Astra Trailer
We have a new trailer for Ad Astrathat gives us a better look at the film's plot than ever before. It seems that Roy isn't just looking for his astronaut dad for personal reasons, but because he may be involved with a threat to the very existence of Earth. Check it out…
Below is the previous Ad Astra trailer.
And here's the first teaser:
Ad Astra Cast
Brad Pitt (Allied, Inglourious Basterds) stars as Roy McBride, a space engineer described as "slightly autistic," who embarks on a space mission to find his father, who was last seen 20 years earlier leaving for a trip to Neptune to find signs of extraterrestrial intelligence.
Ruth Negga (Preacher, Loving) will play a character not yet revealed, presumably as the film's co-star.
Donald Sutherland is also part of the all-star cast, seemingly playing an astronaut colleague of Pitt's character's father.
Tommy Lee Jones (Mechanic: Resurrection, Men in Black) will play Clifford McBride, who, as mentioned, took a one-way trip to Neptune 20 years before the story is set, prompting his son Roy to seek him out. However, with his father being described as "a renegade scientist," it may be the case that Roy won't like what he finds, should he find it at all.
Jamie Kennedy (Scream, Malibu's Most Wanted) will play Peter Bello, described as "a sergeant who has been posted on a Mars base for an extended time."
John Finn, Sasha Compère, Bayardo De Murguia, Bobby Nish and Kayla Adams also fill the cast.
Ad Astra Release Date
Ad Astra is now officially set to arrive on Sept. 20.
The new release date arrived after the film was originally set to head out into orbit on May 24. Apparently, director James Gray needed more time to tinker around with the edit.
Ad Astra Story
Here is the full synopsis for Ad Astra.
An astronaut travels to the outer edges of the solar system to find his father and unravel a mystery that threatens the survival of our planet. He uncovers secrets which challenge the nature of human existence and our place in the cosmos.
Make sure to check out our 2019 SDCC Special Edition Magazine!
Joseph Baxter is a contributor for Den of Geek and Syfy Wire. You can find his work here. Follow him on Twitter @josbaxter.