News
A24 Mysterious Sci-Fi Trailer is For Short Film Toru
Remember that mysterious trailer A24 released last week? We have details about what the heck it is for...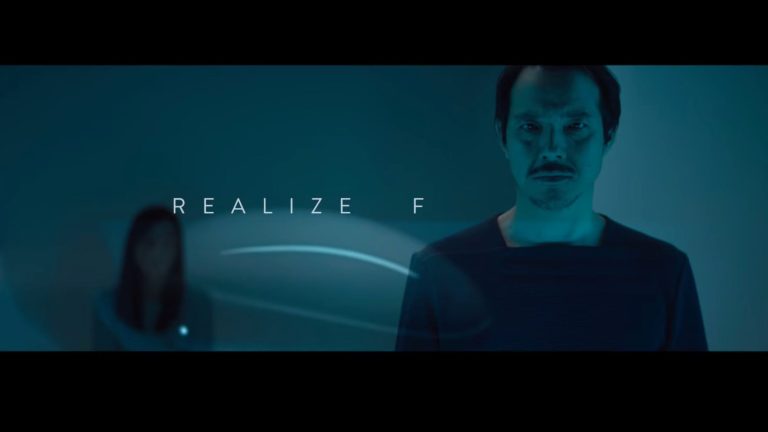 Update:
Mystery solved! We now know what that mysterious trailer released last week by A24 is for: a short film called Toru.According to The Film Stage, the Sundance short is directed by Jonathan Minard and Scott Rashap and is about an infant whose "life is transformed by a new technology." We're intrigued… 
The short is 14 minutes long and is in Japanese with English subtitles. The cast includes: Ai Kiyono, Yasu Suzuki, Tatsuo Ichikawa, Tsukasa Kondo, John Mullen, and Tamara Hickey. Here's the official synopsis for Toru(via Wicked Local)…
With a science fiction undercurrent, Toru centers on the story of a baby boy, named Toru, born with a fatal lung condition. As he only has a few days to live Toru's parents sign him up for a trial experiment that would simulate a full life in a matter of days.

The film follows Toru's dream-like life simulation as a boy named Todd growing up in a New England suburb, and concludes in futuristic Japan.
You have to admit: A24's marketing scheme worked pretty well. It's relatively difficult to drudge up interest in short films outside of a niche cinephile demographic. The mysterious marketing for Toruseemed to reach a little farther.
Original story:
A24 has quickly made waves in Hollywood as a mid-budget independent studio to watch. The studio is only five years old, but in its short history has released such films as The Witch, Green Room, The Lobster, Moonlight, and 20th Century Women, Room, Spring Breakers, and Ex Machina, to name a few.
A24 has proven itself adept at playing the Hollywood game, and getting creative about how to do it. The latest example? It just released a mysterious trailer for an untitled science fiction film that no one nows about. Between this and 10 Cloverfield Lane,it seems like Hollywood is getting better at keeping secrets from potential audiences. Thank god.
The trailer, which you can see below, is only a minute long and doesn't feature any immediately recongizable actors. With the tagline "In our near future" and images that call to mind cloning, androids, or aliens, "Untitled" definitely has a science fiction vibe. Check it out…
So far, no one seems to know what this film might be or, perhaps more relevantly, who directed it. (Though several internet dwellers have started half-jokingly throwing around the name of Primer/Upstream Color director Shane Carruth, who is probably busy at work on his next film Modern Ocean.)
Whatever the answer, it's fun to see another effective attempt at mysterious viral marketing. We're living in an age where mystery has largely been removed from the movie-going experience. There are trailers for trailers and it's hard to go into a movie these days without knowing something about what you are about to see. In an era of #PeakContent, maybe that's starting to change…