News
A24 and Hereditary Director Reteam for New Horror Movie
Hereditary director Ari Aster and A24 are teaming up for a new horror, Midsomer, about Swedish summer traditions...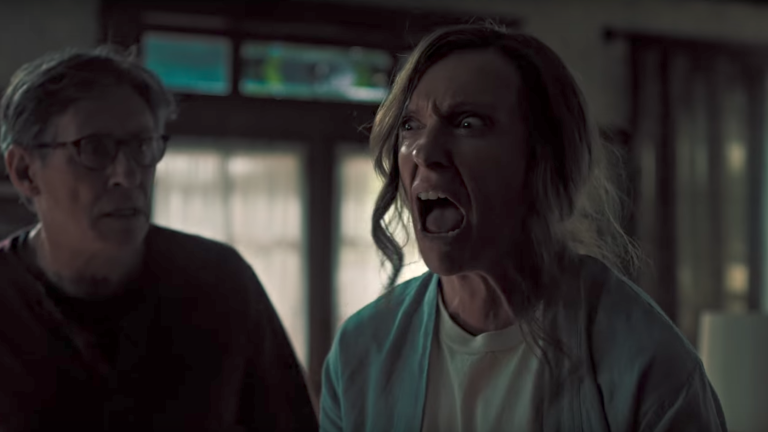 Hereditary is not even in theaters yet, but A24 is already signing up for a chance to collaborate again with the buzzy horror movie's director, Ari Aster. As per The Hollywood Reporter, Aster and A24 have long closed a deal to produce his next film, Midsommer, complete with plans to begin shooting either later this summer or next fall.
Presumably it will at least in part explore northern European folklore given its title and setting, which as per the logline has something to do with "midsummer traditions" in Sweden. The synopsis is that a young woman dealing with the death of her parents decides to try to escape the pain by going on a trip to Sweden with her boyfriend and his pals. They're journeying to a remote town with unique midsummer traditions before "things go south from there."
This is a huge vote of confidence by A24 behind Aster, whose Hereditary is scheduled to debut on June 8. While the film is still a month away, it did have a world premiere at the SXSW film festival in March where it was received to rave reviews by critics who saw it. Much of the enthusiastic hype for the film noted that it is a hard-hitting and unconventional horror. This is par for the course for A24, who has had a knack for producing some of the strangest but most satisfying genre movies in recent memory, including The Witch, Green Room, Ex Machina, Locke, and It Comes at Night. With any luck both of these movies will continue the tradition.
Hereditary follows a family who is forced to look into its deep family tradition and historic roots after they discover that their grandchildren may have inherited a grandmother's predilictions. The movie stars Toni Collette, Gabriel Byrne, Alex Wolff, and Milly Shapiro.