News
A Wrinkle in Time DVD/Blu-ray Release Date & Bonus Features
The big-screen A Wrinkle in Time movie adaptation is heading for its home release very soon. Here are all the details you need...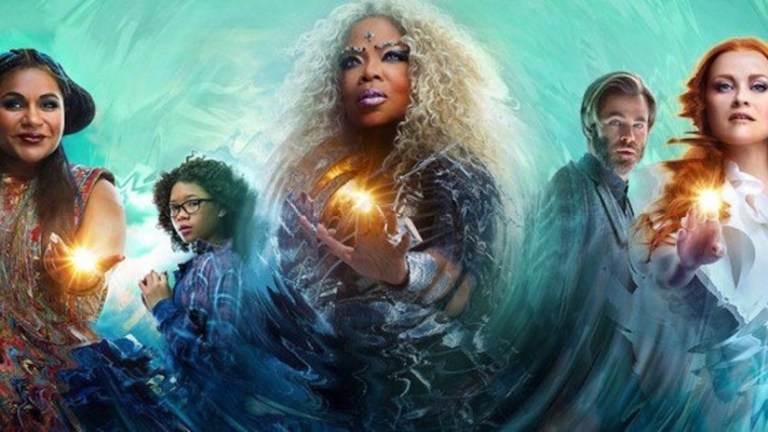 Ava Duvernay's adaptation of the beloved Madeleine L'Engle classic A Wrinkle in Time is heading for its home release.
We've got all the details here about how and when you can own the film starring Oprah Winfrey, Reese Witherspoon, Mindy Kaling, Chris Pine, Storm Reid, and Zach Galiafinakis in digital, DVD, or Blu-ray formats.
A Wrinkle in Time DVD/Blu-ray Release Date
You'll be able to watch the A Wrinkle in Time from the comfort of your own home digitally on May 29th and on Blu-ray/DVD on June 5th. 
Here's the full A Wrinkle in Time movie synopsis:
A Wrinkle in Time is directed by Emmy® winner and Oscar® and Golden Globe® nominee Ava DuVernay from a screenplay by Oscar winner Jennifer Lee and Jeff Stockwell based upon the beloved novel by Madeleine L'Engle. The film is produced by Jim Whitaker and Catherine Hand with Doug Merrifield and Adam Borba serving as executive producers, and stars two-time Academy Award® nominee Oprah Winfrey as Mrs. Which; Oscar, Golden Globe and Emmy winner Reese Witherspoon as Mrs. Whatsit; Emmy nominee Mindy Kaling as Mrs. Who; Storm Reid as Meg Murry; Levi Miller as Calvin; Deric McCabe as Charles Wallace; Gugu Mbatha-Raw as Mrs. Murry; Michael Peña as Red; with two-time Emmy winner Zach Galifianakis as the Happy Medium and Emmy nominee Chris Pine as Mr. Murry.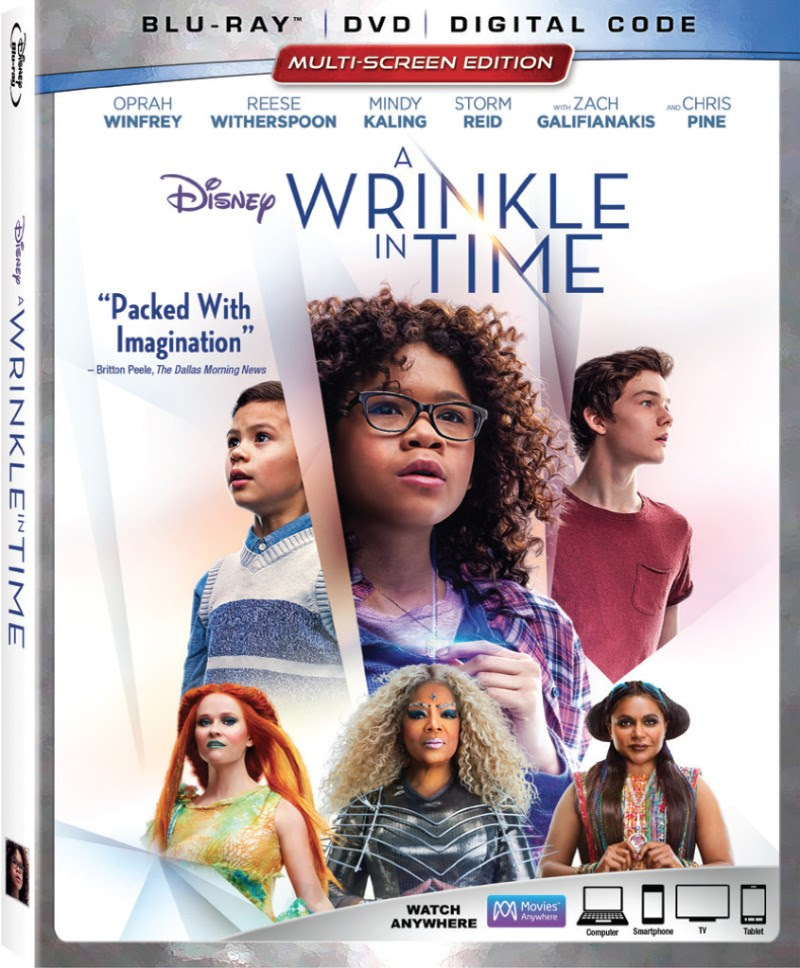 A Wrinkle in Time DVD/Blu-ray Bonus Features
Bonus features on both Blu-Ray and digital include:
A Journey Through Time — Take an up-close look at the making of this magnificent movie with Director Ava DuVernay, Oprah Winfrey, and the cast and crew.
Deleted Scenes (with optional director audio commentary) — Ant on a String; Aunt Beast; Meg Learns About Calvin's Dad; Papergirl
Audio Commentary — Director Ava DuVernay; Producer Jim Whitaker; Co-Screenwriter Jennifer Lee; Production designer Naomi Shohan; First assistant director Michael Moore; Editor Spencer Averick; VFX supervisor Rich McBride
Bloopers
Original Songs/Music Videos — "I Believe" performed by DJ Khaled featuring Demi Lovato; "Warrior" performed by Chloe x Halle