News
A Wrinkle in Time: Everything We Know
Ava DuVernay tackles the fantasy genre, adapting the classic novel A Wrinkle in Time for Disney.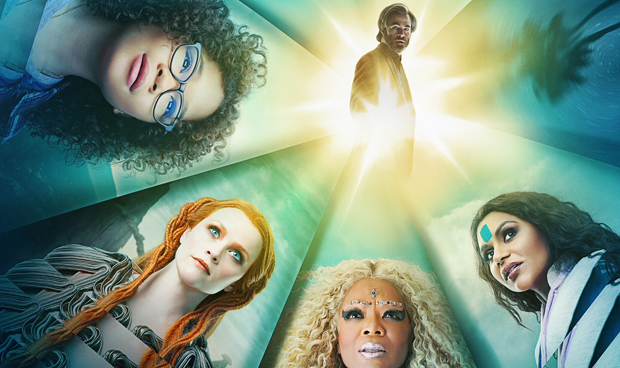 A Wrinkle in Time, the much-anticipated feature film adaptaion of the beloved Madeline L'Engle novel, is in the post-production process, which means we're starting to get some serious looks at what this movie will look like.
Ava DuVernay, best known for her direction of Selma, the Oscar-winning film depicting Dr. Martin Luther King Jr.'s historic civil rights march, is directing. DuVernay's involvement with the project is not only a win for A Wrinkle in Timefans waiting for a worthwhile adaptation, but a boon for behind-the-camera diversity in Hollywood — especially when it comes to relatively big bidget projects. A Wrinkle in Timewill mark the first time in history a black female director will direct a film with a budget of $100 million. It's about time.
If Ava DuVernay's involvement weren't enough to get you excited about this adaptation, there's also the fact that A Wrinkle in Time's screenplay was penned by Jennifer Lee, aka the writer and co-director of Frozen.Could this be the A Wrinkle in Timeadaptation we've all been waiting for?
For those unfamiliar with the 1963 children's book (if those people do, in fact, exist), A Wrinkle in Timetells the story of Meg Murry and her little brother Charles Wallace as they travel through space and cross dimensions to find their missing scientist father with the help of a mysterious Tesseract. Oh yeah, and there's a kid named Calvin there, too. The book is the first in a larger series.
A Wrinkle in Time Trailers
Check out all the trailers! We'll start with the most recent one…
A Wrinkle in Time Release Date
A Wrinkle in Timeis scheduled for a March 9, 2018 release date, so mark your calendars!
And check out this poster showcasing the cast!
A Wrinkle in Time Cast
Storm Reid, who made her feature film debut in 12 Years a Slave,will play the lead role.
Reese Witherspoon and Mindy Kaling are Mrs. Whatsit and Mrs. Who, respectively. They will join Oprah Winfrey, who has been cast as Mrs. Which in the feature film. In the book, Which, Whatsit, and Who help Meg and Charles travel across the galaxy to find their missing father. 
Chris Pine is Mr. Murry, the husband of Gugu Mbatha-Raw as Meg Murry and Charles Wallace's mother, Dr. Murry, in the adaptation of the beloved Madeline L'Engle novel. Dr. Murry is a scientist who, along with her husband, comes with the notion of the wrinkle in time. When the book begins, she is anxious over the disappearance of her husband.
These images, courtesy of Entertainment Weekly, of Reese Witherspoon, Mindy Kaling, and Oprah as Mrs. Which, Mrs. Whatsit, and Mrs. Who.
Director Ava Duvernay said of the casting of the three women:
My whole process with this film was, what if? With these women, I wondered, could we make them women of different ages, body types, races? Could we bring in culture, bring in history in their costumes? And in the women themselves, could we just reflect a fuller breadth of femininity?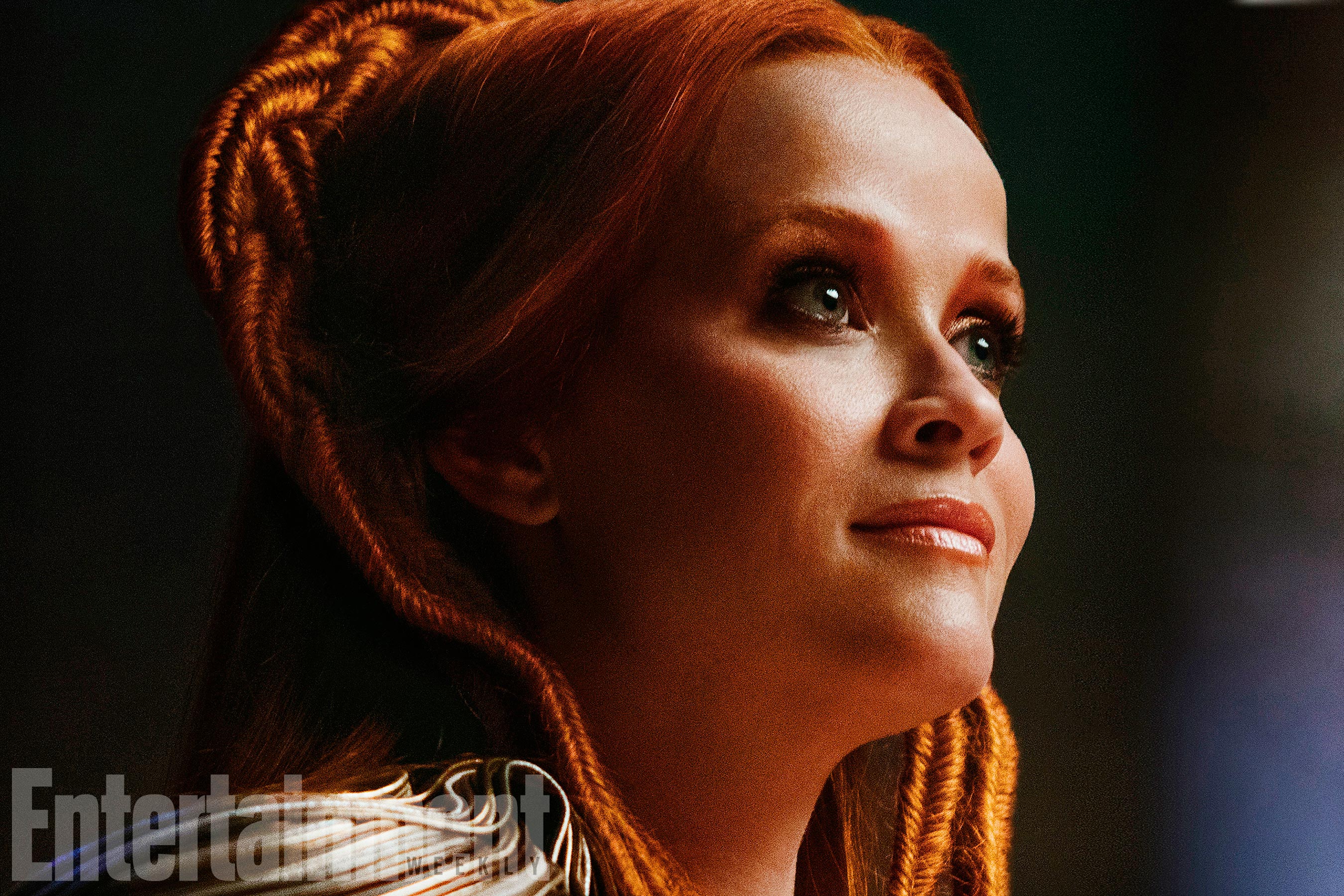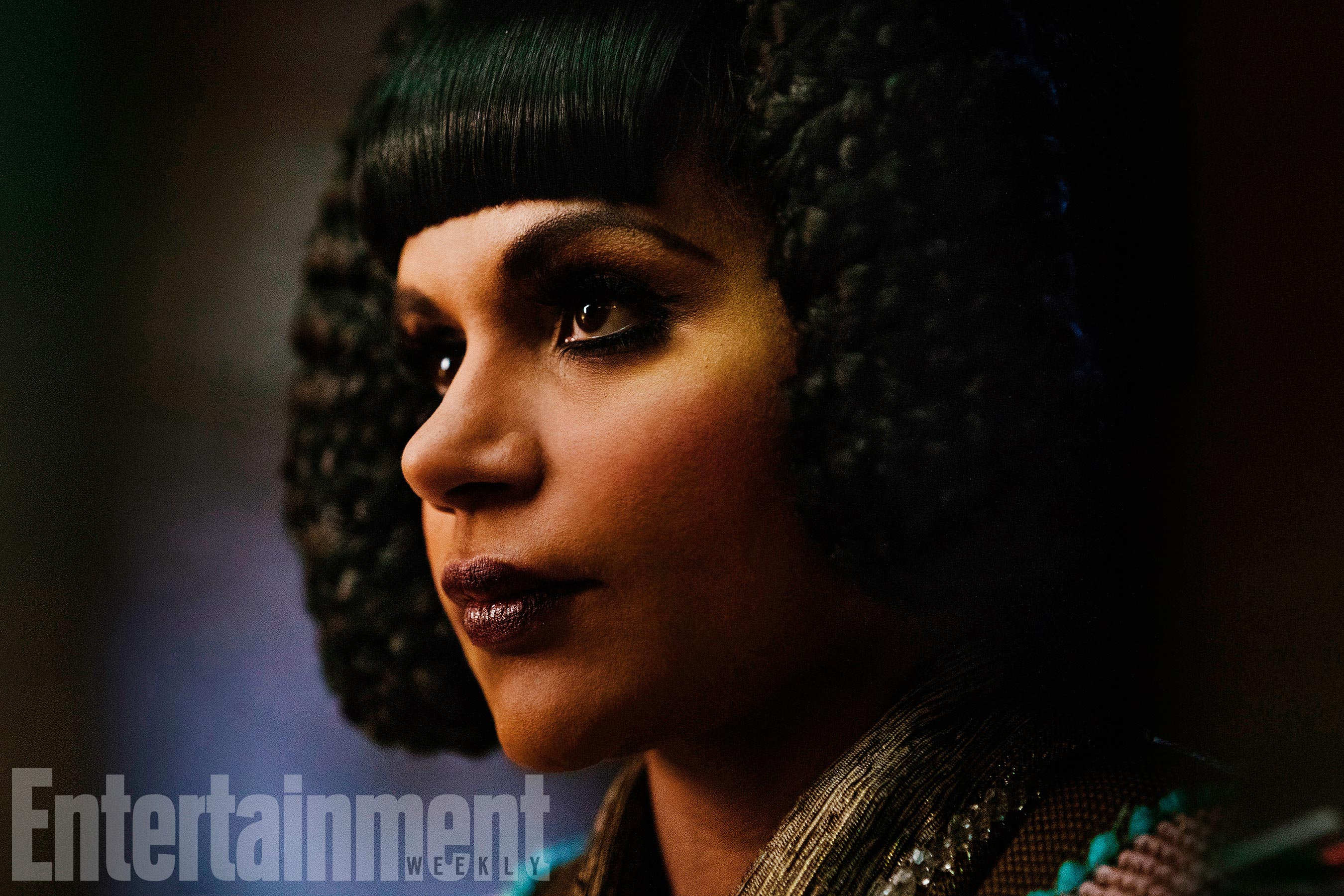 Entertainment Weekly also has a photo of the young lead, Storm Reid, along with Duvernay on set. "She's got the sweetest, warmest heart, and all that I saw every day was just a further blossoming of the good that is Storm Reid," Duvernay said of the young soon-to-be star. "She's appropriately named. She's a force."