News
A Wrinkle in Time: A Cinematic Light in Dark Times
Ava DuVernay, Oprah, and Mindy Kaling spoke about why A Wrinkle in Time matters.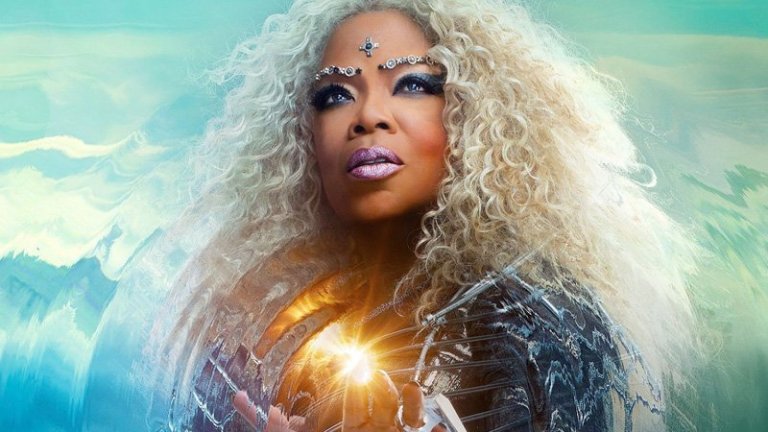 Before a screening of A Wrinkle in Time on the Walt Disney Studios Lot on Saturday, director Ava DuVernay told the audience of press gathered that she made the science fiction adventure film for 8 to 12-year-old, but she hopes we can all find the inner child inside of us.
The following day, during a press conference at Hollywood's W Hotel, DuVernay reiterated the film's aim to give our children, and perhaps some of our adults, hope in dark times…
"We're living in a chaotic time as adults, so imagine if you have only been on the Earth for a few years or 11 years or 12 years, the tension that you feel," said DuVernay. "[A Wrinkle in Time is designed to] give a little breather and to say, 'Who you are is enough and this is how you're going to make it through, by finding something in yourself,' because we all have that little voice inside of us and, a lot of time, we don't listen to it."
A Wrinkle in Time will hopefully be that light for its young viewers, but the adaptation of Madeleine L'Engle's beloved work has already provided a safe space for DuVernay herself.
This was an extraordinary experience for me. It's emotional for me to sit here with all of them because we really held hands on this and became a family. We tried to just give a little bit of sweetness to the world in these dark times. It's a tough time right now, so this film really saved me in a lot of ways from kind of going down dark holes. It kept me in a really light-filled place, so I'm grateful for the past few years working on A Wrinkle in Time.
For Mindy Kaling, who plays Mrs. Who in the film, the experience of filming A Wrinkle in Time was more than just a job, it was a chance to be part of a genre she had grown up loving, but never seen herself reflected in.
"I loved science fiction and fantasy growing up," said Kaling, "but it was a genre that largely did not love me back. I never saw any representation of a dark-skinned Indian woman [or] Indian girl in anything that I saw. It's a really peculiar thing when you grow up loving something that shows you no love back. It's such a pure love because you're not getting anything from it."
To be part of this, to be on a green screen stage in harnesses because you're doing a science fiction/fantasy movie, it's so fun because I finally feel love with open arms from something that has ignored me completely. And so that is so profound, and if that can be something that the miniature version of me could watch and be excited by, I think that's such a huge thing.
DuVernay gave those gathered a real-life example of A Wrinkle in Time's message of finding the light inside of yourself and following it no matter.
"A friend of mine had a tremendous, tremendous episode of peer pressure of gigantic proportions that I've never experienced or seen just a couple weeks ago when the whole country, or a lot of the country, was saying, 'You should run for president,'" DuVernay teased, her friend, collaborator, and star of A Wrinkle in Time Oprah Winfrey sitting next to her on the stage. "She said, 'The voice inside of me says, I am not your president. I can do good in the world in a different way.'"
Winfrey may not be running for president, but that doesn't mean an awful lot of us don't look for leadership and advice from her. One member of the press asked Winfrey if she thought it was possible to be hopeful in times like these. 
Oh, yeah. For sure. I think the darkness is there to help bring out the light in all of us … If we turn out all the lights in this room and one person just held a candle, we would start to dissipate the darkness. Look at how much darkness it would take to actually envelope all the light that every candle we're holding in this room. It just takes a little bit of light.
"If everyone can get that message," Winfrey continued, "that's how we have hope in the world. We're looking for warriors who can bring out that."
Watching the press conference, there was no doubt that those gathered had put their heart, soul, and tears into this film.
"There's love in every frame of this movie," said DuVernay. "There's love in everything that I do. I don't have children. I won't have children, by choice. These films are my children; they're what I leave behind. They have my name on them. They have my blood in them. And so I'm proud of that. And, from there, you offer it up to the world and hope they can see our intention."
A Wrinkle in Time opens in theaters on March 9th.