News
A Teacher FX Series: Release Date, Cast, News, and More
Kate Mara will headline and executive produce a limited series based on Hannah Fidell's 2013 Sundance feature, A Teacher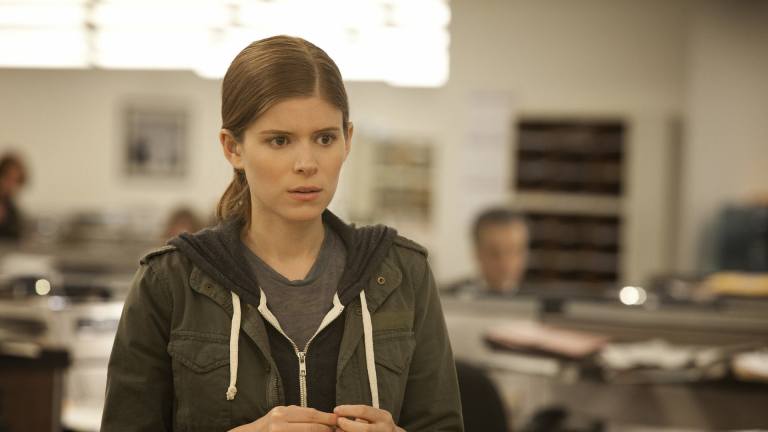 If Hannah Fidell's 2013 Sundance feature A Teacher had been released this year, it would have been described as a story inspired by the headlines that have dominated the news and the entertainment industry. A harrowing story of a female teacher accused of having an affair with a student, A Teacher explored ideas about abuse of a position of power, consent, and what it means to be a victim. Fidell's film was ahead of the #MeToo movement, but it will now be revisited as a limited series at FX.
Kate Mara has attached herself to executive produce and star in A Teacher. Fidell will return to pen the adaptation, direct and executive produce with FX Productions serving as producers. Back in 2014, HBO was ready to adapt Fidell's film, but struggled to find the right star to move it into production. After sitting on the shelf, HBO's option on A Teacher was up, and Fidell decided to take the project to FX. Mara will play the role played in the film by Lindsay Burdge, and you can watch the trailer for the 2013 feature below:
This will be a return to FX for Mara, who last played Patty Bowes on Ryan Murphy's FX series Pose. She's most well-known for her roles as Zoe Barnes on Netflix's House of Cards and as Sue Storm in Fox's disastrous Fantastic Four. She'll next be seen in a drama series project based on Nellie Bly's book 10 Days in a Mad-House, which she also executive produce, though it has yet to find a home. Fidell was back at Sundance this year with her latest movie The Long Dumb Road, which is set for release in November.
A Teacher Release Date
A Teacher is set to premiere in summer of 2020. Disney and FX have also revealed that A Teacher will be one of four FX shows to move to Hulu exclusively as part of the entertainment empire's new FX on Hulu service.
A Teacher Cast
Kate Mara will play popular high school teacher Claire at a suburban high school. Nick Robinson will play Eric, a senior in Claire's class. 
We will keep you updated on all of the latest news about FX's A Teacher as it becomes available.
Nick Harley is a tortured Cleveland sports fan, thinks Douglas Sirk would have made a killer Batman movie, Spider-Man should be a big-budget HBO series, and Wes Anderson and Paul Thomas Anderson should direct a script written by one another. For more thoughts like these, read Nick's work here at Den of Geek or follow him on Twitter.