News
A Quiet Place 2 Story Teased by John Krasinski and Emily Blunt
Possible plot points are teased as work on A Quiet Place sequel continues.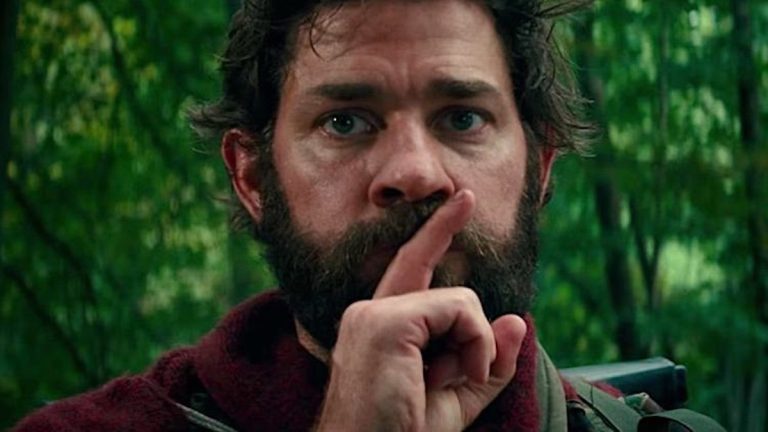 A Quiet Place 2 is happening, and it's going to pick up right where the last one left off.
We already knew that John Krasinski was coming back to direct a sequel to his brilliant horror debut (and we assumed he'd be returning to star, alongside his wife, Emily Blunt), but we now know that the film will be a direct continuation of the original story. 
Last time we saw them, Lee (Krasinski) and Evelyn (Blunt) were about to face off against an alien home invasion – with the film finishing just as things were about to get noisy for the first time.  
Talking to Entertainment Weekly, the pair spilled the beans on where the script might take the Abbot family next – discounting the early rumors about a prequel.   
"The idea of seeing who these people were before this all happened would be interesting," says Blunt,  "But I think actually it's now what's the next chapter and what happens next… I think people feel very invested in this family… I think it's such an open book right now, and certainly for John who is lasering into something as we speak." 
Related: A Quiet Place Ending Explained
Krasinski gave away even less clues, talking about his plans for the universe of A Quiet Place, rather than where he'd like to take the Abbots.  
"This is a world you can play in, this isn't just a character to remake…. it's actually a world, which is a whole different, very unique experience," he said. "It's not like Alien or Jaws where the main villain is the thing you're repeating; it's an entire set of rules that you can play in very different facets."
So it is still about the Abbots, it does take place after the events of the first film, but it's also about something bigger than that. We're pretty excited to see where this one goes, and we'll bring you more as we get it.