News
A Quiet Place 2: John Krasinski Back as Director
John Krasinski confirms on social media he is directing A Quiet Place 2. We suspect the sequel will be a little less quiet though....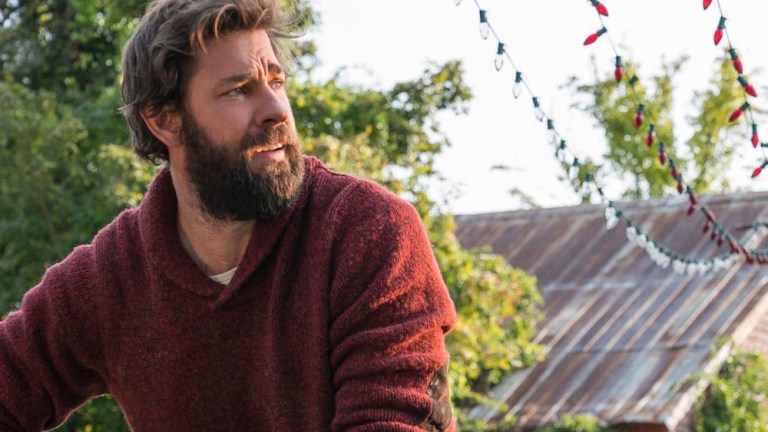 For a quiet place, the franchise of that same name is sure making a lot of noise. One of the unexpected horror hits of 2018, A Quiet Place revealed actor John Krasinski to be a formidable writer-director in only his second film. With a thriller that evoked Alfred Hitchcock and Steven Spielberg in equal measures, it was a taught adrenaline rush that starred Krasinski and wife Emily Blunt. While Blunt always seemed destined to return for A Quiet Place 2, an inevitable follow-up for Paramount Pictures and Platinum Dunes to pursue after the first film grossed $341 million worldwide, there were some question marks around Krasinski returning as director. Until now.
Taking to Instagram Friday afternoon, Kranski cryptically teased an image that confirmed he was back behind the camera for A Quiet Place 2, which will again star Blunt as well as breakout child performers Millicent Simmonds and Noah Jupe.
A Quiet Place 2 has been brewing for months, and Krasinski had previously agreed to come back to write it—initially musing he just wanted to give them an idea and then decided he needed to write it himself. Yet it was unclear if he would wish to return as director, especially as (SPOILER) his on screen character is unlikely to come back unless via flashback. But it appears that idea was simply too good to pass up helming for the Jack Ryan star.
Krasinski and Blunt previously talked to Entertainment Weekly in the ramp up to awards season last year about what a potential sequel would look like.
"The idea of seeing who these people were before this all happened would be interesting," Blunt said. "But I think actually it's now what's the next chapter and what happens next… I think people feel very invested in this family… I think it's such an open book right now, and certainly for John who is lasering into something as we speak." 
Krasinski elaborated, ""It's not like Alien or Jaws where the main villain is the thing you're repeating; it's an entire set of rules that you can play in very different facets."
A Quiet Place 2 is expected to begin shooting later this year (probably around July) and is slated for a May 15, 2020 release date.
David Crow is the Film Section Editor at Den of Geek. He's also a member of the Online Film Critics Society. Read more of his work here. You can follow him on Twitter @DCrowsNest.