Features
A few words about Fast & Furious 6's post-credits sequence
Spoilers abound, as Ryan takes a closer look at Fast & Furious 6's credit sequence, and wonders what it will mean for Fast 7...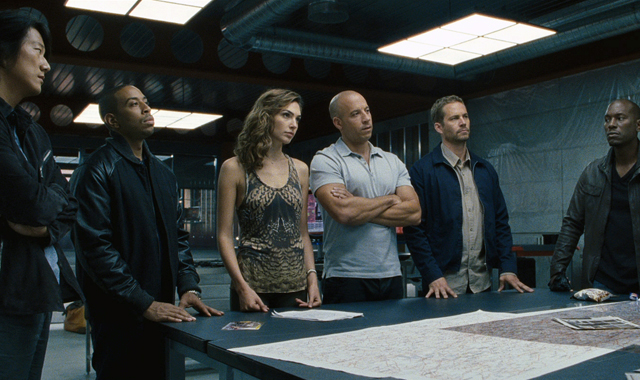 Warning: read no further if you've yet to watch Fast & Furious 6, and want to do so without its ending and post-credit sequence being spoiled.
Ever since 2009's Fast & Furious, the spectre of death has been hanging over one character in particular: Han Seoul-Oh, street racer and good friend of Dominic Toretto (Vin Diesel). This is because, in the third movie, Tokyo Drift, we saw Han (played by Sung Kang) die in a high-speed chase that ended with his car upside down and on fire.
With the Fast & Furious movies that came after 2006 effectively prequels to Tokyo Drift, the question of when Han would meet his fate in Tokyo has lurked in the background. And in this year's otherwise upbeat and relentlessly daft Fast & Furious 6, we finally got to see how Han's story ends.
First, his girlfriend Gisele (Gal Gadot) met an unceremonious death during a chase along a Spanish runway. Grief stricken, Han then announced that he was off to Tokyo, fulfilling he and his former sweetheart's plans to settle down in Japan's capital.
With the bulk of the film ending back where the franchise started – at Dom's rundown old house in Los Angeles, complete with toe-curling family barbecue – the post credits sequence answers one of the franchise's few tantalising mysteries.
Playing out the events of Han's death in Tokyo Drift shot-for-shot, we see various cars racing around the city's benighted streets, including Han's orange Mazda RX-7. As the car passes a crossing, it's abruptly T-boned by a silver saloon with blacked-out windows; the force is such that the Mazda's flipped over on its roof, and promptly catches fire with Han still inside.
The question, though, was who was the driver of the silver saloon? As the door opens, out steps the answer: none other than Jason Statham. Now, it's been rumoured for some time that Statham would appear as the villain in Fast & Furious 7, but this wasn't officially confirmed, and neither was it clear how he'd be introduced.
Although a cold way of despatching a minor yet relatively longstanding member of the Fast franchise's cast, this is undoubtedly a great entrance for Statham's character. From what we could gather over the din of a cheering audience, he's playing Ian Shaw, the brother of Fast 6 villain Owen (Luke Evans) – and he clearly has revenge in mind. As he walks away from Han's burning car, he calls up Dom on his mobile phone and says, "You don't know me, but you're about to…"
In a series that's rapidly become as much about hand-to-hand combat as driving and crashing cars, Statham will certainly provide a worthy adversary, with his previous films proving his status as a great martial artist. And while we seldom see him play the villain in movies, he certainly looked perfectly at home in his brief cameo here.
Certainly, one of the central problems with the Fast franchise up to now is its lack of truly memorable villains – many of whom have taken the form of oily drug barons in expensive suits, from 2 Fast 2 Furious's Carter Verone to Fast Five's Hernan Reyes. Luke Evans did an admirable job in Fast 6, but he struggled for attention in a film stuffed full of characters all rushing around and stealing things.
With Statham established as a primary threat, and Dom determined to avenge the death of his friend Han, Fast 7 could be the most exciting instalment yet – assuming new director James Wan can smoothly take up the reigns from Justin Lin. Will Wan, previously known for his horror films such as Saw and Insidious, bring a harder, darker edge to Fast 7, and maybe use the opportunity to thin out the now rather bloated cast a little further?
Will Statham be the Fast franchise's Blofeld – as in a truly memorable, imposing villain? If he can make as strong an impression next year as he did here, then it's at least a possibility.
Assuming all goes to plan, expect to see Jason Statham and Vin Diesel bashing each other over the head this time next summer.
Follow our Twitter feed for faster news and bad jokes right here. And be our Facebook chum here.