News
A few thoughts on the Doctor Who movie news
Simon dons his flame-repelling suit to offer a few thoughts about the news that David Yates is developing a Doctor Who movie...
In one of those lovely quirks of irony, I was showing my seven year old son the Doctor Who episode Dalek on Sunday. You might remember it. Written by Robert Shearman, it's arguably the finest Dalek story since the show returned in 2005, and the bit that stuck in my head tonight was the moment when the solitary Dalek managed to absorb the entire Internet.
It struck me that if he'd tried to do that, around twenty minutes after Variety uploaded its story regarding a film being made of Doctor Who, it might just have imploded there and then.
Having had time to digest the news overnight, I thought I might share a few thoughts I've had regarding the announcement. And then, feel free to add yours at the bottom. The condition? Let's keep this one friendly. Or we'll bring this lot in to sort things out: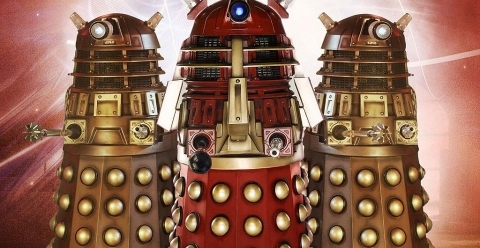 Firstly, it makes sense to go over what we know, and talk about that.
The news story quoted David Yates, the director of the past four Harry Potter films, as saying that he's working with Jane Tranter at BBC Worldwide in the US, to develop a Doctor Who feature film. At no point in the story does it explicitly say that Yates is planning to direct the film himself, but the inference is clear, and Variety is clearly suggesting that he will.
David Yates, then.
In my view, he's a terrific director. I think his arrival on the Harry Potter franchise gave it a jolt when he needed it the most (the fifth Potter movie, his first, remains my favourite), and the fact too that he directed the taut, brilliant TV show State Of Play (amongst other small screen projects) should be encouragement, too. Yates, you'd have to argue, is a strong helmer.
Next, then, Yates also told Variety – and these were his words, quoted in the article – that "Russell T. Davies and then Steven Moffat have done their own transformations, which were fantastic, but we have to put that aside and start from scratch".
This I have a little more trouble with. For two reasons.
Firstly, it implies that neither Russell T Davies and Steven Moffat – the two creative driving forces that have got Doctor Who from where it was ten years ago to now – are involved.
My first hope is that they knew this was coming, because that would be tremendously bad manners if they didn't. My second is that they've at least had the offer to be involved. If they have had that offer and passed, then fair enough. But the pair have been the guardians of the show for nearly a decade, and – even appreciating how brutal the movie business is – their input would and should be significant.
I say that knowing that some of you don't like what Russell T Davies has done with the show, and some of you don't like what Steven Moffat has done either.
But heck: this is actually beyond courtesies. Just look at the boldness of modern Doctor Who compared to many of its rivals, new and old. It's a significant achievement, and that's a testament to Davies and Moffat, along with the cast and crew that have worked with them. A movie, working independently of them? That would be a concern.
Still, going back to what we know: Yates has only implied they're not involved. We don't know for definite that they're not.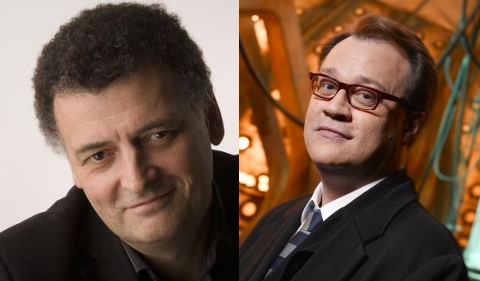 The second reason I have a little trouble with Yates' statement is the idea of starting from scratch.
Again, we're in (very) vague-land here. Does starting from scratch mean telling the story of the Doctor again from day one? A prequel? An origin story? Or does it mean starting the 'franchise' from scratch?
The latter is almost certainly likely, as the film would need to introduce people to the character, working on the assumption that they've never seen The Doctor at work before. Even that alone is likely to make the film a very different beast.
Assuming, then, that the film doesn't get to the screen until 2015 at the earliest (that's the quickest timeline, certainly, suggested in the Variety article), there's a strong chance that the show will still be running then. It's not something I'd take for granted, as most Doctor Who fans know how quickly things can change. But the television show is in strong health right now, and long may it continue. It's pivotal that the movie is no threat to that.
So: can there be a feature film, that's working from a different base, with a different cast and style, working alongside a television show? That one is on the big screen at the same time that the other is on the small, and they're not effectively related to one another?
I'd argue that's a very, very tough, but not impossible, sell.
The Star Trek feature films crossed over, with different casts, but there was obvious continuity and links there. The planned Primeval movie seems to be coming at a point when the television show appears to have run its course. Doctor Who? It's not at that stage, or anywhere near it.
And as the source article states, "Yates made clear that his movie adaptation would not follow on from the current TV series, but would take a completely fresh approach to the material".
So then. Imagine you were writing the TV show. Imagine you were densely plotting it, weaving narratives over a year or two, and then a big feature film arrived, telling a different story, with different characters, and a different Doctor. How would you feel about that?
It's certainly feasible that we end up with a film and TV at the same time, and fans would have little trouble telling them apart. But what about the more casual audience that, like it or lump it, forms the lion's share of Doctor Who's viewing figures?
My fear of having two separate Doctor Who lines running is that the television series takes damage because of it. That's what I wouldn't like to see. Even the old Peter Cushing movies stayed close to the TV show, basically retelling small screen adventures on the big screen. My preference for a Doctor Who movie, personally, would be something linked to the active TV show, not something independent of it. Doctor Who is one 'franchise', not two.
I draw your attention to a comment left on our news story yesterday, by Dubzoomember. And I think this sums up the fears of some: "I'm just going to say this: it might be a good film. It might be a great film. It might be the greatest film ever made but without it being part of the Whoniverse, it won't be a Doctor Who film."
You can see their point, even if you don't agree with it.
Again, I've drifted into speculation a little, and again, there are questions here that it's far to early to expect an answer to. But I put them out there, just as one or two concerns. They're the kind of concerns that, I suspect, clever people can deal with, though. But they're, I'd argue, relevant concerns nonetheless.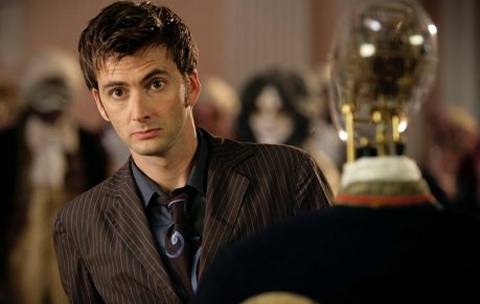 Finally, casting.
Going back once more to what David Yates said, there's no ruling out of whoever the incumbent Doctor on the small screen is, although the punishing nine month shooting schedule for the TV show can't be ignored. You'd have to say that that's incompatible with a movie shoot.
Furthermore, my guess is that it's unlikely that the TV show leads will be carried over anyway. You'd have to suspect that Yates is looking towards a series of movies here, rather than a one-off, and that means an actor who can play the title role every two or three years, if needs be. The entire lifespan of a Doctor on the small screen isn't far off that alone, unless your name's Tom Baker.
It'd be interesting, certainly to see a return for David Tennant, or for Matt Smith to get a shot on the big screen, and there are clearly ways that could be done. But I'd wager a tenner right now that won't happen.
Aside from all of that, the only other things that we know are that David Yates is going to take a few years to develop the project, which makes sense. Furthermore, Yates and Jane Tranter (and Tranter is no stranger to Who, remember, having overseen its return to BBC One) are looking for writers in both the UK and US in their search for a screenplay, albeit with Yates insisting "we want a British sensibility". Don't be surprised if Harry Potter screenwriter Steve Kloves gets a stab at it. That would be my guess.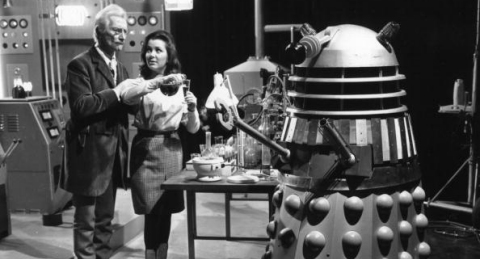 One last point. All of the information we have thus far has come from David Yates. Nothing has been confirmed by the BBC, nothing has come from Steven Moffat and Russell T Davies, and the Internet appears to have melted nonetheless. I've read comments from people already insisting that they'll never sit through the film, which is their right, and thoughts from others who think it's the best thing ever.
My take right now is that there's a lot about this story that we simply don't know. We know there's a probable director, we know there's intent to make the film, and we know that David Yates has given us a few small hints as to what his plans are. But that's our lot, and it may stay that way for some time.
I'm working on double standards, clearly, because I've written a lot of words about not very much information. But I'd simply suggest the common sense approach right now: let's wait until we find out more before slamming the idea outright. The one substantive fact that we have, that David Yates is involved, is a good start. Let's hope the others, as we learn them, work out as well.
Let's not forget, either, that a Doctor Who movie is still a long, long way away, with many hurdles ahead of it. We've been here before many times, although arguably never on this scale. But it's still far from a certainty that this will happen anyway.
As Sylvester McCoy's Doctor once so wisely said, "Time will tell. It always does…".