Features
A celebration of Louis Jourdan
Aliya salutes one of Hollywood's most suave and talented actors - the great Louis Jourdan...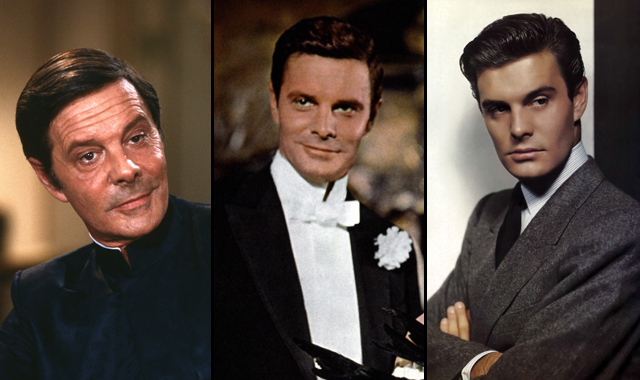 Traditionally Hollywood works in boxes. It finds a box, and then it places an actor in it. The box of the French lover has been filled by quite a few stars over the years: Charles Boyer, Maurice Chevalier, Yves Montand, Pepe Le Pew, Alain Delon, and even Gerard Depardieu for one moment in the madly entertaining Green Card.
Louis Jourdan was the most classically handsome of these actors (yes, even more debonair than the skunk). He had a smile that the camera loved and a way of cocking his head and crossing his legs that exuded style. Most well known for Vincent Minnelli's chocolate-box love affair with France, Gigi, he brought a sense of humour to the film that kept it fresh, but it was a retread of his standard role. He was pretty squarely pigeon-holed in this manner for much of his career, and he rarely got to transcend it. But when he did, he was exceptional.
Even in romantic fluff, he could still give you a good reason to watch. He knew how to make the most of a comic moment, and brought a devastating intensity to love scenes. Later on, the romantic roles gave way to the casting of the standard European Evil Genius type, and he rose to the occasion for that too, with dignity if not always enthusiasm.
A Brief Biography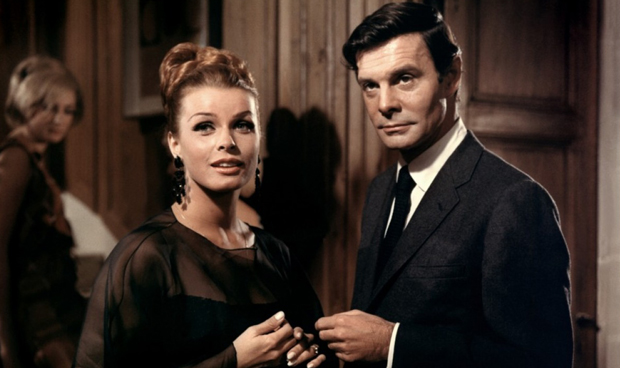 Louis Jourdan was born in Marseilles in 1921, and made his first film appearance in 1939 after training at the Ecole Dramatique, Paris. After refusing to appear in Nazi Propaganda films during the Nazi occupation of France, he worked with the underground resistance. In 1947, David O Selznick invited him to the US to play the small but crucial role of the valet in Hitchcock's The Paradine Case. He then stayed in Hollywood and got a reputation as a mean croquet player, and was considered the best in Samuel Goldwyn's famous croquet group (beating George Sanders and Howard Hawks on many occasions). In 1981 he has inducted into the United States Croquet Hall of Fame.
Jourdan retired from filmmaking in 1992. In July 2010 he was awarded the Légion d'Honneur, with his friends Kirk Douglas and Sidney Poiter in attendance, along with his wife of over 60 years, Quique. He currently lives in Los Angeles.
Five of His Best Films
The Paradine Case (1947)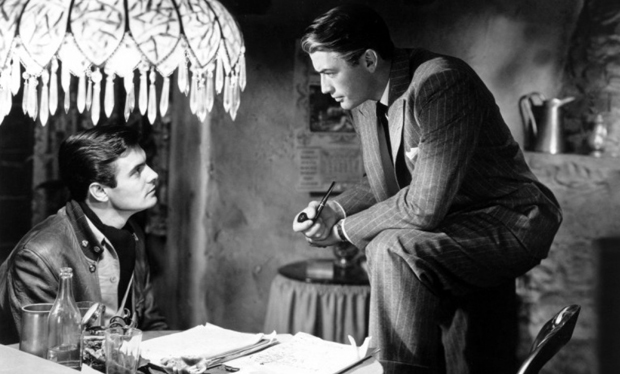 It's not considered to be Hitchcock's best work, but it's still utterly watchable, in no small part because of Jourdan's performance as André Latour, the valet who is hiding a secret about his relationship with his employer's wife.
Hitchcock described the film as, "…a love story embedded in the emotional quicksand of a murder trial". Gregory Peck plays the barrister defending the mysterious and beautiful Mrs Paradine (the brilliant Alida Valli) from accusations of poisoning her husband. When the valet takes the stand at the trial he is forced to reveal some terrible information that leads to tragedy for everyone involved in the case. Jourdan's rage, fear and disgust are amazingly well-conveyed. He stands so still in the dock, and speaks slowly and with the kind of stiff dignity that delineates him so precisely as a snobbish upper class servant. In this small role, Jourdan is memorable. That's no mean feat in a film that also contains Charles Laughton and Ethel Barrymore.
Count Dracula (1977)

This BBC Television production is one of the most faithful to Bram Stoker's original novel. The special effects are on the cheap side, but used sparingly and well, and it's great to see Whitby being used as an actual location.
Jourdan plays Dracula straight, with no smirks, hisses, or baring of fangs. His age works here (he was 56 at the time), bringing a sense of a weary intelligent evil that has seen so much more than humanity can dream of. It's a very powerful performance.
This version also features the best Van Helsing (Frank Finlay) and the best Renfield (Jack Shepherd) I've seen on screen. And, come to think of it, the best Mina, in Judi Bowker who went on to play Andromeda in the big-screen epic of 1981 Clash Of The Titans. She was better in this, though.
The Happy Time (1952)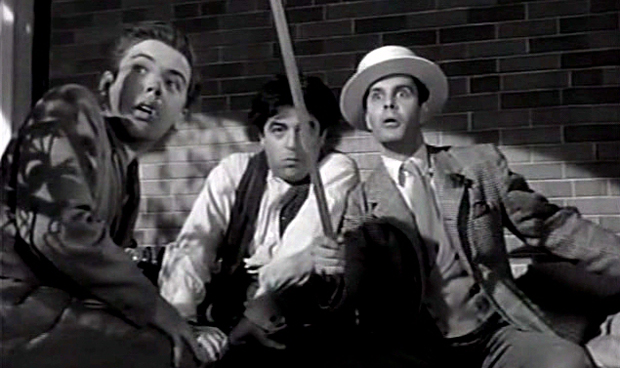 You either love or hate Hollywood films in which a decent, wisecracking family overcome their small trials and tribulations to a string-heavy soundtrack. If you can watch and enjoy Life With Father, By The Light Of The Silvery Moon, or any early Mickey Rooney movie, then The Happy Time will be right up your alley.
It's a really interesting film because it does break a few of the more well-worn conventions. It's set in Ottawa and concerns the day to day life of a French-Canadian family with a teenage son (Bobby Driscoll) who forms a crush on a beautiful magician's assistant after some convoluted plot twists and has to come to terms with his feelings. Cue homespun advice, except this time it's delivered by three brothers, played by three great European actors of the time – Charles Boyer, Kurt Kasznar, and Louis Jourdan.
Jourdan is the playboy figure with designs on the poor assistant (modern sensibilities of sexual harassment may be tested, to be honest) and he gets the best comic lines. It's worth watching just to see Boyer, Kasznar and Jourdan working together. Maybe playing together would be a better description.
The director, Richard Fleischer, is also on top form here. He went on to direct The Vikings, Fantastic Voyage, and 10 Rillington Place amongst others. Now that's diversity.
Swamp Thing (1982)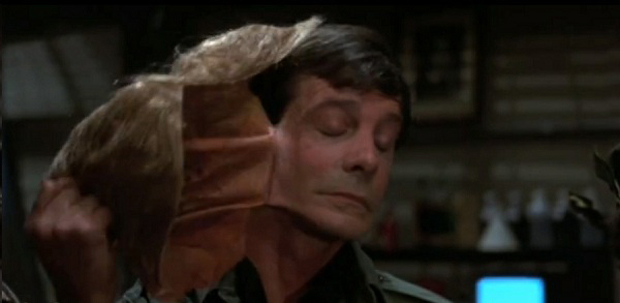 Am I really about to recommend Wes Craven's Swamp Thing? It just beats Octopussy by a nose for Jourdan's 'evil genius' period, I think because it contains a real zest that was lacking from the late Roger Moore Bond films. Swamp Thing is also the perfect film to watch with a few film geek friends after a night out. By the time you get to the orgiastic dinner party scene, I guarantee you will be feeling entertained.
Based on the DC comic character, Swamp Thing tells the tale of Alec Holland (Ray Wise), a scientist working on combining animal DNA with plant. When his swamp-based laboratory is attacked by the strangely camped and permed private soldiers of evil genius Anton Arcane (guess who), Holland gets doused in his own creation and becomes a monster with a heart of gold.
The best thing about Swamp Thing is that it's not told from the point of view of Alec Holland. Instead we get a truly feisty heroine in the form of Holland's love interest, played by the always watchable Adrienne Barbeau. She gives this role one hundred per cent and we believe in her, even if the special effects are not exactly up to the task. And Jourdan is delightfully suave as ever, even if he does transform into a giant weasel thing at one point. Which is another reason to see the film, actually.
Letter From An Unknown Woman (1948)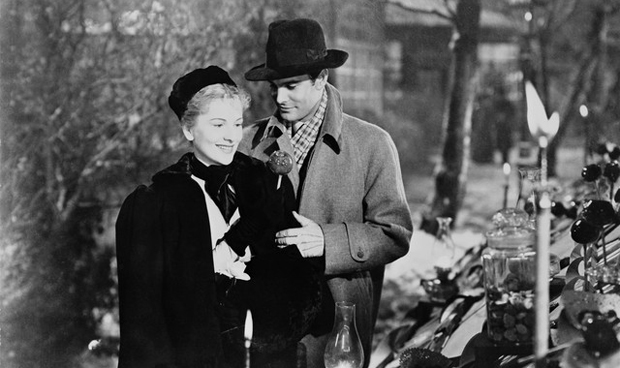 This is perhaps Jourdan's best performance. It's against the most wonderful acting of Joan Fontaine, and under the direction of one of the all-time greats, Max Ophüls.
Jourdan plays pianist Stefan Brand, living in Vienna at the end of the nineteenth century, a keen and carefree lover of life and women. He does not realise that he is the subject of an infatuation for one Lisa Berndle (Fontaine), the girl who grew up in the flat next door. When they meet one evening and he doesn't recognise her, they have a one-night affair. Then he leaves her behind, never suspecting that they will meet again under different circumstances.
Much as Hitchcock did with Cary Grant in Suspicion, Ophüls reveals the moral emptiness that lies behind Jourdan's good looks and charm. Both of those films share the same leading lady in Fontaine, and she had a great way of portraying innocence, her body language shy, her voice tremulous, playing a game she doesn't understand. She's a fantasist and he's a narcissist – the closest they get to mutual happiness is in a brilliant scene that takes place inside a fairground attraction. The lovers sit together in a faked train carriage while, outside, a man turns a handle that runs the painted scenery through the window. It's an illusion of travel and time, as false as their relationship. Jourdan's seduction is a masterpiece of soft patter and hooded eyes. If only he'd got to show us the workings behind the curtain of his charisma more often, but at least we have this performance to remind us of his brilliance.
Would have made a great:
Magneto in X-Men