News
A Brief History of the Trashiest Movie Poster Award Winners
Every year, the Golden Trailer Awards pick out a winner from the most best-worst posters. These are them.
We've all been there. You're on Wikipedia, scrolling through some info for a film, and suddenly you'll see something that'll take you down a dark path. This, readers, recently happened to us.
It all started with Winter's Tale, Akiva Goldsman's 2014 directorial debut, which sought to adapt the bestselling romance novel by Mark Helprin; a tome that Martin Scorsese once described as "unfilmable" after rejecting an offer from Warner Bros. to helm the project.
Goldsman's version starred Colin Farrell, Will Smith and Russell Crowe – who proudly attempted several accents at once in his role as supernatural gangster Pearly (yes) – and it was widely panned upon its release. It currently sits at an eye-watering 13% on Rotten Tomatoes. Not a fantastic result for all concerned, we're sure you'll agree.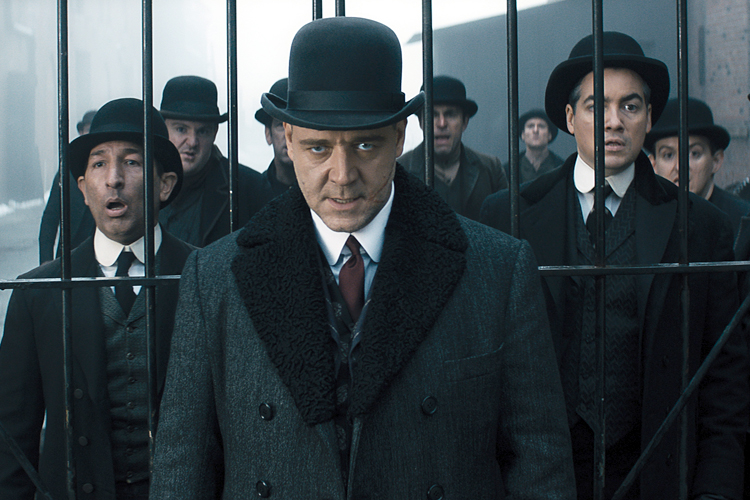 But someone loves Winter's Tale enough to keep the Wikipedia page filled with positive associations, one of which happens to be that the film was nominated for a Golden Trailer Award for 'Best Romance Poster' at one point.
"What an incredibly specific accolade," we thought.
Well, it was a hop, skip and a jump away to the official Golden Trailer Awards website to check if this was really a thing, and before we knew it, we were looking at the other poster categories. Romance, yes, and action, comedy, horror…but, more specifically, there appeared to be an award for 'trashiest' poster.
That's where it all started to go downhill, and naturally we wanted to share our findings with you. So, without further ado, if you fire up our gallery above, you'll be treated to all the past GTA award winners for 'trashiest poster'. But beware, there's at least one particular entry you'll not be able to unsee.
Godspeed.