News
8 most frightening movie speeches
Let's all give thanks we're not on the receiving end of these awesome cinematic tirades...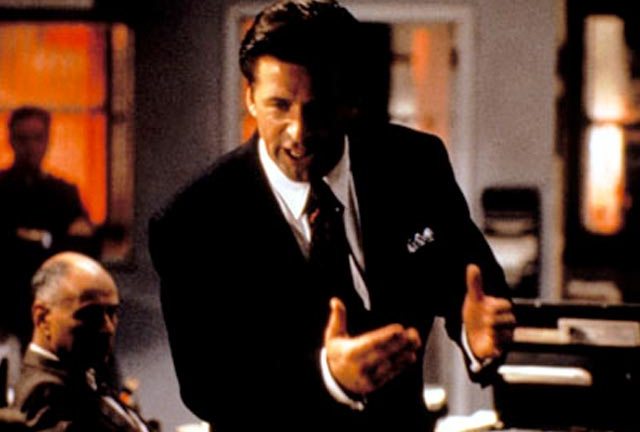 8: "There is no America. There is no democracy." – Ned Beatty, Network (1976) Ned Beatty brings mad TV preacher Peter Finch up to speed about the way the world really works in Sidney Lumet's prescient vision of the corporate culture that would dominate the next decade…
7: "Fuck you, and this whole city and everyone in it." – Edward Norton, 25th Hour (2002) At the start of this internal monologue, from Spike Lee's outrageously under-rated drama about the last day of a convicted drug-dealer's freedom, it looks like Edward Norton is reverting to the racism of American History X. The rapid-fire invective sprays out at every minority you can imagine – before widening its scope to take in New York and most of the rest of the world, and everyone in it…
6: "Pursue your present course and face obliteration" Michael Rennie, The Day The Earth Stood Still (1951)Shot the moment he got off his flying saucer, and then again after he went for a bit of a walk, alien emissary Klaatu lets the Earth off lightly with a power-cut and some of the most chilling and dispassionately powerful words in sci-fi lore…
5: "Greed, for lack of a better word, is good" – Michael Douglas, Wall Street (1987)Michael Douglas distills the spirit of the late 1980s in Oliver Stone's hugely flawed invective against yuppie culture; but even if the dialogue, plot and most of the acting sucked (it did), Gordon Gekko's infernal re-appraisal of avarice should get its own star on a Hollywood sidewalk…
4: "Let me tell you what's going to happen" – Nic Cage, Lord Of War (2005)Gattaca and S1m0ne writer/director Andrew Niccol doesn't necessarily turn in his most compelling work in this tale of a lovelorn arms dealer, but it's one of the few movies I can remember whose 'big finale' is a simple – and chilling – conversation….
3: "It's the smiles that keep us going, don't you think?" Brad Dourif, Exorcist III (1990)The incomparable Brad Dourif turns a mountain of ungovernable exposition into a horror-acting masterclass at the end of writer/director William Peter Blatty's excellent follow-up to The Exorcist, as the dead serial killer now occupying the body of Exorcist hero Father Karras…
2: "The good news is, you're fired." Alec Baldwin, Glengarry Glen Ross (1992) Alec Baldwin parades – literally – his brass balls to the underachieving salesmen in his charge with the most undiplomatic motivational speech in the history of cinema…
1: "Oh well, allow me to retort…" Samuel L. Jackson, Pulp Fiction (1994) No true geek can fail to commiserate with the bunch of nerds being literally and figuratively mown down by Jules Winnfield. The terrible thing is how pointless and un-Italian the loquacity of this 'hit' is; if it had been wise guys, they wouldn't even have heard them coming…
Also consider: Dirty Harry (1971)The Devil's Advocate (2001)Swimming With Sharks (1994)