Features
8 Essential Gothic Horror Movies
The Gothic tradition lives (and dies) on in these 8 classic spooky films.
Gothic horror is having a glorious resurgence these days. Recent properties like Showtime's Penny Dreadful and Guillermo Del Toro's Crimson Peak have developed potent cult audiences. Indeed, some audiences are just getting a taste of what was once the dominant form of horror in literature and cinema via these properties.
Obviously, there are influences along the lines of Bram Stoker and Mary Shelley, but many of the great gothic horrors hardly (if at all) relied on monsters. Instead, a heroine often found herself traveling to a dark and dangerous estate where romance, supernatural tragedy, or frequently all of the above awaited. As this form emerges again in the 21st century, we thought it only proper to thus revisit some of its most classic standards from its previous cinematic heyday.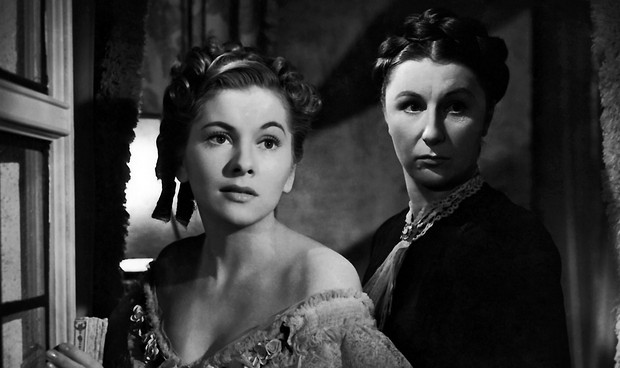 Rebecca (1940)
The first Hollywood picture from Alfred Hitchcock is also one of his most classical. Before he turned his gaze to sleek and sexy European capers or the eventual birth of the slasher genre, the Master of Suspense first made one of the definitive Gothic horror movies for producer David O. Selznick.
Selznick, fresh off producing Gone with the Wind, imagined himself as the maestro on Hitch's set. They got along infamously. But they also produced this haunting adaptation of Daphne du Maurier's windswept literary storm. In the film, Joan Fontaine plays an unnamed young woman who simply becomes known as the second Mrs. de Winter, mistress of the imposing Manderley, an English estate on a hill.
This new Mrs. de Winter was initially a shy American girl who found herself seduced by Maxim de Winter, played with stern secrecy and magnetism by Laurence Olivier. Maxim would seem to love his new wife for her simplicity, her innocence, and her complete ignorance of his first bride, Rebecca. But Rebecca's shadow looms larger than even old Manderley itself, and her mysterious death threatens to destroy this marriage while still in its honeymoon.
read more: The 10 Best Alfred Hitchcock Movies
There is much to love about this picture, including Hitch's somber and dreamlike opening as he traverses the drive to Manderley, which is in ruins, and the scene where Maxim comes clean about his role in Rebecca's demise. However, the movie's greatest trait is Mrs. Danvers — the regal and judging housekeeper of Manderley. If you have simply seen the Crimson Peak trailers, you can see Judith Anderson's Mrs. Danvers reflected in the role held by Jessica Chastain. But Mrs. Danvers is no sister to the bridegroom; she's the unrequited lover of Rebecca. And she will do anything to thwart Rebecca's replacement, including driving the new Mrs. de Winter to suicide. (DC)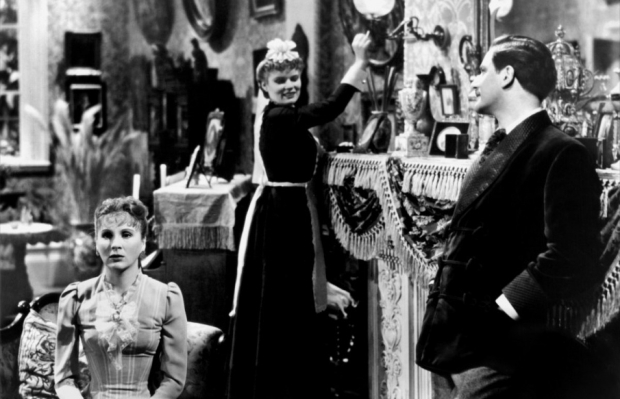 Gaslight (1944)
In some respects, I consider this George Cukor's Rebecca-lite. It has several of the same beats about a haunted old house and a woman being driven mad, but for all of the increased horror movie atmosphere, it feels a lot less menacing than Hitchcock's exquisite anxiety. Again like Rebecca and Crimson Peak (or Jane Eyre for that matter), a young woman finds herself living in a disturbing home of faded grandeur after a whirlwind marriage.
However, unlike those other films and novels, it is in her own childhood home that she has long since abandoned. In this film, Ingrid Bergman's Paula Alquist moved to Italy at a young age after her mother was murdered in the attic of her wealthy mansion. Fully grown and a young woman now, Paula finds herself in love with her music teacher Gregory Anton (Charles Boyer), who convinces her rather than living in Italy or France that they should return to her vacant home haunted by bad juju.
She reluctantly agrees and finds herself almost immediately driven mad by either spirits or Gregory's duplicity (which is as translucent as any floating apparition).
read more: Ingrid Bergman – The Transcendental Movie Star
Why Gregory would wish his new bride to go mad is too spoiler-ish (and weak) to give away here, but the film is not without its stunning charms, not least of which is Ingrid Bergman of Casablanca and Notorious fame in her first Oscar winning role. Her character might be losing her mind, but Bergman is in complete control of the audience by offering an unnerving and disheveled performance in spite of Cukor's glamour. And Cukor's touch does offer an undeniable sense of foggy London menace to the proceedings. As a filmmaker most associated with that era's "women pictures" and musicals (The Women, Philadelphia Story, A Star is Born), one could almost sense his joy at walking on the more perverse side of cinema.
Bill Condon's Gods & Monsters mused in 1999 that director James Whale (Frankenstein, The Invisible Man) always envied Cukor's career. Gaslight causes one to speculate if that admiration was at least somewhat mutual. (DC)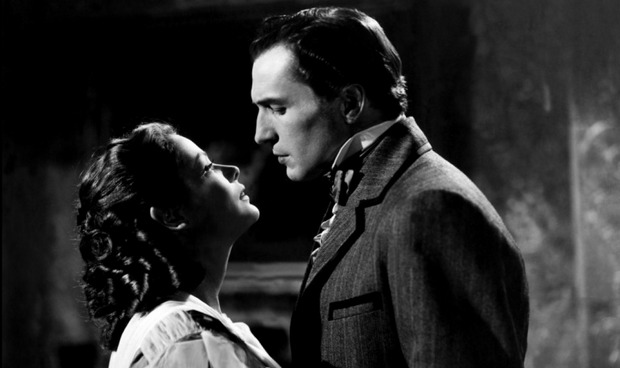 Dragonwyck (1946)
For any moviegoer who has ever loved Vincent Price, the ghoulish Master of Horror, this is the movie you can thank. While not nearly as gruesome or fiendish as his battalion of Edgar Allan Poe pictures to come, Dragonwyck is the glossy period piece with a hint of the supernatural tragedy that first caught Roger Corman's eye, leading eventually to The Fall of the House of Usher.
In Dragonwyck, the decidedly European tropes of Gothic horror in the above movies took on an American slant when Old World customs and superstitions were placed in 19th century upstate New York. It is there that Price plays Nicholas van Ryan, a "patroon" birthed from centuries of Dutch aristocracy. He lives in the titular Dragonwyck with his despised and aging wife, who cannot give him a son. But when he is not insisting that local farmers treat him like a king by paying tribute, as was the Dutch custom until the 1840s, he is starting to make eyes at his distant and gorgeous cousin Miranda (Gene Tierney). Soon, Miranda will be his new wife, and together they'll try to ignore the sounds of a ghostly woman who plays her harpsichord at night — the same harpsichord she killed herself with after cursing the van Ryan family to ruin.
Dragonwyck is written and directed by Joseph L. Mankiewicz and is adapted from Anya Seton's novel of the same name. It also travels many of the same beats as Rebecca and Gaslight (and is inferior to the first but superior to the second).
read more: Best Modern Horror Movies
However, what makes it unique, besides Price's performance of regal snobbery, is its American touch. There is a definite undertone of class warfare between the patroon and his subjects who are ready to dismiss European customs. That context even plays out in Tierney's Miranda, who is much more proactive and arguably more manipulative than either ill-fated wives in the above films. She summons down the bad mojo, because she is the daughter of a Quaker family that should shun wealth. But when she finds out about an obscenely rich cousin that wishes her to stay the summer in his home, she jumps at the opportunity, quietly desiring the fine dresses and galas that her master and mistress enjoy.
While she played no part in the mysterious death of the original Mrs. van Ryan (aren't they all?), she certainly welcomed the opportunity to use it for social mobility, dismissing her father's religious concerns, her doctor / gentleman caller's pleas (another element resurgent in Crimson Peak), and even her own convictions to be with Nicholas' shifty nobility. And she pays for it when she discovers that Nicholas might be many terrible things: a man cursed by a ghost, a murderer, and (worst of all), an atheist! (DC)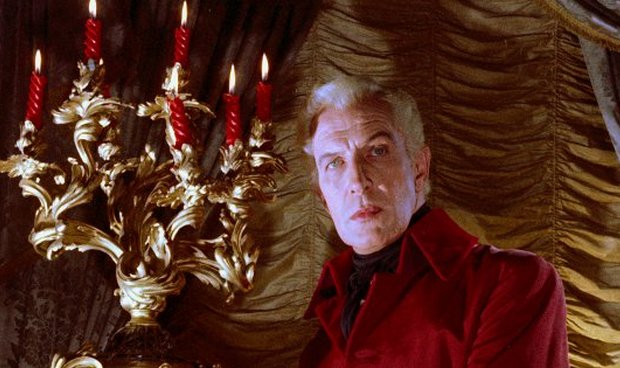 Fall of the House of Usher (1960)
It was only a matter of time before one of the masters of Gothic literature, the legendary American writer Edgar Allan Poe, found his way to the big screen. And it was through an unlikely source: Roger Corman, a B-movie producer and director known for churning out cheap black-and-white exploitation fare geared toward drive-ins. Corman did a lot of his early work for American International Pictures (AIP), who decided to take a risk on a (relatively) larger film, in color, based on one of Poe's best-known short stories.
read more: Best Horror Movies on Netflix
The result was such a success that Corman directed seven more pictures in what became known as the "Poe cycle," but Fall of the House of Usher set the template. Drenched in glorious color and morbid atmosphere, the movie was a cut above Corman's and AIP's previous efforts and a turning point for Gothic horror movies as well. The movie follows Philip Winthrop (Mark Damon) to the title edifice, where his fiancée Madeline Usher (Myrna Fahey) lives with her brother Roderick (Vincent Price). No sooner does Winthrop arrive than the spectral Roderick informs him of his disapproval of the couple's marriage plans: all members of the Usher family, Roderick claims, are eventually afflicted with madness, and he wants the curse to end with him and Madeline.
A ruined, ghostly, isolated mansion, mysterious maladies, an obsessive and unhealthy family dynamic, a ghastly premature burial, insanity and murder — these were all elements from Poe's fiction that became standard trappings of Gothic horror movies, but Fall of the House of Usher and Corman's subsequent Poe adaptations infused them with a new level of psychosexual dread and fatalism. Vincent Price's doomed Roderick was one of his greatest performances, and both the screenplay by Richard Matheson and cinematography by Floyd Crosby solidified the mood that Corman was trying to evoke — a mood that would linger through succeeding films and beyond. (DK)
Watch The House of Usher on Amazon
The Innocents (1961)
One of the most frightening films ever made, The Innocents — based on the novella The Turn of the Screw by Henry James — is also a master class in creating a suffocating atmosphere of unease through the use of shadow, silence and what is suggested rather than what is seen. Deborah Kerr is Miss Giddens, the new governess tasked with caring for a young brother and sister (Martin Stephens and Pamela Franklin) in a cavernous, brooding mansion called Bly House. Once there, the children's increasingly strange behavior leads Giddens to believe they are possessed by the spirits of the sadistic valet Quint and the previous governess, Miss Jessel, who are continuing their depraved relationship through the children.
read more: Movies That Scared Us – The Innocents
Directed by Jack Clayton, The Innocents gets under one's skin in a profoundly unsettling way, starting with the oppressive set design and Freddie Francis' rich black and white cinematography, which uses deep focus in a way that makes every pool of darkness a potential hiding place for evil. Few other movies seem to suggest that things are lurking just beyond your vision the way that The Innocents does. Bly House is a morbid character all its own, the grounds around it both ripe and decaying and as poisoned as the relationship between Quint and Miss Jessel itself.
Kerr and the children are all superb in their roles, with Kerr hinting at the repressed sexuality beneath Miss Giddens' twitchy exterior and masterfully keeping us wondering whether everything is going on in her imagination only. Stephens is also quite effective and one scene — where he kisses Kerr in a shockingly adult manner — is acutely uncomfortable. The themes of perversity, repressed sexual desire and the past impinging on the present all combine with the intense atmosphere and visuals to create a Gothic nightmare that remains powerfully unnerving today. (DK)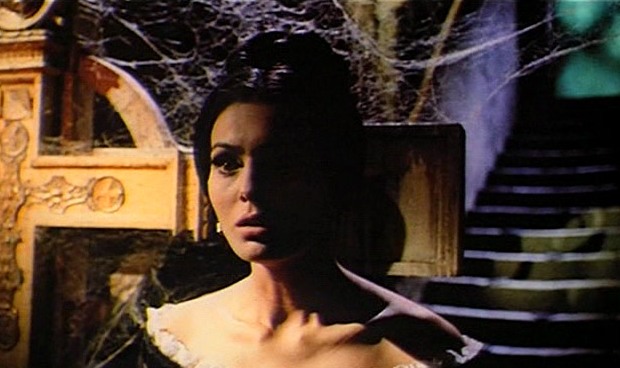 The Whip and the Body (1963)
Guillermo del Toro cites Italian director Mario Bava as a major influence on his own body of work, and it's easy to see why: at his height in the 1960s, Bava excelled at not just a gorgeous and even jaw-dropping visual style for his movies (first in black and white then color), but gave them all the feel of waking nightmares where normal logic and motivation were not necessarily welcome. Black Sunday, Black Sabbath and Kill, Baby Kill!, to name three of his classic horror movies, operate on a surreal, almost mystical level.
Known as What in the U.S. (where it was re-edited into an incomprehensible mess in its initial release to remove the sexual content), The Whip and the Body is one of Bava's most lush works and a masterpiece of Gothic sensibility and misdirection. It's also deliriously romantic, the screen practically pulsating with desire as the married Nevenka (the beautiful Daliah Lavi) yearns for the whippings she used to get from her brother-in-law and former lover Kurt (Christopher Lee), who is so eager to please her that not even death can keep them apart. Or can it? As with other Gothic romances, the question of whether events in the story are truly supernatural remains ambiguous almost until the end. As with many Bava films, the beauty of the setting is counterbalanced by the ugliness of the behavior within it, and there is a character whose presence is so pervasive — in this case Kurt — that it lingers long after death, whether there is an actual spirit involved or not.
read more: 31 Best Horror Movies to Stream
On some level, The Whip and the Body is a perverse soap opera, its sadomasochistic elements both bold for its time and more explicit than that seen in previous Gothic horror movies. Lavi's Nevenka is also surprisingly advanced for a film made in Italy in the early '60s — she is not so much a victim but a willing participant in the sordid relationship with Kurt, very aware and in control of her needs. She is a capable foil to Lee, who is as physically and psychologically intimidating as ever. Bava's saturated lighting and Carlo Rusticelli's stirring score heighten the emotions on display and make this a dream-like standout. (DK)
Buy The Whip and the Body on Amazon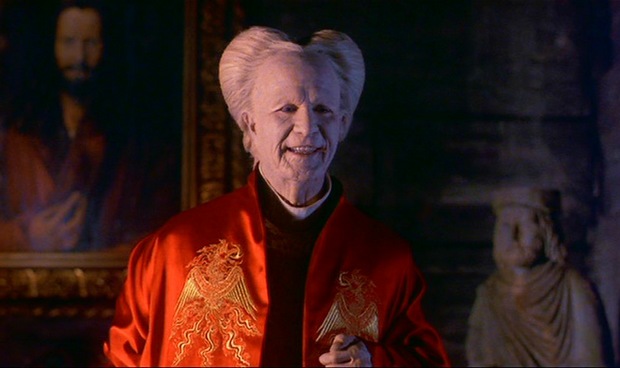 Bram Stoker's Dracula (1992)
Not as beholden to the classical "Gothic" formula as Crimson Peak or many of the aforementioned films, Francis Ford Coppola's liberal reimagining of Bram Stoker's actual 1897 novel is nevertheless dripping with Gothic motifs, as well as blood, tears, and other bodily fluids.
Keeping much of the spine and structure of Stoker's novel for this film (an admitted rarity), Coppola reinvents the narrative as a Victorian fever dream, bringing much of the subtext of the novel to the naked foreground. Purportedly, Stoker got the inspiration to write a vampire story due to a dream not unlike Jonathan Harker's early literary misadventure where he's kissed by wanton undead women. Coppola takes that much further and disrobes pretense while also heightening the unnatural quality of such a yarn; this is a special effects blockbuster derived wholly from practical and in-camera effects achieved during the 1920s or earlier. He pulls from German Expressionism and vaudeville to create an atmosphere that is creepily tangible in its luridness (unlike modern CGI tricks).
read more: The Bleeding Heart of Dracula
And he also heightens the Gothic quality by inserting many of his and screenwriter's James V. Hart's own ideas into the story. For Coppola, this means Dracula takes on the scale of a biblical opera where every other scene ends in crescendoing climaxes of blood and death (as opposed to arias or duets), and each scene feeds into a narrative about a Catholic man who has turned his back on God only to be twice damned. It's very Italian.
But for Hart, that means the narrative is now remade in the Gothic tradition's mold with Mina Harker, who was already a progressive heroine by Victorian standards, getting updated and placed at the center of the narrative by having a love story of reincarnation with Vlad Tepes. It's a bit clunky and doesn't fully mesh with Stoker's larger storytelling fabric, but it creates some vividly hypnotic imagery that is a blatant influence on Crimson Peak.
After all, Dracula won Eiko Ishioka a well-deserved Oscar for costume design. The costumes were so lush, and paradoxically Victorian stiff and lascivious that Coppola called each one a "jewel;" he insisted that the "costumes were the sets." (DC)
Watch Bram Stoker's Dracula on Amazon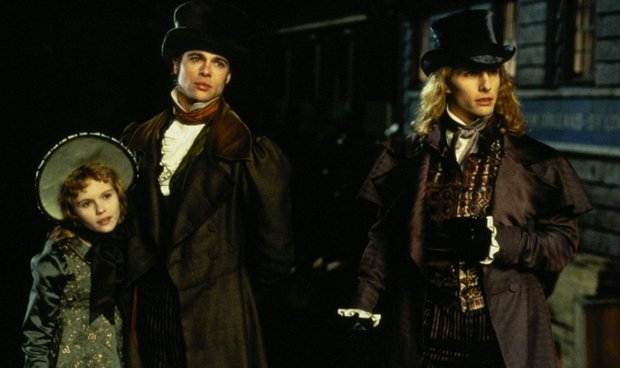 Interview with the Vampire (1994)
Neil Jordan's adaptation of Anne Rice's contemporary horror classic is the story of two doomed love affairs: between the ancient vampire Lestat (Tom Cruise) and his protégé Louis (Brad Pitt), and between the latter and Claudia (Kirsten Dunst), the vampire he creates who remains trapped in the body of a little girl even as her spirit matures. Jordan stages the bulk of the action in decaying yet still grand New Orleans, thick with sex and greenery, and one can practically feel the humid air clinging to the marble skin of our leads.
read more: Interview with the Vampire and the Origin of Remorseful Bloodsuckers
Interview with the Vampire utilizes the trappings of Gothic horror to deliciously macabre effect, Jordan filling his screen with rotting corpses, blood running thick and slow like syrup and full heaving bosoms almost bursting from tightly packed bustiers. The movie even directly channels the European horror films of the '60s when the action moves briefly to Paris, where Louis and Claudia confront an eerie vampire theater troupe/cult who reside in dank catacombs beneath their blood-stained stage. Pitt is a little too whiny and unhappy in his role, but Cruise is surprisingly effective as Lestat, offering both a seductive charisma and a gone-to-seed malevolence. Best of all is Dunst, riveting as the vampire who never grows up.
The movie is never really scary, per se, but positively reeks with atmosphere and a strange, mournful tone (only the contractual obligation Guns N' Roses song that plays over the end credits provides a jarring wrong note). Like Bram Stoker's Dracula, it defiantly embraces a period sensibility and tone that at least kept Gothic melodrama on the screen just before the genre entered a more self-aware, post-modern era.
Watch Interview with the Vampire on Amazon Prime Video
David Crow is the Film Section Editor at Den of Geek. He's also a member of the Online Film Critics Society. Read more of his work here. You can follow him on Twitter @DCrowsNest.