News
8 Directors who weren't invited back for the sequel
Sometimes, a sequel brings back the original director. Sometimes, they pass. Sometimes, they don't get a choice...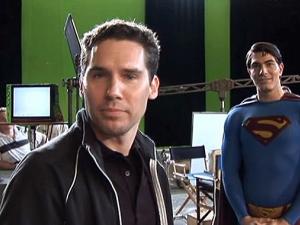 A week or two back, we ran a piece looking at what ways movie producers got around the fact that an actor wouldn't be returning for a sequel. But it's not just actors who drop out.
Sometimes, a director chooses not to take a job back on. And sometimes, as we're going to discuss here, they don't even get the choice…
PENELOPE SPHEERISWayne's World 2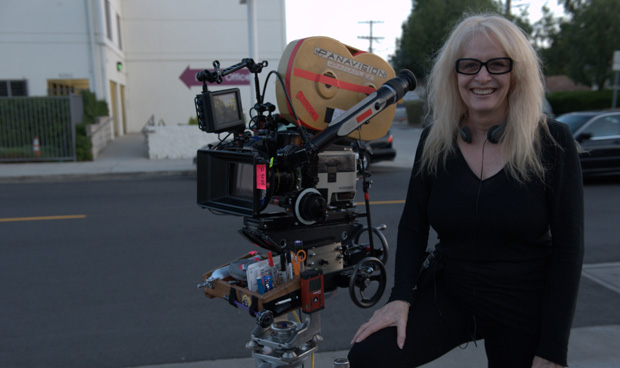 Earlier this year, director Penelope Spheeris came together with stars Mike Myers and Dana Carvey for a Wayne's World reunion event, 21 years after the success of the original movie. It would be fair to say that Spheeris and Myers had not spent much time together in the intervening period.
Spheeris is adamant that Myers didn't want her in charge for the sequel, with the cause of the problem being a list of changes he wanted made to the first movie that Spheeris and Paramount Pictures refused to make. Myers' father died in the midst of work on Wayne's World, and he's been open about the fact that affected his work and mood at the time.
Spheeris, however, is in little doubt that she was bumped from Wayne's World 2 as she was the one who had to tell Myers that he wasn't getting the changes he wanted. Spheeris has since said that she forgives Myers. Myers, for his part, has acknowledged that he wasn't the easiest to work with on the movie.
Wayne's World 2, ultimately, would go on to underperform at the box office. There would be no Wayne's World 3.
DOUG LIMAN The Bourne Supremacy
The Bourne Identity was something of a surprise for Universal. A difficult movie to make, it did solid business at the box office, before becoming something of a phenomenon when it got to video and DVD. The studio hadn't been expecting to press ahead with a sequel, but that's what it suddenly had on its slate.
But apparently, the idea of Doug Liman returning to direct was barely entertained. The Bourne Identity was released nine months later than originally planned, and a piece at the Wall Street Journal was clear about which way the finger of blame was pointing.
"All fingers point to the picture's inexperienced, idiosyncratic and self-proclaimed 'paranoid' director", the article ran. Liman was 29 at the time, hot off the back of Swingers, but the scale of the production proved to be a test. Liman was reported to be "suspicious" of the studio, and it was the hiring of producer Frank Marshall mid-production (who had known Liman for many years) that helped put things back on track. Liman would describe the making of The Bourne Identity as a "nightmare".
It's probably fair to say that Liman was as keen to make The Bourne Supremacy as the studio were to have him. Paul Greengrass subsequently got the job, whilst Liman has also proved his big budget movie skills with the massively successful Mr & Mrs Smith. He's currently working on Tom Cruise sci-fi vehicle Edge Of Tomorrow. And if you get a chance, check out his solid indie outing Fair Game, which demonstrates that Liman remains a filmmaker very much worth following.
RUPERT SANDERS Snow White And The Huntsman 2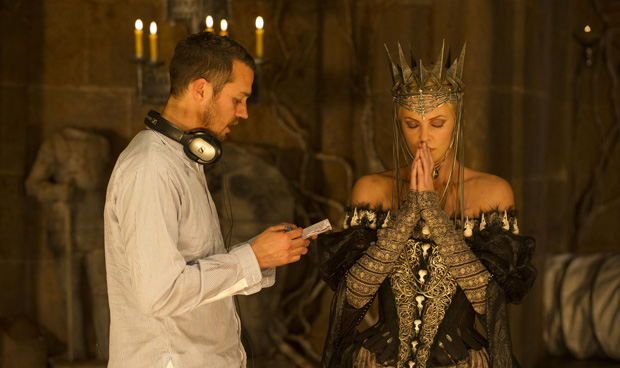 Plans are afoot for a follow-up to Snow White And The Huntsman, which proved to be a solid hit for Universal. Chris Hemsworth and Kristen Stewart are mooted to return, but one member of the original team is not. That'd be director Rupert Sanders, who by the sounds of things wasn't afforded the opportunity to direct the second movie.
Sadly, the likely reason is all too apparent, given that it got reported everywhere from serious movie sites through to gossip-chewing tabloids. Sanders had a well-reported affair with Kristen Stewart whilst making Snow White And The Huntsman, at a point where both were in other relationships. The details are available elsewhere on the Internet if you really want them.
At one stage, it looked as if Stewart would be off the Snow White And The Huntsman 2 project, with the idea then to center on Hemsworth's Huntman character. But now, Stewart is back in, and Sanders is pursuing other projects.
RIDLEY SCOTTAliens
There's been, to a degree, an assumption that the parting of the ways between 20th Century Fox and director Ridley Scott mail-Alien was a mutually beneficial one. While the two of them have come back together several times since, not least for last year's Prometheus, there had been an assumption of sorts that Scott was offered the chance to direct Alien, but turned it down. On the promotional circuit for Prometheus, he put things straight.
Chatting to Entertainment Tonight, Scott said that "I was really pissed off, frankly", that he wasn't given the opportunity to make what would become Aliens. Alien was notoriously a rocky production, and Fox was umming and ahing about a sequel for some time before it gave James Cameron the green light. It seems that Ridley Scott wasn't, ultimately, in the running.
BRYAN SINGER Superman Returns 2
Warner Bros spent an awful lot of money rebooting the Superman franchise back in 2006, and the end result, Superman Returns, wasn't quite what the studio was expecting. Whilst the movie took just over $200m at the US box office, and another solid chunk of change elsewhere, the problem was that audiences hadn't warmed to Singer's long and reverential movie.
Singer, though, was the man who followed up the original X-Men movie with a far better sequel, and he was keen to press ahead with a new Superman movie, promising to "go all Wrath Of Khan on it". Singer's movie would have injected more action sequences too, and Warner Bros had a decision to make: reboot again, or allow Singer another movie to get things right.
The studio certainly took its time but, seeing how Christopher Nolan was enjoying a lot more success with a new take on Batman, it eventually decided to pass on Singer's Superman Returns 2, and went back to the drawing board. It wouldn't be until seven years after Superman Returns that Man Of Steel – produced by Nolan – would arrive in cinemas.
Singer, meanwhile, did land another project with Warner Bros, though Jack The Giant Slayer didn't set the box office alight in the way it had been hoped either. He's currently in mail-production on X-Men: Days Of Future Past.
RICHARD DONNER Superman III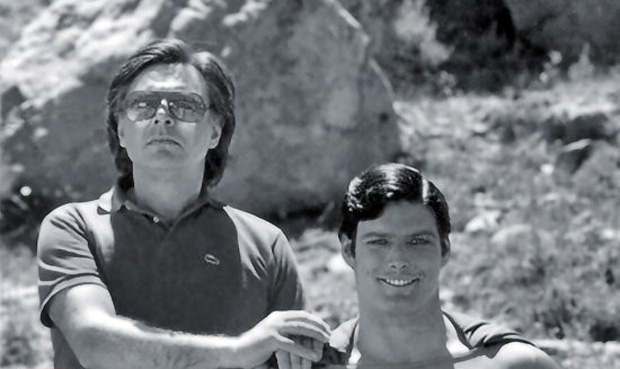 Superhero movies owe a huge debt to Richard Donner. As director of the first Superman movie, he set a template that many others still adhere to. The most compelling feature of the upcoming deluxe Blu-ray set of The Dark Knight trilogy is a feature with director Christopher Nolan in conversation with Donner. We can't wait to watch it.
For all the impact Donner made though, he's still only credited with directing Superman, although he helmed the majority of the footage for Superman II. But he fell out with producers the Salkinds over the direction of the movie, with other reports suggesting that the Salkinds weren't happy with Donner going over budget. Furthermore, Donner reportedly asked for producer Pierre Spengler to be taken off the movie, a request the Salkinds refused. Instead, they brought in Richard Lester to finish Superman II (although a Donner version, not a Donner cut, was released on disc in the mid-2000s), and he took on Superman III as well. Gene Hackman was one of the many not impressed with the move, refusing to work with Lester.
Following Donner's departure, it would be fair to say that the Superman franchise has not been the same since. Furthermore, Superman IV happened. Which people don't like to talk about. Still, here are 10 remarkable things about Superman IV for you anyway.
Also…
CATHERINE HARDWICKE Twilight
The first Twilight movie did well, but it was a long way away from the phenomenon that the cinematic franchise would go on to be. By the time the box office ignited with Twilight: New Moon, the second movie, original director Catherine Hardwicke was long gone.
But for what reason? It depends who you ask. The original story doing the rounds suggested that Hardwicke had been fired, with Summit Entertainment opting for eventual director Chris Weitz instead. The said reason for the dismissal was that she and Summit didn't get along, but Hardwicke herself throws a different spin on the story. She argued that the firm offered her a large payday to make the movie, but on a fast schedule and tight budget. She refused.
Bottom line: Twilight continued, and soared, without Hardwicke. Do check out one of her excellent earlier films, Thirteen, if you get a chance…
SAM RAIMI Spider-Man 4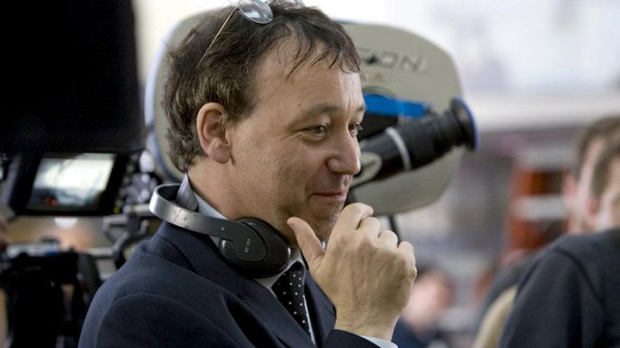 It feels unfair to include Sam Raimi in the main part of the article, as he did make three Spider-Man movies before he and Sony parted company. Furthermore, all concerned were keen to put across that it was an amiable parting of the ways when Sony eventually pulled the plug on Raimi's planned Spider-Man 4 (taking Dylan Walsh's take on The Lizard with it), opting for hiring Marc Webb to make The Amazing Spider-Man instead. So, whilst Sony had the chance to hire Raimi again and opted not to call him back, and whilst rumours persist that not many people enjoyed the making of Spider-Man 3, there was no big sacking or anything.