Features
75 Movie Remakes and Reboots Currently in the Works
(From our friends across the pond at Den of Geek UK.)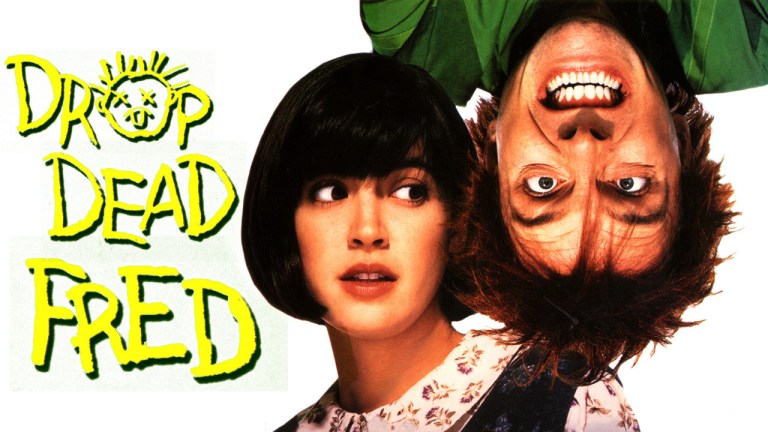 Hollywood loves its remakes, and increasingly loves its reboots too. Here are 75 movie and TV projects that are currently in various stages of production…
It's far cheaper for Hollywood to avoid original ideas and thinking altogether wherever possible, and instead attempt to breathe fresh life into an old film or dormant franchise. Throw in US versions of world cinema hits, and the increasing trend to revisit old TV shows too, and you come up with a scary list of projects in varying stages of production.
We've got 75 examples for you here, which we've interspersed with trailers for some of the originals just to give you an idea of what's been messed with. Without further ado…
AKIRA
A project that's been in development hell for a good few years, the Hollywood live action remake of anime classic Akira looks like it might be moving ahead. The plan is to make two films of the source material, and reports earlier this year suggested that The Hughes Brothers (who scored success with The Book Of Eli earlier this year) were in line to direct. That's not been confirmed, though. What is known is that the script has been written by Mark Fergus and Hawk Ostby, who penned the first Iron Man movie. Warner Bros is reportedly keen to release the first movie next year.
ALIEN
The Alien prequel/reboot still seems to be on the way, although it's still tricky to pin down a timescale for it. Ridley Scott is clearly heavily involved, although whether he'll direct or not remains to be seen. His upcoming slate of projects is as big as anyone's in Hollywood, and we thus wait and see which he'll commit to once Robin Hood is done and dusted.
AMERICAN PIE
After plundering as much blood out of the franchise as it could via straight to DVD sequels, Universal is now looking to reboot the cinematic American Pie franchise. It'd pick up the story of the key characters ten years later, and the likes of Jason Biggs and Seann William Scott would be set to return. There's growing interest in the project, too, and we wouldn't be surprised if the green light comes this year.
ARTHUR
The long-mooted remake of Arthur is finally moving ahead, with Jason Winner directing. Winner has been making his name with the ABC sitcom Modern Family of late, and in front of the camera, Russell Brand will be stepping into the role that Dudley Moore made famous. The script has been written by Peter Baynham, and production may well start this year.
BARBARELLA
It's hard to get a grasp as to just where this project is up to. It's currently planned for a release in 2012, and director Robert Luketic is linked to it (as he is to the remake of Romancing The Stone, which we're coming to shortly). Joe Gazzam is penning a script for the film, we understand, but there's no sign of Rose McGowan starring at the moment, as was originally planned. Expect progress on this one to be slow at best.
BATTLE ROYALE
If this has to be remade, can they let the Kick-Ass duo of Jane Goldman and Matthew Vaughn near it? Probably not, but there are still plans to do a Hollywood take of the cracking Japanese film. Sadly, we fear the violence between teens would be significantly toned down, thus destroying the tone of the film, but that might just be us getting too worried. The project is currently listed as 'in development', and Neil H Moritz is reportedly attached as one of its producers.
THE BEST LITTLE WHOREHOUSE IN TEXAS
Musicals have once more turned into box office gold, and Hollywood damn well knows it. It's now been reported that Universal has hired the writers of Legally Blonde – Karen McCullah Lutz and Kirsten Smith – to pen a remake of the film. It'll still be a musical version of the story, but not necessarily with the same songs. A Dolly Parton cameo is surely a given. No timescale has thus far been announced.
THE BIRDS
There's still no start date confirmed for the planned remake of Alfred Hitchcock's The Birds, but the various parts appear to be in place. Naomi Watts has been linked with the film, with Dennis Iliadis attached to direct. The screenplay is reportedly ready, and Universal just needs to press the green light button if it wants the project ready for 2011.
THE BLACK HOLE
When Joseph Kosinski is done with Tron Legacy, which is heading to our screens in December, his attention is switching to the mooted reboot of Walt Disney's 1979 sci-fi movie The Black Hole. Travis Beacham has been given the job of writing the new movie, and the plan is to try and get the film readied for 2012. It will undoubtedly be in 3D.
Looking back at Disney's The Black Hole
BOURNE
Both star Matt Damon and director Paul Greengrass have now formally left the franchise it seems, although Damon hasn't totally ruled out returning at a later point. Damon thinks that Universal will now press ahead with making a (cheaper) prequel, set before The Bourne Identity, and inevitably re-casting the key roles. Universal hasn't confirmed this, but let's just say it's highly likely.
THE BROOD
David Cronenberg's 1979 horror movie is being mooted for a remake, and it's Breck Eisner – whose name will be appearing quite a lot in this list – who has been linked to it. There's an option taken on it thus far, with Cory Goodman assigned to write the script. Eisner's forthcoming slate is jam-packed, though, and thus we're either going to be waiting a long time for this, or it needs to find a new director.
CLIFFHANGER
Producer Neil H Moritz has reportedly expressed an interest in revisiting the 90s Stallone action vehicle Cliffhanger, although progress on the project since that was reported has hardly been swift. The film is still in the early stages, we gather, with no finished script, though. Fred Dekker was linked with screenplay duties last summer, but no formal announcement has followed. Watch this space.
CONAN
Currently shooting in Europe ahead of a release next year, the brand new Conan movie – which is going back to the source writing for inspiration – will star Jason Momoa in the title role. The rest of the cast includes Ron Perlman and Stephen Lang, with Marcus Nispel directing. The plan, you would suspect, is for a sequel to follow not long afterwards, should this one prove to be a success.
CREATURE FROM THE BLACK LAGOON
Carl Erik Rinsch is the new director for Universal's planned remake of Creature From The Black Lagoon, after Breck Eisner eventually passed on the project. A new script is reportedly being worked on.
THE CROW
League Of Extraordinary Gentlemen and Blade director Stephen Norrington is still attached to the planned reboot of The Crow, which is in the early casting stages, we understand. The plan is reportedly still to shoot this film this year, with an eye on a release in 2011.
DAREDEVIL
Fox is keen to not lose the rights to the Daredevil movies, and thus is embarking upon another one. There's no Ben Affleck in sight (geddit? Ah, we'll get our coats) this time, though, and it'll be a top-to-bottom reboot that we're getting. Thus far, we know that David Scarpa (who penned the underappreciated The Last Castle, as well as The Day The Earth Stood Still remake) has been hired to pen a screenplay, and, presumably, that's still where the project is at.
DEATH WISH
MGM has taken an option on a remake of the Charles Bronson-starring Death Wish (which seems to have been made several times from what we can see), although it's one of many projects on the studio's roster that's stuck until the ownership of the company is resolved. Sylvester Stallone has been loosely linked to it, but we wouldn't read too much into that just yet. 2012 is an optimistic timeframe, we'd suggest.
DROP DEAD FRED
Hollywood's love affair with Russell Brand may yet stretch to the planned remake of Rik Mayall vehicle Drop Dead Fred. Brand is likely to have to get Arthur out of the way first, though. Dennis McNicholas, who penned last year's Land Of The Lost, has been hired to write the script for the new version, and Universal is bankrolling its development.
DUNE
The planned new version of Dune now has director Pierre Morel attached to it. Morel scored a big hit last year with Taken, and he's replaced Peter Berg on the project, after Berg dropped out to make the film of Battleship. Josh Zetumer wrote the script for Berg, and now it's being tuned to suit what Morel wants to do with the material. His plans are, reportedly, for a film that's more faithful to Frank Herbert's original book.
ENDLESS LOVE
Josh Schwartz, he of Gossip Girl and Chuck fame, has revealed that he's looking to bring a new take on the 1980s movie Endless Love to the big screen. The first stab starred Brooke Shields and, unless we're reading this incorrectly, we can't detect a fair amount of love for it. There's no timeframe that's been revealed for this one, but the involvement of Schwartz means we shall certainly be keeping you posted.
ESCAPE FROM NEW YORK
One of the few high-profile John Carpenter movies not to have the remake treatment, New Line is pressing ahead with a new take on Escape From New York. The current word is that the latest draft of the script, from Allan Loeb, has gone down well, although there's still no formal word of timescales. Watch this space.
FANTASTIC FOUR
Fox is one of many studios not keen to let the rights lapse to Marvel properties, and with that in mind, it's understood to be working on a reboot of its much-maligned Fantastic Four movie series. Akiva Goldsman is involved as a producer and, last we heard, Michael Green was penning the script. Green has also written the screenplay for the forthcoming Green Lanternmovie.
FLASH GORDON
The latest attempt to bring Flash Gordon to the big screen will be a big budget affair, and will have director Breck Eisner – currently riding quite high off the back of The Crazies – at the helm. Eisner told us that the movie will be in 3D, and will be effects heavy. He's also confirmed that it's going to play down the campy elements of the original film. Here's our interview with Breck Eisner for more on the project.
FLETCH
Stuck somewhere in the halls of development hell is the on-off reboot of the Fletch movies. Last autumn, news surfaced that Chevy Chase may actually reprise the role, which would be based around Gregory McDonald's novel, Fletch Won. The original plan had been to recast the role of Fletch with a younger actor, which may yet happen. But this is a project that's had more false-starts than most, so the requisite pinch of salt is certainly required.
FLIGHT OF THE NAVIGATOR
Currently in development at Disney, the remake of Flight Of The Navigator has Brad Copeland on board to write the script. Copeland penned the really quite crap Wild Hogs, but his television pedigree includes Arrested Development and My Name Is Earl. There's still no director as of yet, but expect movement on the project this year.
FOOTLOOSE
Never mind that fact that the Fame remake tanked, primarily because all the interesting parts of the original movie were culled in favour of letting some teenagers dance and sing a bit. Another 80s musical delight, Footloose, is still in line for the remake treatment. Chace Crawford is attached to star, although no director has yet been found. A release date has yet to be confirmed, but 2011 is planned.
FRIGHT NIGHT
A director has been chosen for the remake of the 1985 original, and it does seem to be a half-decent choice. Craig Gillespie, who made the diverting indie movie Lars And The Real Girl, is taking on Fright Night, and he'll be working from a script by Martin Noxon (Buffy The Vampire Slayer). The shoot is set for this year.
F/X
We've got a soft spot for the Bryan Brown/Brian Dennehy mid-80s action film, and can even sit through the sequel with little quarrel. As MGM continues to plunder its back catalogue for possible films, though, it was reported earlier this year that F/X may be getting a remake. The news originated at Moviehole, which also reported that various writers have been working on the film, but none of them have delivered the right script yet. Expect the project to be one of those affected by the financial limbo that MGM currently finds itself in, though. But when the film does come around, make sure Dennehy gets a bloody good part.
GHOSTBUSTERS
A franchise reboot that's ramping up to shoot later this year, the third Ghostbusters film will see the passing of the torch from the old guard to a new, as-yet-uncast bunch of spookcatchers. Only Rick Moranis of the original crowd is out, and Ivan Reitman is still attached to direct, in spite ofColumbia reportedly being keen to bring in a younger helmer. Whoever it goes with, the film could be ready for next year.
GILLIGAN'S ISLAND
Producer Charles Roven is overseeing a big screen Gilligan's Island remake for Warner Bros. Brad Copeland is penning the script, and the project is described as being in 'active development'. 2012 is the favoured year of release, we understand.
THE GIRL WITH THE DRAGON TATTOO
The acclaimed European thriller, which has just come out in the UK, is in line for an English language remake, with Scott Rudin developing the project at Columbia Pictures. And the project seems to be getting some traction. Carey Mulligan, hot off the back of An Education, has been linked to one of the main roles, and the name of David Fincher has been whispered in association with directing the film. There's no confirmation of this, but it'd be fascinating to see…
GREMLINS
A franchise that Hollywood seems keen to reboot, and one that original director Joe Dante always feared might be, plans remain afoot for a new Gremlins film. What we know so far is that original writer Chris Columbus has expressed an interest, as has original star Zach Galligan. We also know that the plan is to do the film in 3D. No formal announcement has been forthcoming, though.
HAWAII FIVE-0
CBS is remaking the classic TV series, with the likes of Star Trek scribes Alex Kurtzman and Roberto Orci among those pulling the strings behind the scenes. Alex O'Loughlin has been cast as Detective Steve McGarrett and Daniel Dae Kim (Lost) is on board as Detective Chin Ho Kelly.
HEAVY METAL
David Fincher's long-planned Heavy Metal remake is still on his slate, according to recent reports, with the project now set to be filmed in 3D. Directors such as Zack Snyder and James Cameron are set to direct segments of the film, with several other big name helmers also linked to contributing. If the budget comes together, expect Heavy Metal to finally happen…
HIGHLANDER
Yep, another one. This reboot of the Highlander franchise has been penned by Matt Holloway and Art Marcum, and Fast & Furious director Justin Lim is attached to direct. That said, the fifthFast & Furious movie, Fast Five, will take immediate priority for Lim, meaning the earliestHighlander is likely to return to cinemas will be in 2012.
HONEY, I SHRUNK THE KIDS
The website What's Playing broke the news a few weeks ago that there was a remake afoot of the Rick Moranis-starring 1989 comedy hit (this was one of the three films that Moranis had in the US box office top 20 at the same time, fact fans). It's not going to be a direct sequel, apparently, which is hardly surprisingly considering that Rick Moranis has retired from acting. But it's a project that's nonetheless reportedly in quiet development.
THE HOWLING
The plans to reboot The Howling as a horror franchise are reportedly under way, with Joe Nimziki writing and directing. The working title is The Howling Reborn, and the original plan was to get it finished this year. We're not quite sure how that plan is going right now, though…
JACK RYAN
A third reboot for the Jack Ryan film franchise since Alec Baldwin first took the role in The Hunt For Red October, Paramount is predictably looking to go younger with its next version. With that in mind, Star Trek's Chris Pine has already been cast in the role, and this time it won't be a Tom Clancy novel forming the foundations of the story. Instead, an original screenplay has been commissioned, which is now being rewritten by Adam Cozad. Paramount will presumably be keen to get this one moving sooner rather than later.
JURASSIC PARK
It's still not entirely clear whether the planned three more Jurassic Park films that JP3 directorJoe Johnston hinted at recently form a full-on reboot of the franchise, but it's not a wild suggestion that that's the case. Jurassic Park 4 is, of course, a film that's had more than its fair share of false starts, and Johnston himself will be occupied with The First Avenger: Captain America for the next 18 months or so. But after that? The man seems keen to walk with the dinosaurs once more. Spielberg is unlikely to direct a Jurassic Park film again, though.
LET THE RIGHT ONE IN
Cloverfield helmer Matt Reeves has signed on to do the Hollywood remake of the hugely acclaimed Let The Right One In, and he'll be both writing and directing the film. The cast for the US version has been revealed too, with Richard Jenkins, Kodi Smit-McPhee and Hit-Girl herself, Chloe Moretz, on board. The US version will be called 'Let Me In', and the film has an October release date.
MONSTER SQUAD
Serial-remaker Platinum Dunes has got its teeth stuck into a new version of The Monster Squad. The 1987 original was directed by Fred Dekker and produced by Rob Cohen, and Cohen is on board this new version too. Platinum Dunes is currently hunting for an appropriate screenwriter for the project.
MR & MRS SMITH
Odd one, this, and we're not sure how much substance there is to it. However, Fox is reportedly planning to reboot Mr & Mrs Smith with a younger, 20-something pair of actors who will play the agents having to set up a fake marriage. It'd be a side story to the one that made it to the big screen with Brad Pitt and Angelina Jolie on board, but that would also make it a lot cheaper. No formal announcement has been made, although Akiva Goldsman is reportedly attached to produce the film.
MR VENGEANCE
Chan-wook Park's Sympathy For Mr Vengeance is getting the Hollywood remake treatment, with Brian Tucker having written the script for the America version. There's no word yet on a director, although plenty of producers seem attached to the project. A 2012 release is mooted.
NATIONAL LAMPOON'S VACATION
New Line is looking to bring the National Lampoon's Vacation franchise back to life, and is working on a sequel of sorts about a road trip that will bring Chevy Chase back, but in a grandfather role. The new film is being written by Jonathan Goldstein and John Francis Daley, and David Dobkin – of Wedding Crashers fame – is producing and possibly directing.
THE NEVERENDING STORY
2012 is when, if all goes to plan, we'll be seeing the reboot of The NeverEnding Story. Frank Marshall is attached to produce the film, although there seems little evidence of a screenplay coming together as of yet. The rights were believed to be causing a problem, which may have thrown a spanner in the proverbial works.
NIKITA
Luc Besson's original film La Femme Nikita has already inspired a Hollywood remake starring Bridget Fonda, and a spin-off TV series. Now? The CW is rebooting the TV show, and is putting together a pilot episode that will star Maggie Q in the title role. The basic premise will see the show set after the first Nikita TV show, with a new candidate being trained up after the last one went rogue.
THE ORPHANAGE
Acclaimed horror film The Orphanage, produced by Guillermo del Toro, is getting an English language redo, and Mark Pellington is the man set to direct it. Pellington's credits include The Mothman Prophecies, U2 3D and the underrated Arlington Road, and he's working from a script from Larry Fessenden and del Toro. The project is currently in pre-production, pending release in 2011.
OVERBOARD
The 80s comedy vehicle for Kurt Russell and Goldie Hawn is being prepped for remake treatment. The project is still at the writing stage, and at one stage Jennifer Lopez was linked to it. Sony will be looking to get the film into cinemas, ideally, next year if it can.
PET SEMETARY
Stephen King's novel is inspiring another film version, this time with Matt Greenberg on scripting duties. Greenberg was the man who penned the moderately-interesting 1408 (also based on a King book), with Lorenzi di Bonaventura producing. It may yet make it for a 2011 release.
THE PHANTOM TOLLBOOTH
Now here's an odd one. Gary Ross had been linked with directing a Venom spin-off movie for Sony, after he'd finished script work on the cancelled Spider-Man 4. But his attention may instead be turning to a 1970 Chuck Jones animated film by the name of The Phantom Tollbooth. We've not seen the original, but it sounds really quite interesting, and Ross' take on the material will see a mix of live action and animation to bring the world to life. It's still in the early stages, and it's attached to Warner Bros.
PLANET OF THE APES
The last attempt to reboot the Planet Of The Apes franchise hardly went to plan, but that's not stopped Fox from investigating another attempt. The current status of the next Apes film is that Jamie Moss (Street Kings) has been hired to rework a script by Scott Frank (Minority Report). There's no director attached at the moment, given that Frank was set to take on helming duties before a fresh writer was hired. But work continues on the script for the time being.
POLICE ACADEMY
Producer Paul Maslansky has confirmed that he's working on a fresh Police Academy movie that will bring in a new collection of (cheaper) recruits. It seems he's looking to kickstart the franchise once more, but he's now talking about bringing back some of the familiar faces from the original series too to tutor the new cadets. No word yet on when it's going into production, but Maslansky seems keen to get cracking.
Police Academy reboot to bring in original cast?
PORKY'S
Howard Stern has been linked with a remake of Porky's for a year or two now, and work has been done on the script for the new version. The aim is still to get the film before the cameras this year, with Stern as a consulting producer, to get it in cinemas in 2011. The formal green light has not yet been forthcoming, though.
RED DAWN
This one's already in post-production, pending a release on 24th November of this year. Dan Bradley has directed a cast that includes Chris Hemsworth, Jeffrey Dean Morgan and Adrianne Palicki. Here's hoping they haven't screwed it up…
ROBOCOP
Even though the project has been stuck in limbo for some time, plans are still afoot to bringRobocop back to the big screen. Darren Aronofsky is apparently still interested in making the film, but nobody can move forward until the ownership issues surrounding MGM have been resolved. That's likely to be sorted in the coming weeks, given that bids for the studio are now being submitted. Once the new owner is known, then expect Robocop to stomp his way back into cinemas.
ROCKFORD
NBC's reboot of The Rockford Files is at the pilot episode stage, with Dermot Mulroney taking the lead role. Also on board is Alan Tudyk, and the pilot is set to shoot first, with the aim clearly of getting a full season commission.
ROMANCING THE STONE
One of the assorted properties from its back catalogue that 20th Century Fox is investigating a new take on, the latest we have on the planned new version of Romancing The Stone is that Robert Luketic has been linked with the director's chair (he helmed Legally Blonde, The Ugly Truth and 21), and that there's a loose 2011 planned release, which we'd be surprised if the film hit. We'll keep you posted.
THE SHADOW
Attempt two to turn The Shadow into a movie franchise sees Sam Raimi producing and original director Russell Mulcahy nowhere near it. It's unlikely that Raimi will direct, given that he's circling the World Of Warcraft movie, yet David Slade may well be in line too. Slade is finishing up Twilight: Eclipse, and he's previously given the world Hard Candy and 30 Days Of Night.
SHORT CIRCUIT
The return of Johnny Five to the big screen is still in development, with Steve Carr attached to direct the film. Carr helmed Paul Blart: Mall Cop for Sony, and the new Short Circuit film has been penned by Dan Milano. The plan is to have it in cinemas in 2011.
SIX PACK
We'd never heard of the original, to be fair, which starred Kenny Rogers in the lead role. The film is about a race driver who suddenly finds himself in charge of six kids. Don't ask how, but Facebook is bound to be involved somewhere in the remake. 20th Century Fox is the studio behind this one and, interestingly, David Gordon Green is writing and directing. He's the man who brought the world The Pineapple Express. No word on when production begins, but this one seems to have a better chance than most of happening.
SPAWN
The first movie that spun out of Todd McFarlane's Spawn was, if we're being charitable, not very good at all. However, that's not stopped him pressing ahead with an attempt to reboot the cinematic franchise, and this time, he's going down the indie route. McFarlane has apparently nearly finished the script, and is then planning to make the film on a tight budget. Watch this space.
SPIDER-MAN
We're guessing you know about this one already. Sony abandoned its plans to make a costlySpider-Man 4 with director Sam Raimi in favour of a rebooted franchise with (500) Days Of Summer helmer Marc Webb in charge. The modest $80m budget probably helped sway the decision, too. The casting for the new Spider-Man is yet to be announced, with any young Hollywood actor with pubic hair seemingly linked to it at some point. But Sony is targeting a summer 2012 release date.
SPY KIDS
Robert Rodriguez belted out three Spy Kids movies in fairly quick time, each of which went on to be a fairly sizeable hit. It's been many years since he's been near the films, though, but it's now confirmed that a new Spy Kids movie is being lined up for release next year. It's a full on reboot, with new kids coming into the cast too. It's set for release on August 19th 2011.
SUPERMAN
Warner Bros finally seems to have worked out what to do with the Superman franchise, and it's appointed Dark Knight helmer Christopher Nolan to act in a 'godfather' role for the cinematic franchise. Jonathan Nolan and David Goyer are working on a script for the new film, with the former also linked with the director's chair. But we're guessing Christopher Nolan's next Batmanfilm will still take immediate priority. Superman could be back in cinemas for 2013, though.
SUSPICION
Reports circulated earlier this year that a remake of Alfred Hitchcock's Suspicion had been set up, and was attracting the attention of Will Smith. Smith has been linked with producing duties and a starring role, but that's all we have on the project thus far.
TEENAGE MUTANT NINJA TURTLES
The animated TMNT had a decent stab, but hardly brought the Turtles back to their big screen glory days. That's not discouraged another attempt to do so, though, with The Mirage Group working away at a new live action adventure. It's going to be the origins story that the new film focuses on, and Peter Laird – the co-creator of the Turtles – is also involved. Rumours suggest we might not have to endure entirely CGI turtles, too. The plan was to get the film out in 2011, although that may yet prove a little optimistic.
TEEN WOLF
The Michael J Fox classic movie is heading for the small screen, with MTV casting Tyler Posey in the title role this time around. The pilot episode, which was written by Jeff Davies, has been helmed by Highlander director Russell Mulcahy. If that's successful, then the full series will follow. We talked to Russell Mulcahy about the project, and he defended it here.
THE THING
The long-rumoured reboot for The Thing is currently lensing, with Matthijs van Heijningen Jr in the poisoned chalice that is the director's chair. They've opted to go with a prequel story, and the cast features Joel Edgerton and Mary Elizabeth Winstead. The formal title of the new film remains unconfirmed, but chances are you'll be seeing it within a year.
TOMB RAIDER
You'll not be getting Angelina Jolie this time around, but a new cinematic outing for Lara Croft is nonetheless in the offing. The new Tomb Raider is currently in development, with Warner Bros showing interest. Thus far, Megan Fox has distanced herself from playing the lead role. 2012 would be the earliest you could expect to see the new film.
THE TOURIST
A remake of the French thriller Anthony Zimmer, The Tourist is currently before the cameras and starring Angelina Jolie and Johnny Depp. What lifts this project above the norm, apart from the star name cast, is the fact that it's being directed by Florian Henckel von Donnersmarck. Never heard of him? Then check out his stunning 2006 movie The Lives Of Others. The Tourist, meanwhile, has been penned by Julian Fellowes and Christopher McQuarrie, and is set for release in 2011.
TRUE GRIT
The Coen Brothers came a bit of a cropper with their remake of The Ladykillers. This time, though, it's the John Wayne western True Grit that's in their sights. Their version is adapted from the original book, and Matt Damon is on board to star, along with Jeff Bridges, Josh Brolin, Hailee Steinfeld and Barry Pepper. The film is set for release on 25th December of this year in the States.
VIDEODROME
Ehren Kruger, now that he's finished work on the Transformers 3 script, is the man given the job of scripting the planned remake of David Cronenberg's 1983 classic. He's set to give the film a more contemporary feel although, right now, there's no sign of it going into production. Universal is targeting a 2011 release, though.
THE WARRIORS
We love Walter Hill's original The Warriors movie, and continue to shudder at the mere thought of it being remade. Tony Scott is attached to it, which doesn't dampen our fears given what he managed to do with The Taking Of Pelham 123. Paramount has the project in pre-production, we believe, with the new screenplay already in place and relocating the action to Los Angeles. Casting seems to have begun too, ahead of a potential release in 2011. Don't screw this one up, Tony…
WESTWORLD
The late Michael Crichton's book has already inspired a cracking movie, and unsurprisingly, Hollywood remains keen to remake it. Billy Ray – who's reportedly currently at work on the 24movie – was the last to take a crack at the script for this one, and Jerry Weintraub is producing. There's still no director, though, and the earliest we'd get to see the film is 2012.
YELLOW SUBMARINE
Director Robert Zemeckis is applying his motion capture technology to The Beatles' classic animated movie. His cast is rumoured to feature Cary Elwes, Peter Serafinowicz, and Dean Lennox Kelly on voicing duties, and Zemeckis is hoping to have the film ready to rock and roll (see what we did there?) in 2012.
Leave your thoughts in the comments…