News
6 Underground Release Date, Trailer for Michael Bay directed Ryan Reynolds Netflix Film
Ryan Reynolds stars in Transformers director Michael Bay's Netflix action movie, 6 Underground.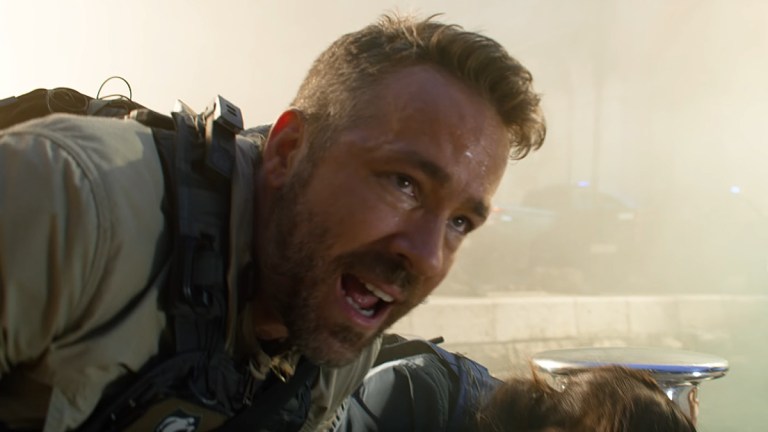 6 Underground is yet another major film offering packed with bankable headliner and notable personnel that's bypassing a theatrical wide release in lieu of an exclusive streaming home on Netflix. At least, that's one way to describe an action thriller starring Ryan Reynolds, written by his Deadpool 1 & 2 writers, Rhett Reese and Paul Wernick, and directed by the box office moneymaking sultan of cinematic 'splosions, Michael Bay.
Indeed, the presence of director Bay, who's reaped riches from the Transformers franchise, the Bad Boys films, as well as megahits like Pearl Harbor, Armageddon, and The Rock, has compelled studio Skydance to put down an amount said to be about $150 million to produce the action film, for which it has clear franchise aspirations.
The plot of 6 Underground centers on the titular sextet of individuals who, upon faking their deaths, utilize their vast resources to operate – free from social and legal constraints — as vigilantes of sorts against some of the world's most powerful and evil forces.
6 Underground Release Date
6 Underground is set to premiere on Netflix on Friday, Dec. 13.
The release date announcement came from star Ryan Reynolds himself. While he's not playing Deadpool here, he certainly brought Merc-with-a-Mouth-style humor by tweeting the news with a throwback image of an old Netflix DVD mailer. (Although, it should be noted that Netflix's DVD service is still active.)
6 Underground Trailer
The final 6 Underground trailer is here. Brace thyself.
And here is what was the second one!
You can also check out the first trailer just below.
6 Underground Cast
Star Ryan Reynolds continues to bask in the success of his starring run in the Deadpool film franchise, even as the future of the Fox-produced films remain uncertain in the aftermath of Disney's acquisition of the studio. However, he'll follow up 6 Underground with another franchise sequel, this time to 2017's The Hitman's Bodyguard, titled The Hitman's Wife's Bodyguard.
He is joined in the cast by Dave Franco (Now You See Me 1 & 2), Ben Hardy (Bohemian Rhapsody),  Manuel Garcia-Rulfo (The Magnificent Seven), Adria Arjona (True Detective), and Corey Hawkins (Straight Outta Compton). 
The film project was spearheaded by director Michael Bay, who also served as producer, joined in that capacity by Skydance's David Ellison, Dana Goldberg and Don Granger.
6 Underground Story Details
Here is the synopsis for you nerds out there that want a plot.
Six individuals from all around the globe, each the very best at what they do, have been chosen not only for their skill, but for a unique desire to delete their pasts to change the future.
Joseph Baxter is a contributor for Den of Geek and Syfy Wire. You can find his work here. Follow him on Twitter @josbaxter.