News
6 Clint Eastwood movies that need more love
As Gran Torino brings in both acclaim and lots of cash, we highlight some Clint Eastwood back catalogue gems that could use some more love...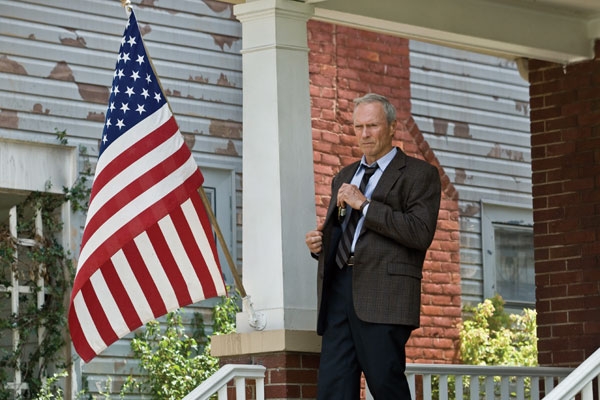 You think Clint Eastwood, and the recommendations come rolling. Unforgiven! The Spaghetti Westerns! The Dirty Harry movies! The Outlaw Josey Wales!
And heck, as a fully paid-up member of the Clint Eastwood fan club, I can't fault any of those. The man, both as actor and director, has contributed some of the finest American films of the past 40 years or so, and thankfully shows little sign of stopping.
There's some argument that his latest, Gran Torino (which finally hits the UK this Friday) is one as much for his fans as anything else. Personally, I loved it, and given its US box office take, suspect that its appeal lies much further than the likes of me. The reason for its success? Perhaps that it's another well chosen project, both in front of and behind the camera for Eastwood. And as such, it simply fits him like a glove.
But let's shine a light for a minute on some equally well-chosen Eastwood projects, that history doesn't talk about as much as some of his other films. And yet each of them is still well worth a spin…
A Perfect World
An outstanding film, with Eastwood taking a supporting role to Kevin Costner, and directing the movie as well. Its release actually marked the end of a box office gold run for both of the film's stars, with its disappointing returns blamed on a lack of promotion from the pair.
But the truth is more likely to be that this is hardly mass market fare, no matter how good it is. It's the story of a convict on the run – played in arguably a career-best turn by Costner – who befriends a small boy. Eastwood leads the team trying to catch him. The end result of this? Just superb, and one of the best lost films of the 90s.
Space Cowboys
Eastwood, it seems, can do light-hearted sci-fi hokum with the best of them, and Space Cowboys is the evidence. Proving too, as Gran Torino has once more demonstrated, that the great man is an able director of comedy, the final act of Space Cowboys is forgettable, but it's the build up where everyone's having fun. And lots of it, by the looks of it.
The trick here is in the casting: having the likes of Tommy Lee Jones, James Garner and Eastwood as the aging astronauts off to save the world is a lovely antidote to the 20-something action hero, and the movie plays very well on the frailties of its leading stars.
In The Line Of Fire
A hit on its initial release in the early 90s, and for Eastwood, a rare step outside the Warner Bros lot. It's also the last time he's worked as an actor for hire for another director, in this case Wolfgang Peterson, back when the German helmer was at the top of his game.
In The Line Of Fire does seem to have been forgotten about over the past few years, though, and that's a real pity, as this is one of the best thrillers that the 1990s threw up.
Eastwood fits the role of Frank Horrigan, an aging Secret Service agent convinced of a plot to kill the President, perfectly.And in John Malkovich, he has an excellent foil, in a game of cat and mouse where some of the tensest moments take place over the phone.
Escape From Alcatraz
We've already touched on some of the sparkling put downs in Escape From Alcatraz in our recent look at some classic Eastwood retorts. But a salute too to the film around them, a fairly by-the-numbers, but no worse for it, tale of a prison escape.
It would be the last time that Eastwood would work with his Dirty Harry director, Don Siegel, and the two just seem to be having fun here, embracing the clichés of the genre and ultimately giving its lead actor a movie star role that he plays to well.
High Plains Drifter
It's easy enough to recite a list of classic Clint Eastwood westerns, and I'm a sucker for the lot of them. But give some credit too to this early 70s entry into the genre, made several years after Eastwood had hit paydirt with the Spaghetti Westerns.
He's once more playing a man with no name, this time hired to protect a town from three outlaws. Directed by Eastwood himself, this is a tight and tidy western, that quite literally paints the town red.
Play Misty For Me
Eastwood's directorial debut also gives him a meaty leading role, and the film itself remains a surprisingly taut thriller. While one or two of the directorial flourishes betray its age, Play Misty For Me is nonetheless as good a tale as a radio DJ being stalked by one of his listeners as we've seen since (Oliver Stone's excellent Talk Radio comes close, but takes a slightly different track). It's still got one or two good jumps up its sleeve, too…
Gran Torino is (finally) released in the UK on 25th February. You can read our review here.